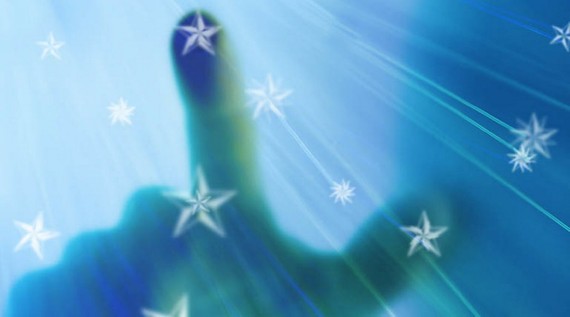 My eyes were opened after watching the movie, The Homesman. And this is not a review; it instead has to do with my own response to the film. The acting was superb, especially Hilary Swank in the role of Mary Bee Cuddy. I recognized my own mother's heart full of service to others watching the Mary character. The storyline carried the most negative message about women and I was greatly affected by it, wondering for days about its purpose. Was it to show and remind us of the neglect women, including mothers, and children suffered, and in some cases still do? But then I found a wonderful user review of the film and breathed a sigh of relief that I wasn't alone leaving the theater feeling hopelessness and despair for the women who serve us all. I found this user review from Himself on Metacritic: "This was the worst movie I have ever seen. There was no point, message, or redeeming message at all. The craft of the leading actors was laudable but wasted because of the empty/ degrading story line."

But despite feeling so strongly, I had an epiphany after watching the film and hope it will help anyone who watched the film and felt so desolate like I did. I rebound quickly by remembering the messages in Mother Teresa's book, Come Be My Light, which contains letters crying for help for the all the little children in distress. She was passionate about saving and serving the poor, sick and dying, but often felt discouraged. Despite giving her life to God; her heart was often deeply troubled. My own mother's life was spent in service to seventeen children, and near the end of her life said she wondered and questioned God many times about whether she was doing something wrong that she wasn't aware of. She had a heartfelt concern for so many neglected women, including mothers and their children, and this feeling remained with her, regardless of her nurturing everyone in her family and around her. She said she never really understood the high praise and respect that glamorous women who did nothing to serve others were receiving. She also never understood how they or anyone else could turn a blind eye or closed heart to worthy women who nurtured others to help them thrive.

What I've learned from The Homesman became clear after reflection: Women, who were respected by others, whether long ago or today, have somehow understood their value, so everyone around them responded in kind. And it wasn't because they were prettier than the others. What eased my aching heart was the assurance that you and God hear and answer the same cries that some women unfortunately still experience, just as in the past. I want these women to know and feel good about themselves and their choice of loving service to others, which all comes back to us. And most importantly, I want them to know that there is no other greater gift to the world more beautiful than your being here to help make it so! I saw my entire family crumble when my mother died, proving what a powerful role she played in our large family. I know she would say to me today: Always remember to hold yourself in the highest honor in your relationship with God. Listen to your heart, and don't look for outside approval or praise from anyone. Keep your deep relationship with God as your most important relationship; it's the air that you breathe to serve others as you would serve yourself.

We think we know everything about the difficulties and mistreatment of women, but we can still learn additional ways to bring hope to those who might be in the kind of despair the women in The Homesman felt. Let us remember to serve others just as the hand of God is serving us. And to keep that feeling deep down within our hearts and souls that it is His approval and birthright that we are entitled to so we may all shine as beautiful woman in the world. Hold your head higher! This story is to remind all the women who may have forgotten.


About Catherine Nagle: Catherine grew up in Philadelphia with 16 brothers and sisters, reared by loving, old school Italian parents. Catherine's artist father's works graced locations from churches to public buildings; her mother was a full-time homemaker. A professional hairdresser, Catherine worked in various salons while studying the Bible and pursuing spiritual growth through courses, seminars, lectures and inspirational books, including A Course in Miracles and the works of Marianne Williamson among many others. The mother of two children and a grandmother, Catherine lives in Pennsylvania with her husband and son. She is the Author of Imprinted Wisdom.
REAL LIFE. REAL NEWS. REAL VOICES.
Help us tell more of the stories that matter from voices that too often remain unheard.