One courageous woman wants to spread awareness about breast cancer by sharing gorgeous images of her body after surgery.
(Some images below may be considered NSFW.)

Jennifer, a mother of two and breast cancer survivor, came across photographer Natalie McCain's The Honest Body Project, and wanted to participate. The project, which showcases intimate portraits of mothers' bodies alongside narratives about their lives, aims to empower mothers to feel good about their bodies and help instill body confidence in their children. Jennifer wanted to represent a specific group of moms -- those who are battling, or have survived, breast cancer.
"Cancer has been an amazing journey for me. My body and soul are forever changed. There are moments I wish I hadn't had to endure, and yet, who would I be today without them? My boys, my husband, my friends, saw me through so much, were so strong, and held me up with so much love. I am well today. I live in THIS moment. With THIS amazing, resilient, gift of a body. I am no one without it, and I came so close to losing it. I respect this body for its abilities and I acknowledge its limitations. We're good, this body and I. We're good."
Jennifer, who asked that her last name remain private, told The Huffington Post that the bravery of other women in the project encouraged her to share her own story and pictures.
"I started thinking about all of the different women being positively affected by the honesty of these perfect and real bodies," she said. "Every story, every photo felt like a step up for me, confidence and acceptance of myself exactly the way my life has rendered me."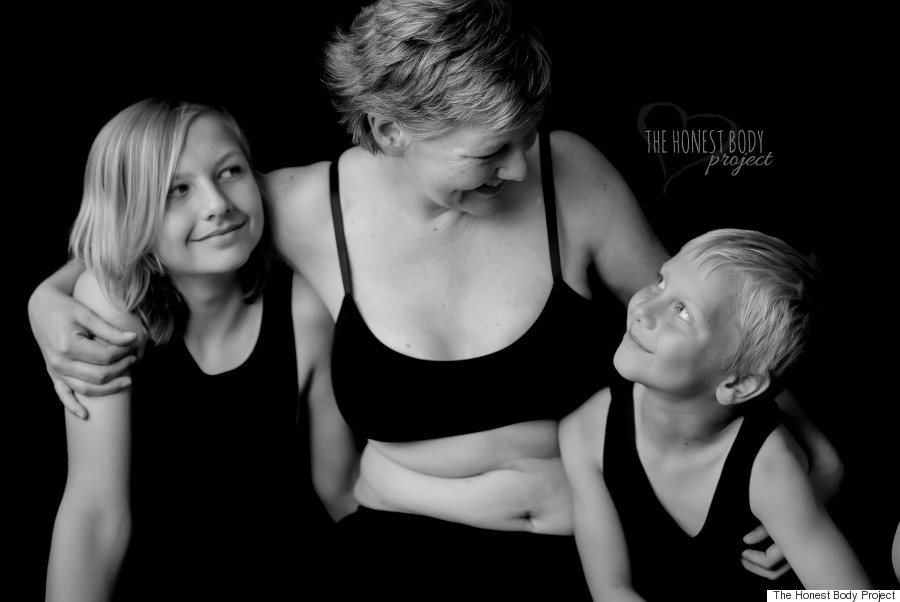 "As I was processing the landscape of breast cancer treatment, researching, deciding, coming to realizations, the one thing that bound all of my decision making together? My boys. If one option was slightly more aggressive than another? I did it. I have to live to see them grow. It repeated itself over and over throughout my treatment. Mastectomy over lumpectomy. Radiation over no radiation. Total hysterectomy to starve the cancer of needed hormones? Done. All very personal decisions. Another woman might find complete peace with more moderate treatments. I utterly respect that. And the research supports her decisions. I just know myself. I couldn't live with a single ounce of doubt. I did it all. And then some."
Photographer McCain told HuffPost that Jennifer's photo shoot was an emotional, but ultimately rewarding process.
"I typically am not nervous during the sessions, but I had unfortunately just received the news that my mother-in-law was diagnosed with cancer a few days before Jennifer's session," she said. "I was worried I would become emotional and have a hard time, but instead I found comfort through Jennifer's strength and bravery. Her story helped me to be optimistic and have hope... The love and beauty between her and her sons is something so natural and beautiful to photograph."
"I am so sorry to tell you this over the phone, are you sure you want me to do this?" The nurse asked. "Yes. Please. I think I already know." I replied. "Your biopsy results are positive. You have Invasive Lobular Carcinoma and Invasive Mammary Carcinoma." There it was. I had breast cancer."
Jennifer wants her photographs to raise awareness about metastatic breast cancer. She also hopes that other cancer patients and survivors will be inspired to share their own stories after reading hers.
"I hope that women who are going through cancer will feel their beauty, and hold on tightly to joy in their lives, be that children, or friends or whatever makes them whole," Jennifer told HuffPost. "I hope that they will not despair in a body that has permanently changed, but embrace it, love its resilience, find peace with it."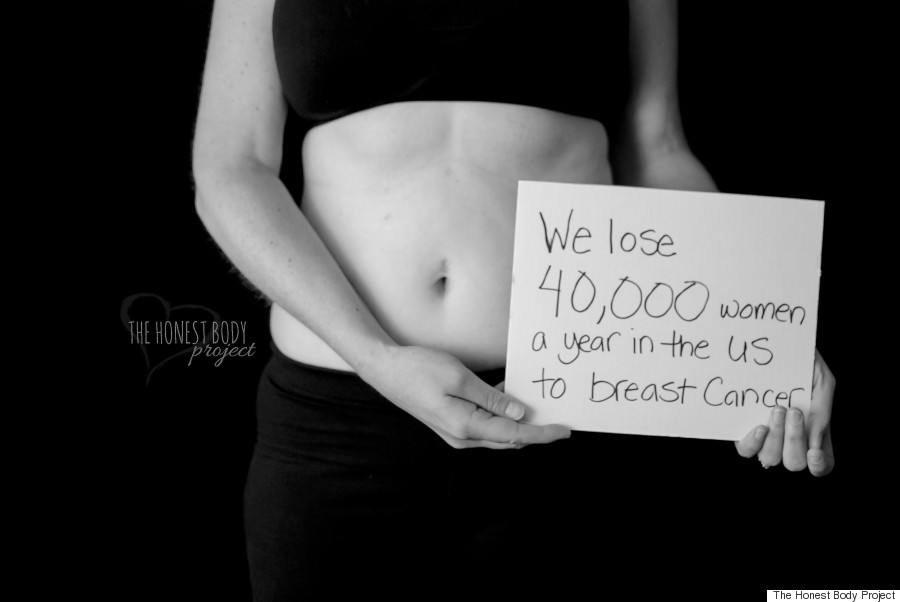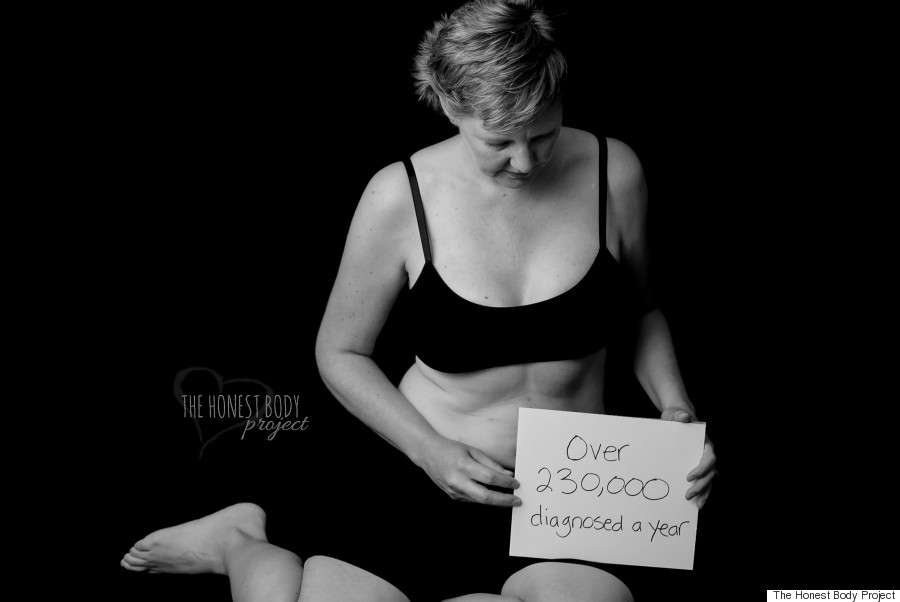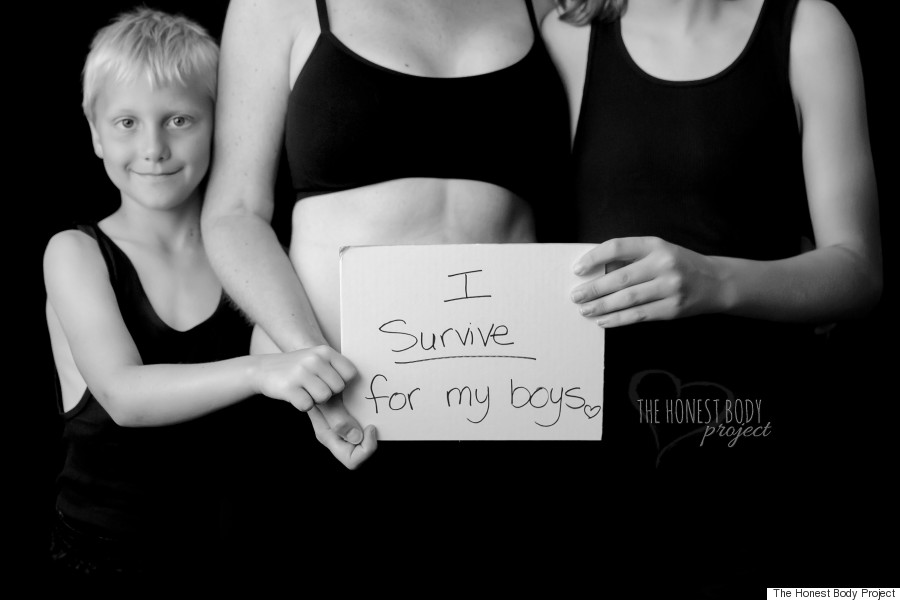 Related
Before You Go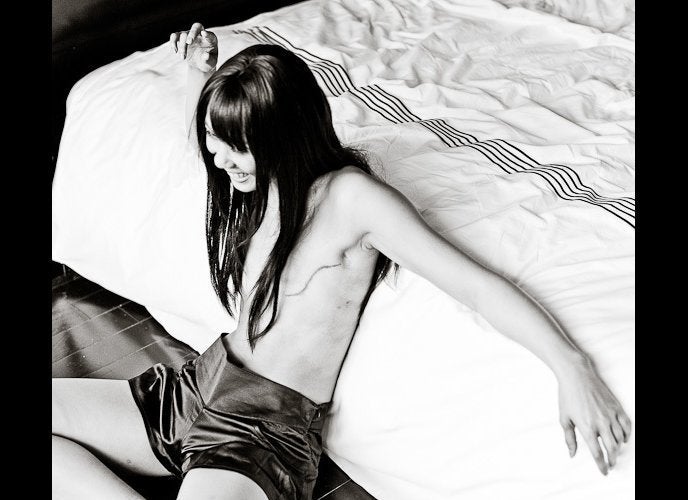 SCAR Project