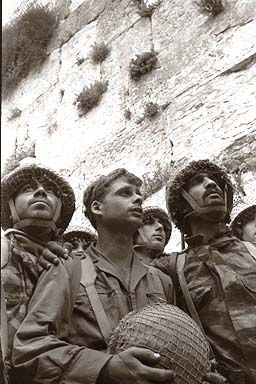 I want to wish my friends a happy Passover.
I want them to know I know and I want you to understand the universal lesson of this tale of enslavement and exile, of this journey through sand and sea, of this signal by fire and this ascension at Sinai, of deliverance from the land of pharaohs to freedom in the Promised Land.
I want readers to find hope in these words, because this story transcends the literalness of the Bible and appeals ― literally ― to all mankind.
It is a testament to the survival of a tribe, whose covenant is stronger than the might of multiple foes – from Egyptian tyrants to Babylonian kings, from Persian enemies to Roman emperors, from Russian czars to German chancellors, from the ashes of Nazism to the ash heap of communism.
It is a narrative about recovery and redemption – that from these chosen few we take increased devotion to that cause for which they gave the last full measure of devotion – that we here highly resolve that the children of Israel shall not perish from the earth.
It is a reminder of the power of the soul, of the difference between a dream and the will to make a difference; of the transformation of the desert into an oasis of olive trees and orange groves; of the resurrection of a dead language and the return of an ancient people; of the rebirth of a squalid town into a shimmering seaport; of the creation of a shining city – visible from the lowest hill to the highest mountain – where renewal abounds; of a light unto the nations, from a country where the flags of many nations fly in peace and harmony; of the everlasting name of the Hebrews and the Israelites; of the glory of the Jews.
Take faith in the fact that nothing is impossible.
Take confidence in the reality of a garden city – explore the White City – with its light colors and steel structures, with its recessed windows and long but narrow balconies.
Take inspiration from a skyline of circular, triangular and square towers.
Take a page from the styles of the Old World and the New, from the seven clock towers of the Ottoman Empire – from these monuments by Arabs and Jews – to the financial center and technology hub of Zion.
Walk the Stations of the Cross, under the protection of the Star of David.
Pray to the heavens for God's help, but know that here on earth His work must truly be our own.
Calling all HuffPost superfans!
Sign up for membership to become a founding member and help shape HuffPost's next chapter