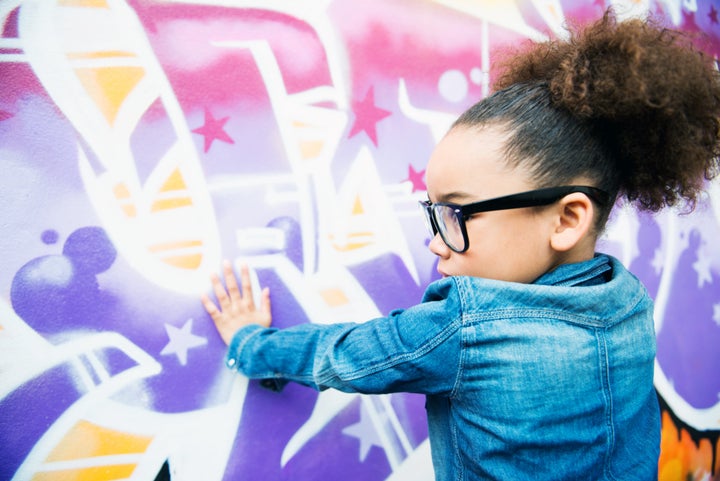 The most shittiest thrilling part of parenting is that once you get used to a phase, your kid grows out of it.
After waiting 8 months for an opening, we got Grace into a perfect (if pricey) daycare. But since Grace was safe, learning, and eating incredible Cuban food, we didn't mind being broke and tired from working overtime to afford daycare. As soon as this became our acceptable state of being, Grace's daycare friends migrated into preschool.
Repeated warnings from frazzled parents about how crazy-competitive it was to get into preschools with scary-long wait lists dissolved in the face of our middle aged denial/inertia. Until the daycare broke the truth to us — Grace was ready for preschool, but we weren't.
So we had to take off from work to find the time to find a preschool, a full year ahead of time.
Yes, preschools. Yes, it's insane.
Our first preschool tour was the hardest to set up because the "Forest Knell" Directress doesn't do modern technology ― neither email nor the relatively more established communication device also known as the telephone. We persisted because parents whose kids had attended "Forest Knell" gushed about how their kids were outside all day, immersed in nature.
Since Grace would live outside if we let her, we envisioned her learning about trees, bugs and birds from peaceful survivalists in clogs and crystals. After a month of ignored phone calls, I emailed the "Forest Knell" Directress a photo of Grace watering plants, naked except a pair of fairy wings. Directress responded tout suite. They didn't have an opening for 14 to 18 months but why not visit?
"Forest Knell" was definitely full of kids playing in nature — basically a massive pile of dirt. If it wasn't for the Bierkenstocked, apron-clad women adorned with crystals, sipping white tea in chipped mugs, it might have been a Save The Children commercial.
The "Forest Knell" Directress tends her pupils like urban hens. When Canada asked what the kids do all day, she shrugged haplessly, "They play." For $1,200 a month we could just fill Grace's bedroom with dirt and a filthy macrame swing. Since Grace sweeps our house for fun and washes up as if prepping for surgery, Forest Knell wasn't for her.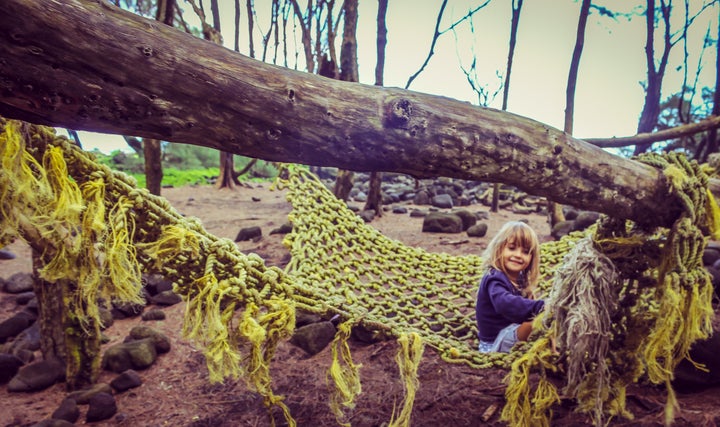 Another mom whispered about a Montessori preschool so sought after it has a name no one who isn't a Gnostic Gospel Phd can pronounce, but they'll teach your drooler Greek myths and meditation for over $1,500 a month and a nonrefundable $250 just to APPLY. And it's not full-time.
So, if you don't have to work and are dying to see 4-year-olds perform the unexpurgated Othello, then this is the place for you. In between Pilates and Hamlet rehearsals, pupils sweep floors, bake bread and polish silver. How very Downton Abbey of them, training future maids and butlers. Canada thriftily pointed out that Grace sweeps our house for free so why pay $18,000 a year?
Next was a preschool with a large foreboding door and no sign ― like a secret daytime nightclub only open to Gigi and Zayn. We got on a wait list for a wait list for a tour, but their attendance wait list was so long Grace would be 17 by the time she got in ― which only made us more determined to taste their Kool-Aid.
Unable to maneuver the door knob, we gave them a gold star for security, but noted the inchy parking lot must inspire Stella McCartney-clad mommy fist fights at drop off and pick up.
The campus resembled a miniature hippie commune. Chickens stiffly inspected the dirt where half-naked children crafted a mini Burning Man effigy. Cats and bunnies cuddled brazenly as the "No Name" Directress guided us up a rope ladder into a classroom replete with an ancient tortoise, a pregnant guinea pig and chairs made from hay bales.
"No Name Preschool" was founded by nudist-psychologists and is nut and sugar-free as well as clothing-optional— though teachers now remain clothed during school hours.
Despite costing $1,400 a month, "No Name" is a co-op, so parents must donate many life-hours on top of many Benjamins. The teachers looked suspiciously young. One fresh-faced teacher announced she had attended this very preschool. "Just last year?" I asked.
Favorite hipster student names? Bandit, Truth and Rocket. Since we couldn't afford a school where we'd have to skip work to volunteer, we escaped.
Then we found the Beyonce of preschools. From the outside, "Nirvana" resembles a 1980s office building. But once past the brushed bronze gate guarded by irate hens, one enters an oasis of pre-Waldorfian bliss.
A jumpy castle and light-filled building modeled on Charles and Ray Eames fabled mid-century home front a racetrack with reclaimed wood pedal cars, a rocket ship, slides, swings, murals, many jungle gyms, a massive tree house, water fountain and bubble machine make it the Bellagio of preschools. Turtles bob, bunnies hop, finches beep, pink lights twinkle ― so the lighting is extra flattering for tired old moms. Not needing to see the classrooms, I wanted to live there because the outdoor area is better than Disneyland. It's that Beyonce.
After securing a coveted spot for orientation, waiting hours on a hipster-breeder line wrapped around the block, we were finally given audience with the Directress, resplendent in a Burberry capelet and flesh-tinted head microphone.
She unveiled a mural of the toddlers' own subversive street art, proudly inspired by artist-of-the-month Banksy.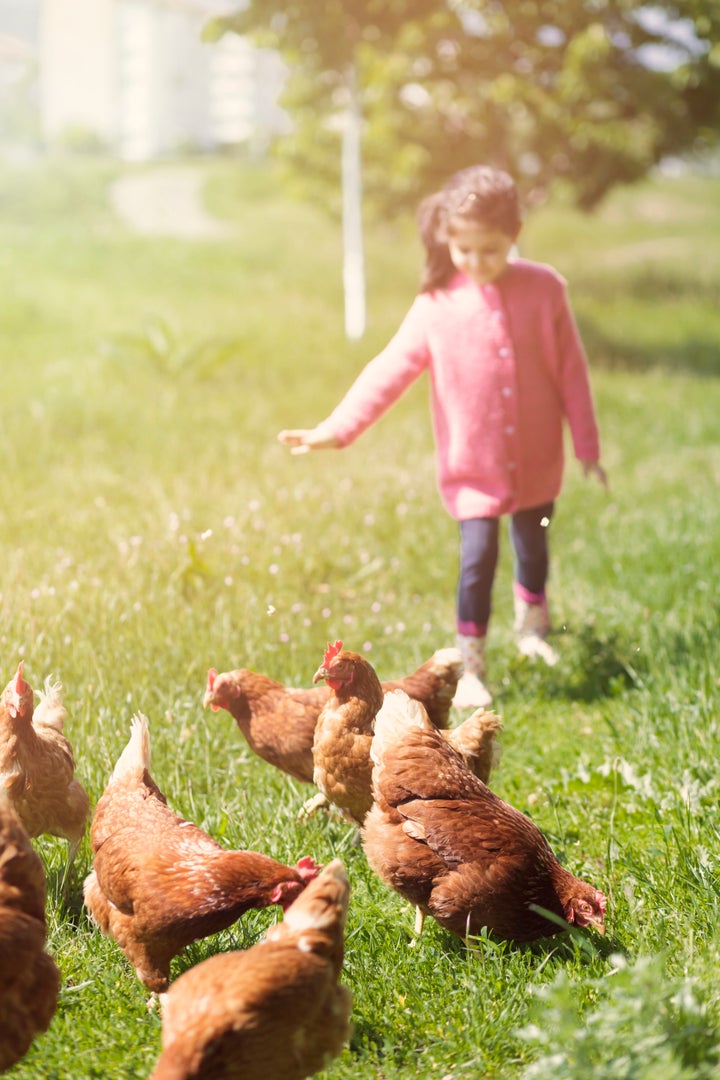 After a three-hour orientation, parents are invited to apply for only $50, nonrefundable. If your application is cool enough, there's a parent interview, then the child interview. We wondered how Grace holds up in an interview.
Interviewer: Grace, what do you like to do?
G: I like to peel my feet skin and chew it.
Canada hated "Nirvana''s pricey pretentiousness and I hated him for hating it. The place is designed to make a parent SWOON with how much engineered joy they can ram down their kids' throats. But I balked at $1,500 a month for a preschool with a great sound system but no vaccination policy. Eying the Directress' Tory Burch flats I ultimately decided I wasn't going to buy her shoes I can't afford for myself.
Our daycare told us about a tiny Montessori preschool. After "Nirvana," "Echo Park Montessori" had zero curb appeal. Cinder-block walls and bare windows sported ancient kid art and a few drowsy mobiles, covered in dust. The entry gate suggested no one in charge stares at milk cartons anymore. Anyone can just walk in, I thought as I just walked in.
Most teachers sported no makeup, Easy Spirit shoes and gray hair that was not St. Vincent gray but just plain old lady gray. The 81-year-old grizzled Directress, who created this school nearly 50 years ago, greeted us in a stained Ralph's Supermarket T-shirt, sans bra, climbing out of her PT Cruiser. I thought she was the cleaning lady until she grilled us on our understanding of Montessori. She ordered us to read about Maria Montessori in such a manner that I was sweatily ordering books on Amazon on the car ride home.
Two cats chased the sun around worn, wooden toys. The bathrooms were old, designed for use as opposed to charm. But it was striking how silent a room full of 3 to 5-year-olds could be. Children sat at various tables with teachers, cutting, counting or debating the intricacies of the alphabet. The wall art and mobiles were made by actual children, not Etsy-millennial-artisans ironically replicating childhood.
While mourning how much like a school it seemed, the room smelled warmly of puzzles, books, spheres and blocks, softened by decades of little hands. The playground train was termite-y and the grass was on life support but children played as happily on old heavy metal swings as they would on conflict-free organic hemp swings. The Directress was droll and direct, like a sassy no-nonsense grandmother. Kids and parents respected and feared her.
When we asked about Shakespeare or if they had chickens, she'd mutter, "It's all about children learning how to learn. Not about chicken shit."
Notices for parents were taped on the front door. Written in pen. On old recycled computer paper with hole punched edges. We were handed physical mimeographed pages to physically fill out and physically return. After one 10-minute conversation, Grace was accepted, with a five-month wait. It felt suspiciously easy. We kept calling to make sure the Directress wasn't dotty or fucking with us. She'd laugh at us every time. Yes, we were on an actual paper list sitting on a wooden desk in an actual real classroom.
Our choice was clear. We wanted Grace in a place with real, as opposed to created, history. We wanted Grace to learn from wrinkled faces full of wisdom and 40 years teaching experience. We chose a school where tools and people might be old but carry the potency of their history and usefulness. In a city that reveres youth over almost any other currency, we chose to expose Grace to the beauty of age and all it bestows on us, if we care enough to value it.
Related