We asked some of the world's top designers to choose the best new items from this year's Architectural Digest Home Design Show.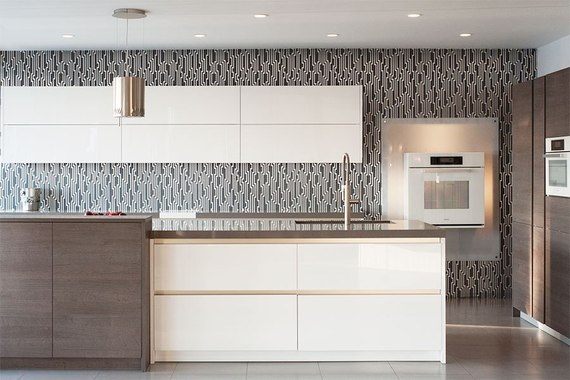 (photo: courtesy of Bauformat)
"Bauformat Kitchens is a German brand with a long history in manufacturing but is newer to the U.S. market. I was impressed by the sleek lines of the cabinetry, depth of finish selection, and particularly by their opening approach to the cabinetry. Most lower cabinets open with pressure, not pulls. Since there are few pulls, the look is clean and minimal." - Mary Douglas Drysdale, Drysdale Inc.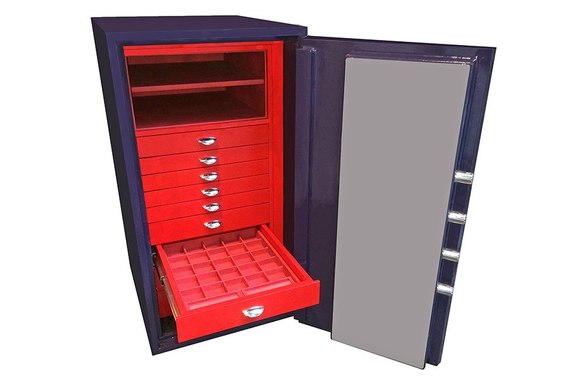 (photo: courtesy of Empire Safe)
"Empire Safe supplies custom-size, elegant safes in what appeared to be any color of the rainbow. The interiors are completely customizable in beautiful woods and metals of your choice. I had a vision of a safe plated entirely in brushed nickel, inside and out--an oversize version of the polished metal watches residing within." - Tom Kligerman, Ike Kligerman Barkley Architects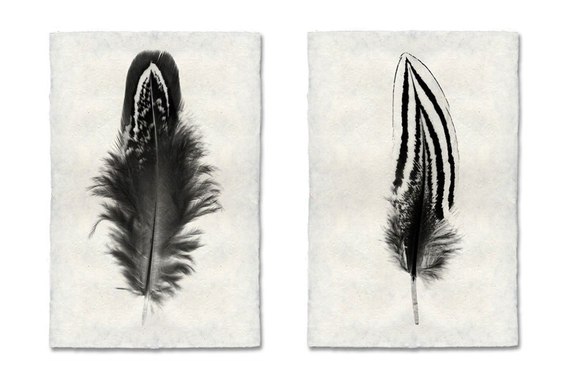 (photo: courtesy of Barloga Studios)
"I'm constantly looking for art for second homes that is reasonably priced. These images at Barloga Studios are created on a laser printer but have a pen-and-ink quality to them." - Brian Graybill, Graybill DDB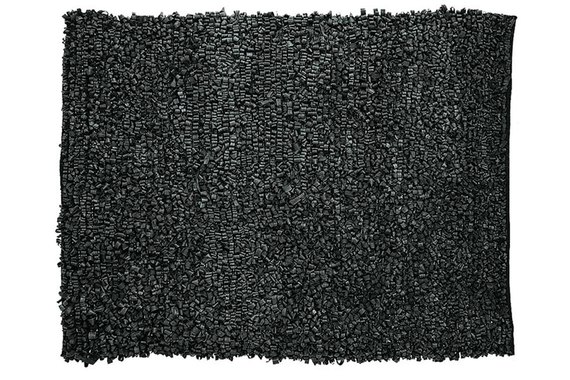 (photo: courtesy of Karkula)
"One of my favorite items at this year's AD Home Design Show was the Bicicleta rug by Nanimarquina featured in the Karkula booth. The rug is made from hand-loomed recycled inner tubes. I love how it can transform a floor into a highly textured surface in a playful, handcrafted way." - David Rockwell, Rockwell Group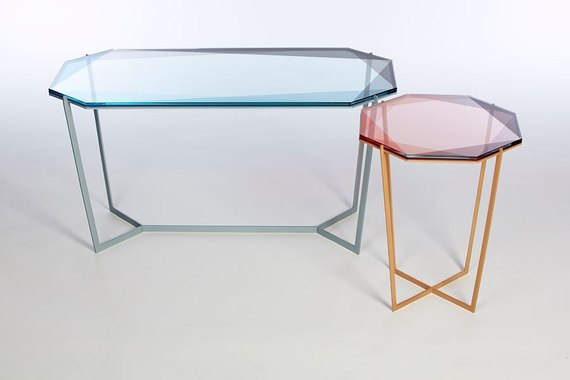 (photo: courtesy of Debra Folz Design)
"Our clients increasingly collect a wider range of periods and styles in their artwork and furnishings, which can create real challenges in balancing the decor of a room. I see the Gem cocktail table by Debra Folz Design as just the sort of piece that could bring together a traditional sofa and modern rug, or vice versa, with an elegant lightness." - Basil Walter, BWArchitects
More from Architectural Digest: