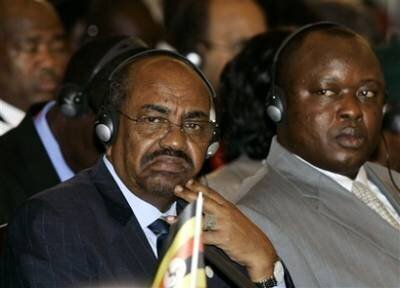 According to Martin Luther King, Jr., "The hottest place in Hell is reserved for those who remain neutral in times of great moral conflict." If Dr King were here with us today, I believe that he would unequivocally agree that the recent expulsion of aid groups in the Darfur region of Sudan has brought us to such a time of great moral conflict.
Last week, after the International Criminal Court issued a much deserved arrest warrant for Sudan's president Omer al-Bashir on charges of crimes against humanity and war crimes, Bashir brazenly responded by kicking 16 desperately needed humanitarian aid organizations out of the country. In subsequent days, the silence from world leaders on this potential death sentence for the millions of Sudanese trapped in IDP camps has been deafening.
The UN estimates that the expulsions will leave 1.1 million people without food, 1.5 million without health care and at least one million without drinking water. Additionally, a meningitis outbreak is threatening the lives of tens of thousands of refugees who now lack vaccinations and medical treatment. Time is clearly of the essence.
Understandably, the internally displaced persons (IDPs) trapped in camps have expressed shock and dismay at the unresponsiveness of the international community. Darfur activists have been similarly outraged by the world's silence. Thankfully, on Tuesday, President Obama finally stepped forward to make a statement. "It is not acceptable to put that many people's lives at risk," he said. "We need to be able to get those humanitarian organizations back on the ground."
Obama's words were late, but still a welcome relief. Perhaps now the other world leaders will emerge from their cocoons of neutrality. We expect more of them than silence in the face of such murderous conduct. It is time for Western as well as African, Arab, and Chinese leaders to denounce this action by Omer al Bashir that threatens the lives of more than a million Muslims.
In addition to words, these leaders must back up their condemnation with clear multilateral consequences if this disastrous decision is not immediately reversed. An indicted war criminal should not be allowed to jeopardize the lives of a million innocent people while the civilized world stands idly by.
Our leaders must understand that either one is against this grave injustice or one is for it. Neutrality, and the resulting silence and inaction, is not an acceptable moral option.
Calling all HuffPost superfans!
Sign up for membership to become a founding member and help shape HuffPost's next chapter