The House of Finland exhibition has returned to New York City to highlight the best of Finnish art, design, technology and education. The exhibition is organized by The Finnish American Chamber of Commerce and Finnish Tech, Design and Art (FTDA), a non-profit organization that promotes Finnish creativity in all of its forms in the US. This year The House of Finland is also part of the Finland 100 Independence celebrations. The exhibition consists of special events and exhibitions to honor the celebration. The events will take place at various locations throughout New York City through tomorrow September 14th. The celebrations commenced on Monday with The House of Finland opening to the public, highlighting upcoming fashion brands and designers such as the vibrant Nordic beauty brand Lumene. To visit the exhibition is to experience the innovation, creativity, and charm of Finland. Today the exhibition dives into unique Finnish fashion. Children's fashion brand Reima and Visit Finland are presenting designs. Reima promises both safety and sustainability in their designs that cater from infants to juniors. Finnish fashion brands have been iconic throughout centuries, and most recently a new generation of fashion designers have started to command global catwalks.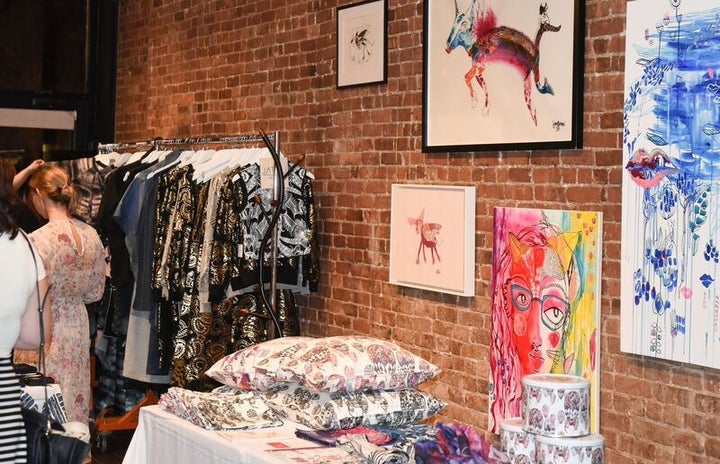 A fashion show produced by creative media agency FEDITED takes place today at 6pm featuring several unique, up and coming fashion brands including CHAÎNE, Riikka Ikäheimo Couture and sustainable brands represented by Weecos.com such, as Uhana Design, Papu, MEM, Nouki, Jatuli, Mine Güngör, Kuula + Jylhä, Mori Collective and Shy Vibes Club.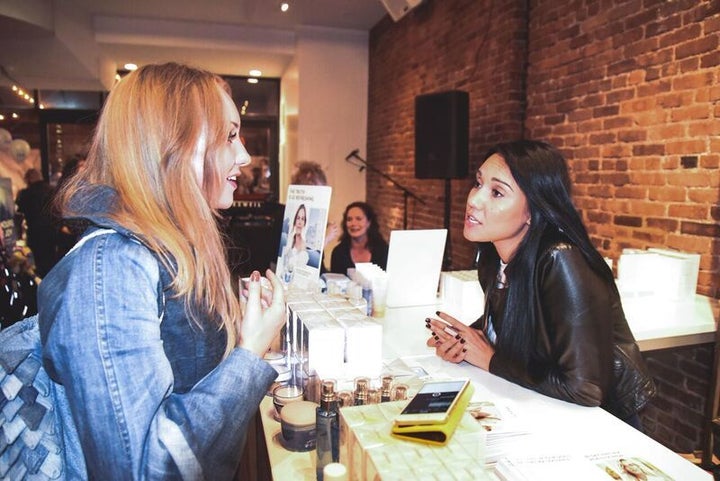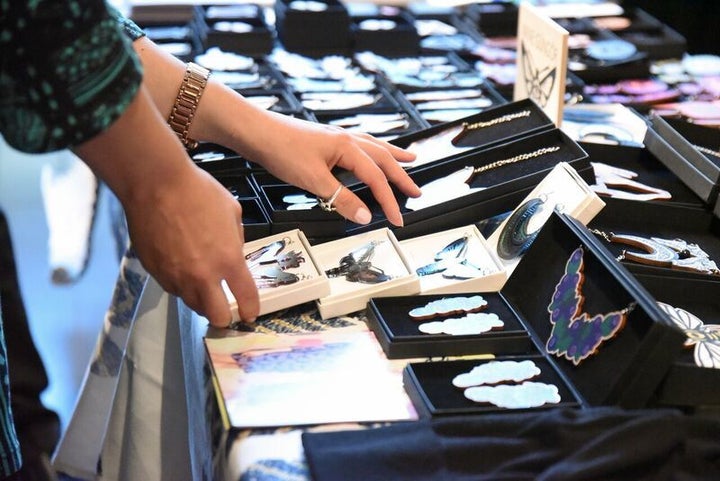 Tomorrow the exhibition will tantalize the senses with Finnish art. The Finnish art scene takes influences from pure nature, and extreme forms of light and darkness the seasons provide. Finnish design is known for its architectural forms, simplicity and high quality. The event series closes with an art auction on tomorrow September 14th from 6pm-8pm. "This will be FTDA's fifth creative venture in NYC where you will be able to see a dynamic display that represents the best of Finnish talent. The centenary celebration is open to everyone interested in Finland, our culture, innovation, art, way of life and people. It is an honor to be able to showcase the rich ideals of Finland in time for our 100th year of independence," said Laura Avonius, Finnish Tech, Design and Art.
Featured here is a Q&A with Nina Jatuli, one of the featured designers who traveled to New York to be a part of The House of Finland.
Why are you excited to bring your designs to New York?
New York has always been a dream of mine, so to be able to present my work here is literally a dream come true. Also the Finnish domestic market is really small: we have in the entire country 5 million people and coming to New York is a fabulous way to get wider audience for my work.
What do you find distinct about Finnish design?
We have a bit quirkier taste than our very sleek and harmonious neighbours (Scandinavian countries). They have even given it a name: Nordic oddity, or Fennofolk - both describing a particular mood of Finnish design. We are geographically in a junction point - to the west we have Europe (and Nordic countries), but we also share our entire eastern border with Russia that has a completely different aesthetic than the Nordics have. Some of the aesthetics are a fabulous combination of different influences of both, all topped with a very severe style that is distinct for Finnish design. You can find odd color combinations, textile designs and shapes in the Finnish fashion scene.
What have you enjoyed so far about being a part of the House of Finland?
I'm working as an independent designer so suddenly mashing up 13 brands and creating an event together in New York has been really exhilarating. Plenty of new ideas and collaborations have been seeded in House of Finland!