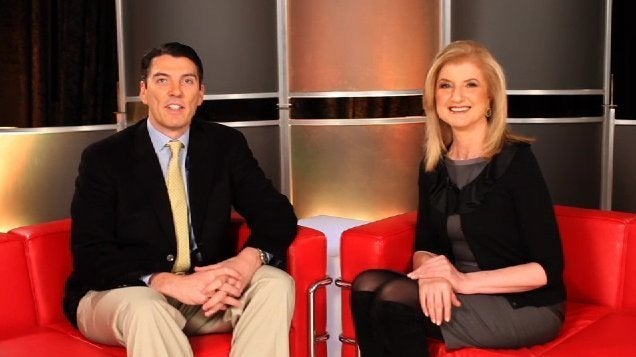 WASHINGTON - My best teacher at Columbia was a man with a sly grin, a razor wit and a gift for Delphic utterances. He told us that journalism had one mission and one method: "to go there."
I thought of that epigram - simple, but profound - when I learned what The Huffington Post and AOL were about to do. Now, with more depth and breadth than ever, we will be able to "go there," connecting people to information, ideas, events - and to each other.
The possibilities are exciting, the responsibilities challenging.
Take it from me - who has been around, literally - the best practices of reporting, writing and editing have always been the same, whether deployed at a newspaper printed with "hot type" and delivered by a boy on a bicycle (me, growing up in Pittsburgh) or on a website with blogs, tweets and video, delivered via relay towers and satellites to your phone or your tablet.
In one sense, however, everything has changed. These days, my teacher's mission statement applies not just to journalists, but also to us all. EVERYONE is a journalist, or can be. Technology gives us all the ability - digitally - to "go there": to Tahrir Square, to the talk of Cairo streets, to diplomatic cables, to live feeds.
If the 21st century is about "self-determination" - and I think it is - then we all need to be actively informed and engaged. Journalism has become an interactive, communal exercise in self-education.
In that sense, the entire Huffington Post/AOL community is and will be a continuous, individualized and yet planetary exercise in "going there."
And that now is often less about geography in the physical world than navigation - a sea-faring term adapted for our time - in the digital one. "Going there" now means to the virtual world, too.
All of this is tricky. We are still learning what this new form can do, and what it can't do, or shouldn't do. But from what I have seen (I've been at The Huffington Post for four months) I'd say we're up to the task. We've got some of the best young reporters and editors around, their brains wired for the technology and the tempo of our time. And we have some older kibitzers.
I'm a biased witness, of course. Arianna and I are friends and now I work for her. But I can claim to be an expert witness of sorts.
I've tried to follow my Columbia prof's advice, traveling in and reporting about 49 states (North Dakota, here I come); traveling privately and on fellowships to more than 40 countries; earning a law degree and writing a book on American history.
I have been lucky to ride waves of change in the business. I began in the days of three-ply copybooks, manual typewriters and glue pots, and have worked for a local community newspaper, a regional newspaper (The Courier-Journal in Louisville), Newsweek magazine, msnbc.com, CNN and now NBC and MSNBC.
When I succeed in doing anything worthwhile, it invariably was when I picked up the phone to make one last call, or read another document, or went to the Hill or the White House instead of calling, or got on a plane to get outside the Beltway, or drove across Des Moines or Little Rock or Austin for one more interview.
Today it's one more web site or tweet or video clip or email. But I'm still going there. You're welcome to come with me.