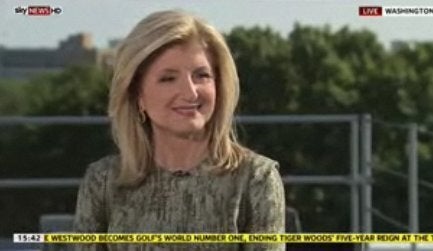 The Huffington Post has registered 26 million unique monthly visitors in the United States, a record for the site, according the comScore November data for the "Newspaper Sites." (See below.)
The comScore numbers find the Huffington Post holding in the the number two "newspaper" position, after the New York Times. It has passed the Tribune newspaper group, which is now ranked third.
In the period of May through November, the Wall Street Journal registered the biggest jump in traffic, up 23 percent, although slightly down in November. In that same period, the New York Times rose six percent, also slightly lower in November.
Earlier this year, Beet.TV interviewed co-founder and editor-in-chief Arianna Huffington about the growth of the site, its editorial direction. We have republished that interview today.
You can also find this post up at Beet.TV
Popular in the Community