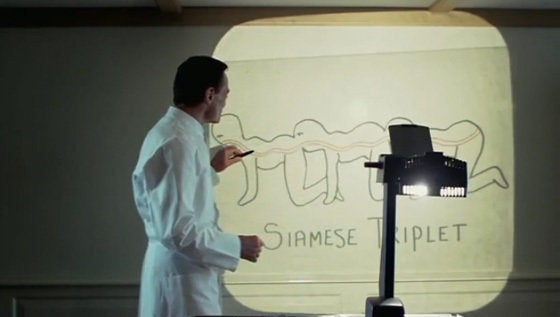 If you're reading this, most likely you know all about "The Human Centipede" and have probably even had the discussion with your friends about which position is the best, and which is the worst.
If you haven't, please see trailer below. And please don't watch if you've eaten anything in the last few days.
Anyway, if you haven't seen it by now, there's a good chance you never will. You know, because you don't hate yourself and feel the need to punish your eyes with images that will scar your soul for the rest of your days. But you still want to know what happens, right?
Of course you do. And here's Daniel Tosh of Tosh.0 to do just that.
NSFA (Not Safe For Anywhere) TRAILER: