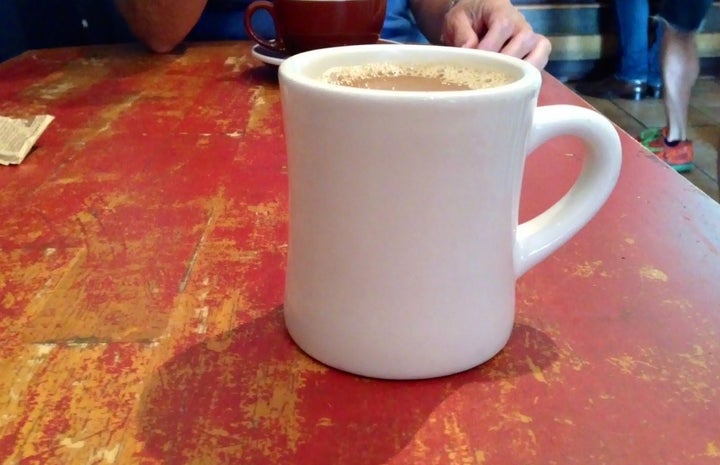 If you type "Victor mugs" into Amazon, a result comes up for something called "Diner Coffee Mug," of the classic curved sides, thick walls and smallish handle that the American-made mug I sought also bore. This nondescript item has just over 100 reviews. "Beautiful product," one four-star critique reads. "The perfect mug," says another.
Yet as one pores through the listings, nostalgia and emotion stand out much more than praises of design or unemotional review.
"Reminds me of being in NY, in a diner, drinking coffee ... Not of the Starbucks persuasion ... Good, old-fashioned coffee!" wrote user ndrea Aspromonte [sic] in 2014. Another user, Gary C., chimed in the same year: "Just like in the Navy." User DARRII titled their review "Memories of my Childhood."
It's hard to imagine any old product on the massive retail site eliciting as sentimental a response. It seems there's just something about mugs -- especially ones that look like they could have been plucked from another era -- and the too easily romanticized baggage that goes with them, from a time before Ventis and pumpkin spice.
Perhaps it's the cozy feeling they evoke, of chilly mornings, of fresh pots of coffee and the whole day ahead; of a gently dipped tea bag, the slow-motion plume of color steeping into hot water.
The standard hot liquid-holder is typically referred to as the cylinder C-handle mug. It's "the most pedestrian mug you'll see," explained Fishs Eddy managing director Peter Kranes. "It looks like a cylinder, about 12 ounces, a big C handle." He likened it to the "I Love NY" mugs you see in souvenir shops. Unfortunately, these types of mugs are as ubiquitous as they are humdrum, lacking in personality compared to a mug with an off-white sheen, a cheeky diner logo, colored glaze or slightly wonky handle.
One of the more prolific, and much more nostalgia-evoking diner mugs, is the Victor, a classic porcelain mug distributed for food service use in the mid-to-late 20 century, before its Victor, New York, factory shuttered in the early '90s due to overseas competition. (One reason why it's not found easily in an Amazon search.) Frequenters of old-style diners have likely come across one without knowing it. The only sign is an all-caps "VICTOR" stamp underneath the cup, occasionally followed by "Made in the U.S.A."
Chances are if you have one, you know. Today, the mugs are collectors' items, selling on eBay and Etsy for around $6 to $15 a piece or more, depending on style. Not a goldmine, but clearly something of value, however small.
Victor, New York, was home to the Fred M. Locke Company in the late 19 century, an outfit that produced ceramic insulators for telegraph lines to prevent interference during inclement weather. When Locke expanded his business out of state, the original factory remained idle until 1935, according to Kranes, who has decades of experience in the food service tableware industry.
"In 1945, they decided, because of the war and capacity, they wanted to investigate making additional products," Kranes explained, "that would give employees steady work and ensure weekly wages for the year for all their Victor employees." The solution: high-quality, heavy duty chinaware, "which is the same material, raw materials, that you'd use for insulators," Kranes continued.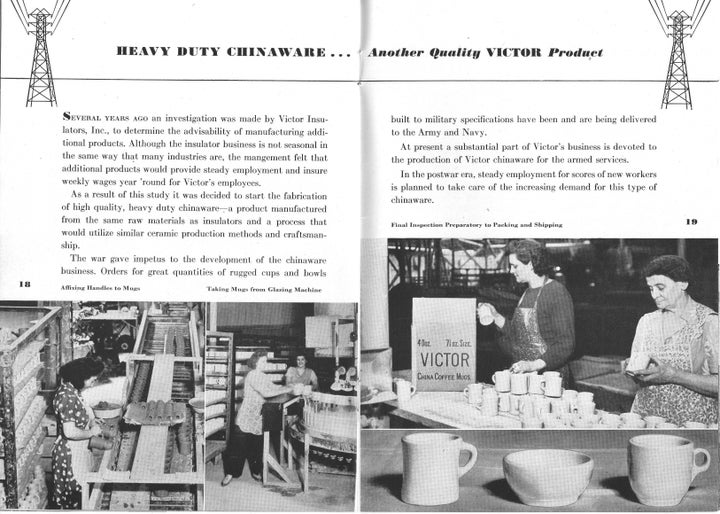 The conflict overseas contributed to the mug -- and all of Victor's tableware -- gaining in popularity. "At that time, they were building them ... to the specs of the military," said Kranes. The design and weight of the Victor mug helped it withstand falls and made it less prone to tipping on an unsteady ship.
Victor's "dry-foot" method of production also kept the mug from slipping easily. Turn over any mug or plate in your pantry and run your finger around the edge, it's likely slightly rougher and more matte-feeling than the rest of the object. This is because the mugs are wiped on a wet rubber mat prior to being fired in a kiln to prevent sticking. "Because it's so thick, it took 72 hours [to fire] at the time," Kranes said. "The Victor company was firing at 2,250 degrees Farenheit."
A bonus fact from Kranes: due to the insulating properties of the mug, it could withstand approximately 765,000 volts of electricity. The same properties help to keep hot beverages in the mug hot.
Writer Susan Germain had a chance to tour the Victor factory for an article about the mugs in the now defunct Roadside magazine, a periodical dedicated to diner and roadside culture in the U.S. "I first became aware of the Victor mugs while living in the rural village of Victor, New York, where they were made," Germain told The Huffington Post in an email. "I never connected the diner mugs with insulators until noticing every household had a cupboard full of these heavy mugs."
In the Roadside article, Germain tours the factory with employee Nelson McKee. The mug handles, she learns, were applied from a plaster mold by hand to the side of the mug. McKee informs her there were just three handle stickers, all women. "They could smooth the handle better because they had smaller fingers," he explained.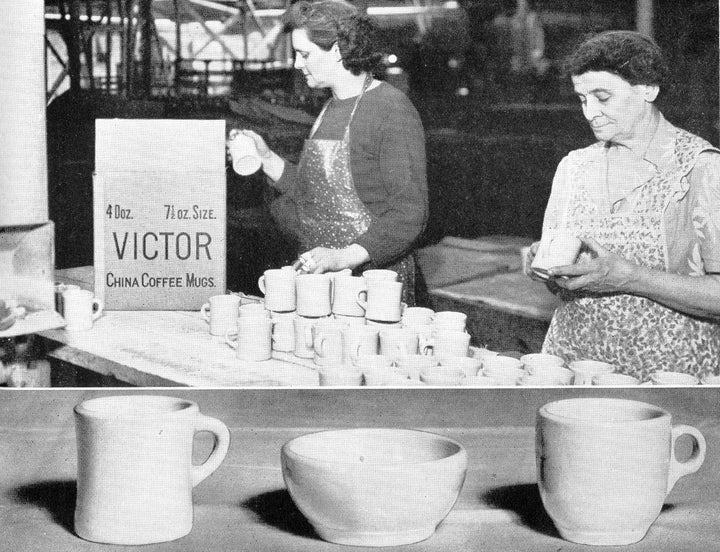 Germain said that thanks to her Victor article, she is still "quoted everywhere," attesting to the popularity of the lore surrounding this particular diner icon. Roadside magazine founder Randy Garbin confirmed in an email, "When we ran the story, we started to hear from diner owners complaining that customers were stealing the mugs." That issue was one of the best-selling back issues they made.
"For the record, we never took a Victor from any restaurant without the owner's consent," he added.
Garbin also noted that while Victor may have popularized the bottom-heavy diner mug shape, they may not have been the first to create it. "Syracuse China already offered the same mug [...] We saw a company catalog that listed that shape as early as 1926," he said. "If you see such a mug out there today, it will be stamped OPCO on the bottom (Onondaga Pottery Company)." Take note, thrift-store treasure seekers.
Though true Victor mugs are now out of production, Fishs Eddy is one place where nostalgia-seeking mug appreciators (ahem) can find charming, sturdy dishes that recall the diner days of yore. The company's aesthetics are inspired by the "in vogue" shapes and trends of the mid 20 century.
The brand started as a business primarily built off of curating overstock of food service wares from shut-down restaurants, hotels, factories or major distributors. "[We] started discovering all these incredible products, this incredible dinnerware with all kinds of designs on them, and logos, and the magic of those ... " Kranes said. The resulting sales, Kranes said, "showed some incredible interest [...] to the romance and love of the business." Today, Fishs Eddy sells products with their own backstamp in conjuction with the Homer-Laughlin company, the last existing U.S.-based factory that produces food-service dinnerware -- and the makers of another popular collectible, Fiesta ware.
When asked about the draw of diner nostalgia, Garbin explained, "Most of us, at the very least, recognize the fact that no one is building these things anymore, and that something uniquely American and of very high quality is disappearing from the landscape." His comments echo the ones of the aforementioned Amazon reviewers: diners and their assorted memorabilia are associated with childhood memories, simpler times, or merely just good comfort food.
As for the Victor design, "It's gone through ebbs and flows of popularity, but as a food-service, iconic diner piece, it's still very popular," said Kranes. "I think it's an iconic American shape, and the story -- I don't know how many people know it, but the story is great."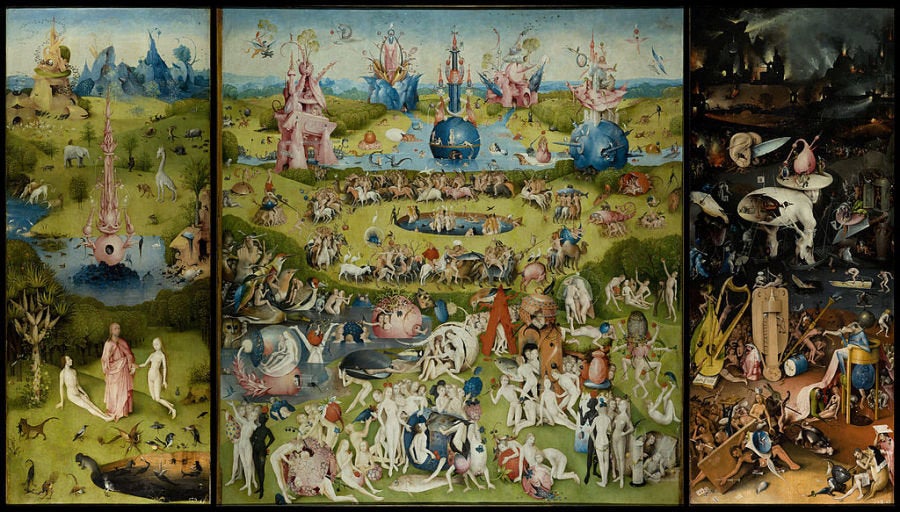 30 Artist Names You Are Probably Pronouncing Wrong
Related
Popular in the Community