There is so much talent behind "The Hundred-Foot Journey," out now, that it's almost hard to believe the resulting film is so average. Steven Knight ("Locke") adapted Richard C. Morais' beloved book for the script. Steven Spielberg and Oprah Winfrey are two of the movie's producers. Lasse Hallstrom ("Chocolat," "The Cider House Rules") handled directing duties. Helen Mirren is the star. Yet the entire movie feels akin to an unmemorable meal at an overpriced restaurant. As always, however, there are some bright spots. Here are the best parts of "The Hundred-Foot Journey."
They Make An Awesome Omelet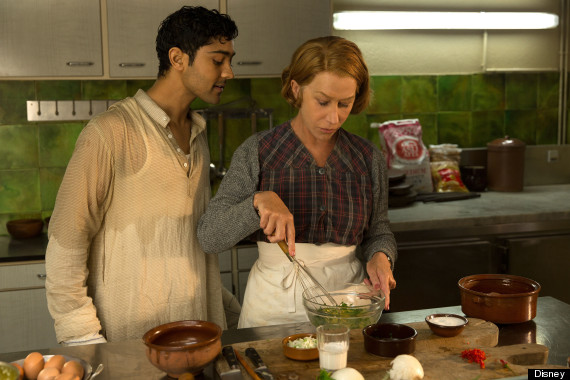 "The Hundred-Foot Journey" is about Hassan Kadam (played by Manish Dayal), an Indian-born cook who through some early first-act plot twists becomes a chef at his father's new restaurant in the French countryside. Across the street from Kadam's eatery is Madame Mallory's place of business, a popular French establishment with a Michelin star. At the film's midway point, after Mallory and Kadam's father (Om Puri) battle it out for supremacy in escalating and surprisingly violent prank war, Kadam makes Madame Mallory an omelet. Hallstrom's camera lusts over the cracking of eggs and dashing of spices. There are no words, only music and visuals. The resulting dish looks like the greatest thing in the world's history. If "The Hundred-Foot Journey" does nothing else, it should be a boon for the American Egg Board.
Helen Mirren Is In It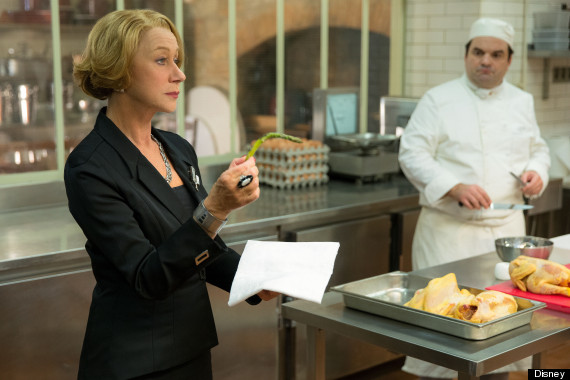 Helen Mirren plays Madame Mallory with a slight French accent and a no-bull demeanor that softens as the film goes on, making her character arc resemble a chocolate lava cake. Mirren's performance is effortless, and she swings from being an outright villain to romantic lead. Her slow and steady courtship with Puri (also quite good in his role) is one of the film's charming bright spots.
It Will Make You Want To Visit The French Countryside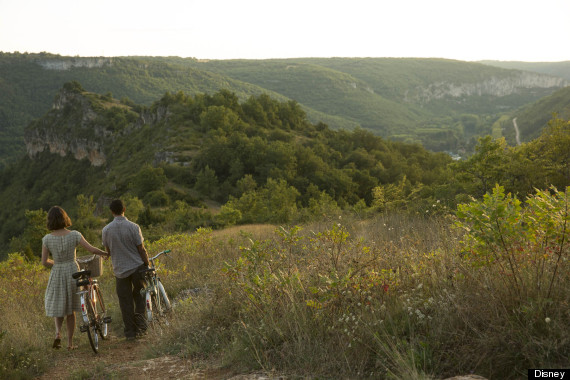 The isolated location of the two restaurants separated by the titular 100 feet make much of "The Hundred-Foot Journey" seem like it was shot on a soundstage. But when Hallstrom and cinematographer Linus Sandgren travel away from the central locale, the film explodes with scenery fresh out of a post card.
You Can See It With Your Mom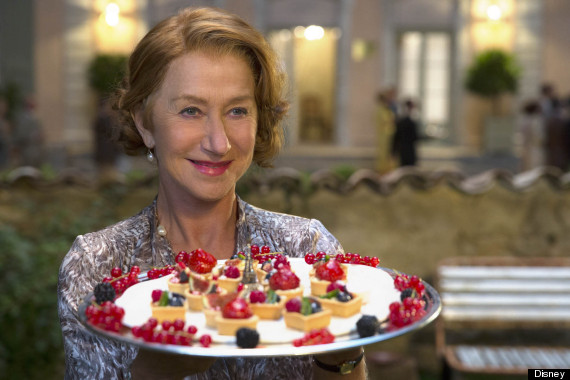 Like "Eat Pray Love" and "Julie & Julia" beforehand, "The Hundred-Foot Journey" occupies that late-summer position of Movies You Can See With Your Mom in August. She will love this one, and then talk about it with her book club.
REAL LIFE. REAL NEWS. REAL VOICES.
Help us tell more of the stories that matter from voices that too often remain unheard.
BEFORE YOU GO
PHOTO GALLERY
Celebrity News & Photos