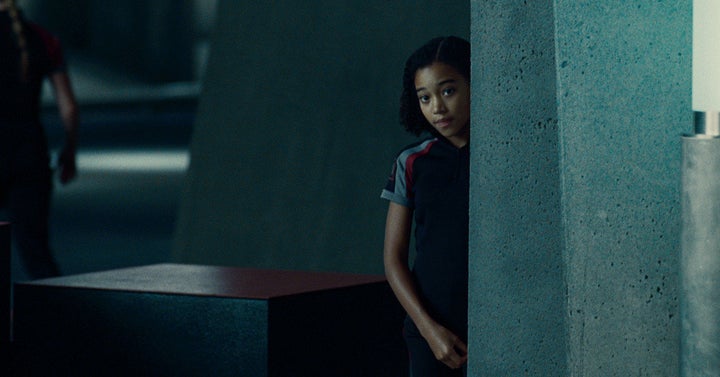 "The Hunger Games" dominated at the box office, taking $155 million in ticket sales, but not all fans were happy with the book-to-screen translation, voicing racist complaints about the skin color of two of the film's characters.
Amandla Stenberg won our hearts playing youngest and smallest tribute Rue -- and the 13-year-old wants so-called "fans" to know that she's not letting their racist commentary get her down.
"As a fan of the books, I feel fortunate to be part of 'The Hunger Games' family," she told Us Weekly in a statement. "It was an amazing experience. I am proud of the film and my performance. I want to thank all of my fans and the entire 'Hunger Games' community for their support and loyalty."
Amandla and co-star Dayo Okeniyi, who played District 11's male tribute, were the targets of disgusting tweets that proved some of the moviegoers to be both racist and sadly lacking in reading comprehension skills.
Though the characters of Rue and Thresh were described in Suzanne Collins' book as having "dark brown skin," some viewers objected to the film casting black actors and tweeted complaints such as: "Awkward moment when Rue is some black girl and not the innocent blonde girl you picture," and "Kk call me racist but when i found out rue was black her death wasn't as sad #ihatemyself."
Calling all HuffPost superfans!
Sign up for membership to become a founding member and help shape HuffPost's next chapter
BEFORE YOU GO