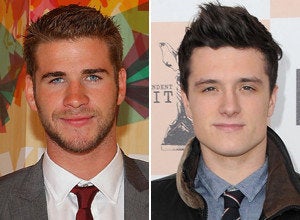 Josh Hutcherson and Liam Hemsworth are headed for the fight of their lives.
About a future, war-ravaged world run by a corrupt government, the books focus on Everdeen, Mellark and Hawthorne, participants in the Hunger Games Tournament. It's a televised event in which children battle to the death.
Lionsgate hopes to make a film series out of what is an outrageously popular series of books. Hutcherson and Hemsworth are both emerging young stars; Hutcherson has featured in, among other films, "The Bridge to Terabithia," "Journey to the Center of the Earth," and his breakout supporting role in "The Kids Are All Right," and will feature later this year in the remake of the 80's action film "Red Dawn."
Hemsworth played opposite Miley Cyrus in "The Last Song," and will feature this year in "The Throwback" and "Arabian Nights."
Popular in the Community