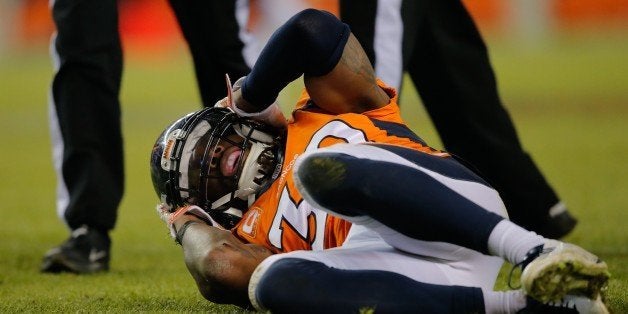 The National Football League is about to face one of its greatest challenges. On Christmas Day 2015, Columbia Pictures will release Concussion, a film starring Will Smith. Smith plays Nigerian doctor Bennet Omalu, the pathologist who first identified chronic traumatic encephalopathy (CTE) in the brains of deceased football players. He estimated that a third of all NFL players will suffer from CTE, a progressive degenerative disease found in people with a history of repetitive brain trauma. As a result, the players suffer from mental and emotional deterioration, severe amnesia, dementia and depression after they have left the game.
For years, the NFL attempted to quash independent studies of this debilitating condition. The League established its own hand-picked committee to issue reports negating the existence of any such condition. It exercised its prodigious market power to keep contrary studies out of the public realm and away from the medical community. Ultimately, it failed. There was just too much evidence of the prevalence of CTE, too many suicides, too many sad stories of mental deterioration.
Dr. Omalu was not a professional critic of the NFL. In fact, when he arrived in Pittsburgh from a small village in Nigeria, he did not know what American football was. It was by chance that he was asked to perform an autopsy on "Iron Mike" Webster, the great Hall of Fame center of the Super Bowl winning Steelers. A beloved figure in Pittsburgh, Webster had suffered from severe amnesia, dementia and depression after leaving the game. He died at age 50. What Omalu found studying Webster's brain changed sports history.
Everyone knows that football is a collision sport. In fact, that is part of its attraction. On every play, large men batter each other. Some will suffer concussions, but all will experience thousands of sub-concussive injuries that accumulate over time. The brain never recovers.
Omalu found "tau tangles" in Webster's brain in the regions responsible for mood, emotions and executive functioning. He found those same clumps in the brains of other players who had football careers.
Ultimately, it was trial lawyers who brought the NFL to court, resulting in a settlement based on the NFL's deception and fraud, although the League did not admit to any wrongdoing. The NFL's loyal followers have not, as of yet, connected these tragic cases of trauma and suffering with the games they love to watch each weekend. While some players are carted off the field with broken bones and torn ligaments, no one dies. The injuries the players suffer are only seen later by their families and friends, long after their playing careers are over.
The Will Smith movie will connect those presently playing of the game with their post-playing repercussions. Adoring fans will have to come to terms with the costs of the sport in terms of the lasting damage to those who play for our enjoyment. For some fans, of course, this will not be a real problem. They loved boxing despite (or because of) its brutality. The crippling hits on the football field produce only applause. For others, however, their taste for the game may be soured by seeing what really happens to these athletes.
The Concussion movie will force the NFL to play defense. It will not be able to control the narrative as it once did. The League will explain through the media everything it has done (and will do) to diminish concussive and sub-concussive injuries. It will extol the settlement of the retired players' claims. It will suggest that the only safe alternative to NFL football is to play touch football.
Now that Dr. Omalu and many others have identified the serious risks of playing the game, the NFL can say that those who participate in the game as players assume those prospects much as they consent to the collisions that are inherent in the sport. No player can claim he was surprised by the later onset of CTE. Doing what it can to reduce concussive injuries may give the NFL cover, but it won't protect the viewing public against a charge of hypocrisy. Can we love the game without recognizing the fate that awaits those for whom we cheer?
Calling all HuffPost superfans!
Sign up for membership to become a founding member and help shape HuffPost's next chapter