This is the third part of my series on Target Margin Theater's Iceman Lab currently playing at HERE Arts Center. Click here for Part I and here for Part II for the full Iceman Lab experience.
Act III, Lead Artist - Katie Rose McLaughlin
Confetti covers the floor of the basement at HERE Arts Center, the remnants of Harry Hole's birthday party from the last act. In Katie Rose McLaughlin's Act III of the Iceman Lab series five female dancers evoke all of the characters in Harry's bar. Belinda Adam, Emily Pacilio, Victoria Roberts-Wierzbowski, Mary Kate Sickel, and Taquirah Thompson perform McLaughlin's choreography beautifully. Again continuing my attempt to respond to each piece within the genre of that performance, here is my choreography for this review:
The five performers move fluidly across the stage, stirring up the confetti on the ground into beautiful ghostly traces of the motion.
Eugene O'Neill enters, a bit confused. He is wearing a sports bra and a sequined cocktail-length dress. He looks at the performers. They know he is there, but they continue to perform a series of sweeping, modern dance movements, punctuated by postmodern walks. O'Neill is watching them intently. He looks down at his own outfit and then at the performers. He attempts to follow the choreography, poorly, self-consciously. The performers notice him now, and gently move him to the side where he can watch and not be in the way. He begins to nod his head along to the movement, and then simply in agreement. Upon seeing this, the performers carry him completely off-stage, not out of spite or disdain, but simply because he has no reason to be a part of the piece anymore. They resume the performance, passing a microphone around to speak a few lines of text. The ghosts of O'Neill, Harry's wife, and Hickey's wife all enter the space and exit. The performers complete the piece and wait for the confetti to settle to the ground again before bowing.
Act IV, Lead Artist - Jeanette Oi-Suk Yew
At this final Act of the Iceman Lab, there are so many fascinating layers that I both want to explore and also protect. In other words, I want to tell you all about the very clever way the piece uses elements such as stage directions, but I don't want to ruin the surprises in store for those who attend. I will say that some elements that make appearances are: doll furniture, popcorn, whiskey, a projector, hands, and a dummy. But to say the rest, here is my review: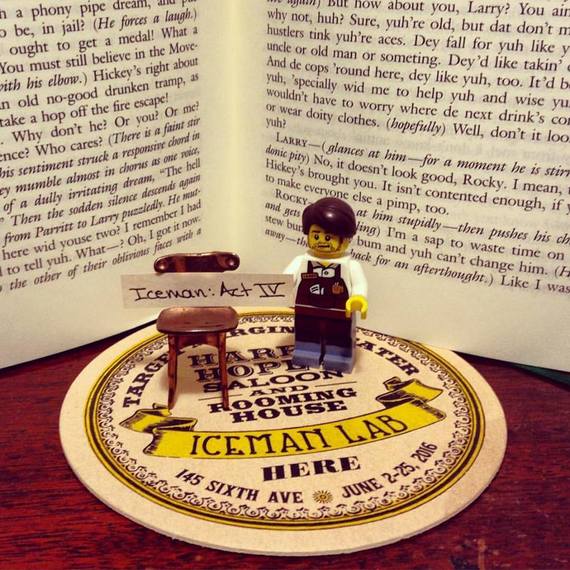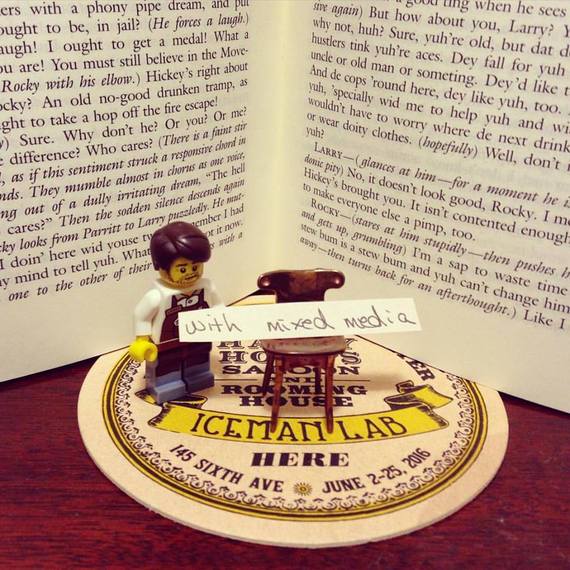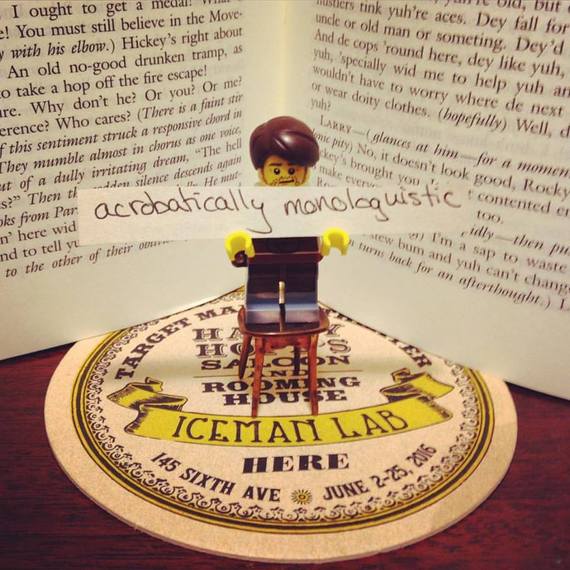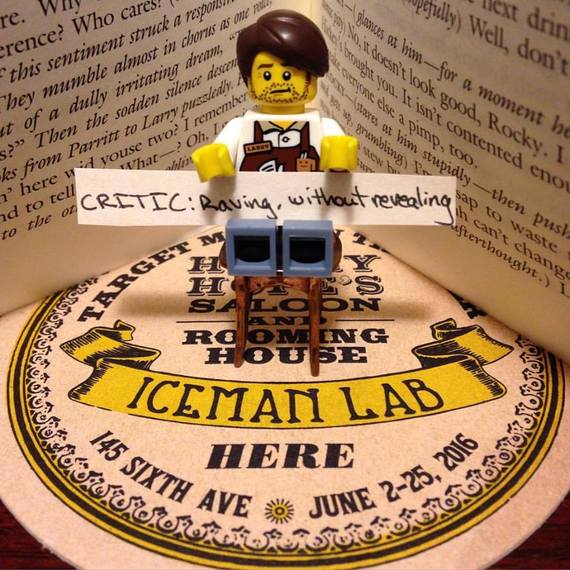 Photo credits: Bess Rowen
As always, tickets and a full performance schedule can be found here. The Iceman Lab runs until June 25th, so go check it out!