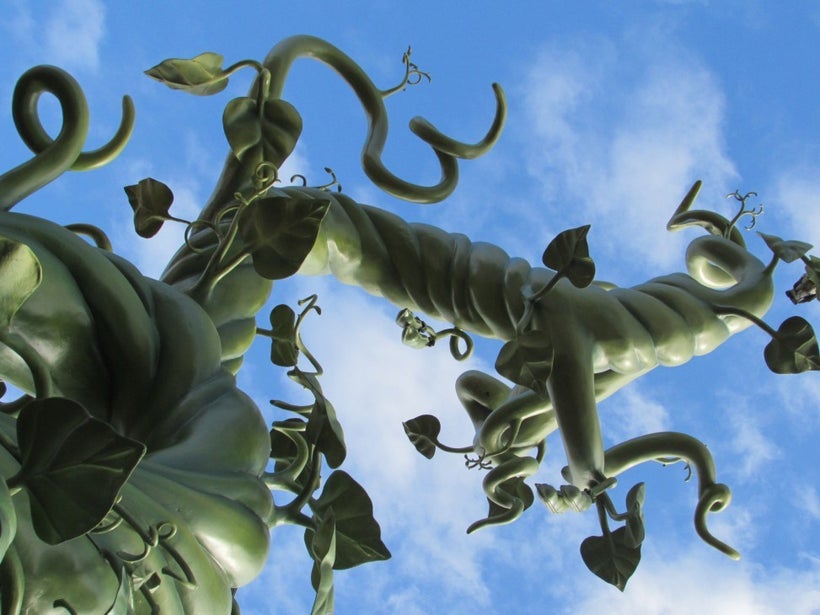 The initial coin offering (ICO) market is only getting bigger, and this is a boon for the cryptocurrency industry, particularly when it pertains to Bitcoin, Ethereum and other virtual currencies on the rise.
According to a new 78-page report from Autonomous NEXT, entitled "Token Mania," approximately $1.2 billion in cryptocurrency has been raised through ICO during the first six months of 2017, and close to $600 million has been raised over the last 30 days alone.
ICO seems to be the next big thing in the blockchain community. Not only are they an alternative to crowdfunding, they also provide companies the opportunity to capitalize themselves, easily and quickly.
What is ICO?
At a rudimentary level, ICOs work like an IPO, but they use blockchain-based tokens to raise money.
These tokens can be in the form of app coins, digital assets, and cryptocurrencies. The tokens are assigned value based on the project value itself, but the best thing about ICOs – and all cryptocurrencies in general – is that you do not need a third party or a middleman, such as banks. Bitcoin, also an implementation of a blockchain, was the first of its kind in the digital currency market followed by Ethereum, which provided a bit more flexibility as compared to bitcoins.
A big advantage of ICO is the liquidity it offers to users. There is no required waiting period to get your funds and you can simply pull out of your money whenever you wish. In other words, you can cash out your digital currency at any time you please.
With the entry of ICOs, other digital currencies, including Bitcoin, Ether and EOS, have all been showing a decline (18 percent, 26 percent and 46 percent, respectively). ICOs, however, are clearly on an upward trend mainly because they are a great way to monetize and fund open source projects and protocols.
Projects like Cosmos Network, Qtum and Gnosis have followed this path and have raised $16.8 million, $5.4 million and $12.5 million,respectively, within minutes. Despite the fact that these projects have not even been launched publicly yet, their value has more than quadrupled in a short period of time.
Critics regularly argue that the current growth in the ICO market has all the indications of a bubble, but cryptocurrency experts say it also shows a significant shift in the digital world.
Capital investment in digital currencies is clearly highlighting an upward trend and, while similar investments and growth have been observed in blockchain and bitcoin firms, the tremendous boom that is being observed with ICOs clearly makes it a winner.
Now the question is: how do you buy ICOs?
The answer is fairly simple: all you need to do is go to an online exchange where ICOs are traded.
Once token's from the ICOs are released, online exchange platforms offer access to ICOs. Basically they work just like the stock market, a peer-to-peer exchange. Some functions of public crypto-currency exchanges are cumbersome and complicated to use.
A new service, offered by TokenLot.com, a Michigan based company, offer a simple and streamlined service for buying ICOs to the beginner customer. TokenLot has features which set them apart from regular exchanges. For example, you can buy upcoming ICOs both pre-sale and post-sale. This means that you can reserve your spot so that you don't miss out on any upcoming ICO, essentially like a pre-order. Or you can simply purchase the ICO post-sale in case you miss the pre-sale or the ICO sold out. You also have the option to diversify your holdings so that you can have a portfolio with the most lucrative ICOs. The platform is completely secure and you can buy any ICO token with any digital currency of your choice. TokenLot works hard to ensure the security of your funds by holding them in Escrow, administered by the law firm Kravis & Wurgaft P.C., until the tokens are distributed.
Growth in the ICO market has significant similarity to the dot-com bubble. But factors like regulation, bitcoin whales and the next big innovation all should be considered before jumping to conclusions.
There have been concerns regarding the legality of how these ICOs are managed as well as claims that the ICO project itself may be far too ambitious and ambiguous. Only time will tell where this ship sails, but for now, ICOs seem to be the next big thing in the digital world.
Calling all HuffPost superfans!
Sign up for membership to become a founding member and help shape HuffPost's next chapter
This post was published on the now-closed HuffPost Contributor platform. Contributors control their own work and posted freely to our site. If you need to flag this entry as abusive,
send us an email
.