 Sitting in a warm, trendy café in Belfast, writer Gareth Russell barely has the time to relax. He is currently working on a book about the history of British royalty, having only had a few moments to breathe since his second novel, The Immaculate Deception went onto the shelves. Continuing from the success of his first novel, Popular, the second book in the series follows a gang of privileged teenagers from Belfast, who begin to realize that not everything in their world is as perfect as they once thought. Whereas Popular may have resembled a Northern Irish version of the film Clueless, Russell's second installation of the Popular Series is more akin to Gossip Girl; still funny with razor-sharp wit, yet gradually peeling back the less attractive layers of young high society.
"I think as the characters grow up," Russell explains, "the story becomes naturally darker. I consciously decided that you'd see the more unpleasant side of high school and what the cost of that rumor mill can be, because in Popular it's quite light." The lightness of Popular is still present in The Immaculate Deception thanks to the humor, but those who deliver it aren't always full of grace and light. One of Russell's favorite characters to write is Meredith; the beautiful, smart and incredibly wealthy leader of the pack. What was so surprising to Russell was that Meredith was the most liked character amongst Popular's readers, despite the fact that she was the nearest one to being the quintessential 'baddie.' Then again, isn't everyone attracted to the bad guy in a story?
"The bad guys are the most memorable," Russell claims, with a smile that shows just how much fun he had writing Meredith:
There are times when I wish I could say some of the things which she says! There are moments when I'm scrolling through Twitter or Facebook... When people are writing status updates that are aimed at an ex, I know she would think: Does she not have friends to tell her she should not do that? Just take the mouse away for 72 to 96 hours after the break up and if song lyrics come out, break your fingers!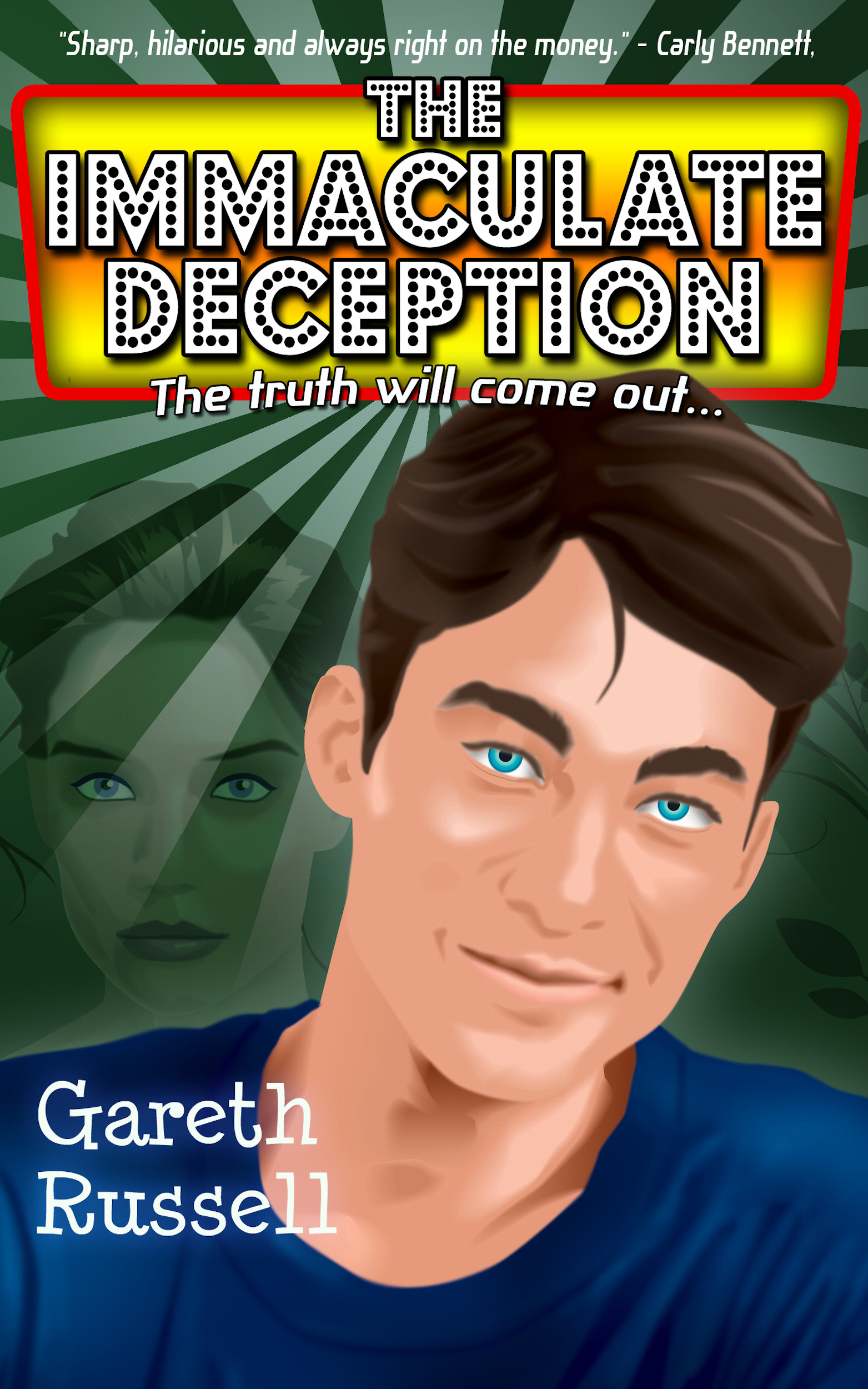 Meredith... [is] in no way apologetic about being extraordinarily and unwarrantedly privileged," Russell explains, with so much conviction in his voice that you forget they are only characters in a story. "She's born into a very wealthy family, and she's very beautiful. But instead of having that 'poor little rich girl' attitude where she would try to be like everyone else, Meredith knows she isn't like everyone else, and likes that. I think there's some sort of relief in having someone who's stone-cold and unapologetic.
It is when Russell revels in the joy of writing about Meredith -- and indeed, talking about her as if she were his evil twin sister -- that he reveals the key to a good baddie; perfection. "You have to create a character with whom there is no flaw," he explains. "You can't call [Meredith] fat or ugly, smelly or stupid, there's nothing to fault her on. So, she has the attitude of saying 'Come at me -- what have you got? Am I too beautiful to like?' She's a joy to write and she's never difficult."
While she may have been made perfect by her creator, the mess that the teenage troupe find themselves in for The Immaculate Conception is solely down to Meredith making mistakes. She has reacted to short term issues exactly like a 16-year-old does, without thinking of the long-term consequences. "There is a teenage element to it," Russell acknowledges, "where she only thinks about the short term, and there's a point in the second book where she realizes [she is] going to have to start thinking in the long-term."
The Immaculate Deception also differs from Popular when it comes to its gay storyline, between characters Blake and Cameron. The first novel touched lightly on life as a gay teenager, both pre- and post-coming out. The second book allows a bit more for the two young men to find themselves and each other. It can be a worry for some writers however, to decide how much of the book is dedicated to gay or lesbian storylines, without their book ending up out of the mainstream and into the LGBT section of a bookstore.
"I did think it was going to be a concern," Russell admits, "but it didn't pan out that way. In the final chapter of this book, the story is solely about Blake & Cameron and no-one else. That was deliberate, because they needed to have their moment together. The tragedy of them is not because they came out, but because they're caught up in this sort of social scene of 'he said, she said.'"
Russell consciously makes the effort to normalize the gay storyline by melting it into the overall flow of the novel. As he explains this, a moment strikes us both in the café where we wonder if art imitates life, or if it's the other way around. "I think more and more that in high school," he reflects, "the [idea of] gay romances are integrating quicker into the mainstream, and it certainly is remarkable. I was invited into schools to speak about Popular, and you had students as young as 14 asking about Blake and Cameron. There was one guy who said that Blake reminded him of his ex-boyfriend, and nobody in the room blinked, not even the teachers."
"[Coming out] is such a 'Crossing the Rubicon' moment," explains Russell, speaking from personal experience. "When you cross it, you can't imagine how you lived before you did it, but it take so much effort to do so. I tried to capture that moment with Blake in the second book, where he has this outer monologue and says to Cameron that it's such a relief to be able to use the word 'gay' as an adjective instead of an insult."
Thanks to Russell's entertaining and captivating style, The Immaculate Deception is set to prove just as popular with young adult readers as his first installment, yet the series is far from over. Just expect it to get richer, and darker.
Related
Popular in the Community