On June 24th, polling stations in the United Kingdom defiantly conveyed the overall sentiment of the British electorate, announcing a win for "Brexit"- the departure of the UK from the European Union. Although the final votes tallied to a mere 4% variance (51.9% of the votes were pro-Brexit, while 48.1% were against), both Britons and the global community are now left to assess the consequences of a UK-less EU.
One such analysis worth undertaking is regarding the effects of Brexit on India, as the countries share both a deep historical relationship, as well as an evolving and enriched modern partnership. Indians in the UK are the country's largest overseas born population, and contribute deeply to British culture, commerce, and society. Furthermore, the relationship between India and the UK has seen considerable positive growth in recent decades, due in large to efforts by both sides to foster symbiotic dependencies.
Two such areas of interdependance, which will likely see the most impact from Brexit, are the economics and commerce shared by both nations.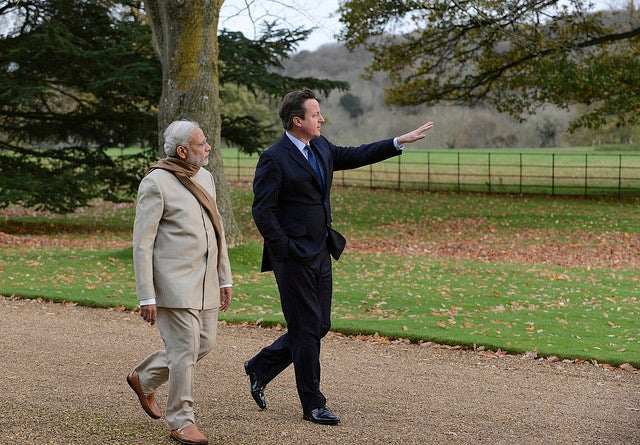 The announcement of Brexit shocked markets throughout the international community, and India conformed accordingly.  The Bombay Stock Exchange initially suffered nearly a 1,000 point loss, while the Nifty50 index lost more than 300 points. This comes nearly a week after Reserve Bank of India (RBI) Governor, Raghuram Rajan, announced his plans to retire from his position. Needless to say, it has been a tumultuous month for Indian investors.
However, on a fundamental level, Rajan has assured that Indian markets are capable and prepared to face the volatility ahead. In a press statement released on Friday, he stated that "the Indian economy has good fundamentals, low short term external debt, and sizeable foreign exchange reserves. These should stand the country in good stead in the days to come." He also vowed to maintain "close vigil" on market trends, and assured that the RBI was ready to "provide liquidity support to ensure orderly conditions in financial markets."
Although increased volatility in the European markets will likely instigate tremors in Indian markets for weeks to come, the Indian government's astute and early planning should mitigate the risk of any lasting liquidity issues or drastic market fluctuations.
Per the latest data, the UK and India currently share a rich bilateral trading relationship, accounting for nearly $14.02 billion as of 2016. Freedom from stringent EU regulations may actually end up bolstering these figures, as the UK would have more leeway to create new and exclusive trading agreements with New Delhi. Furthermore, India may be more willing to extend lucrative incentives and discounts to strengthen this exclusive relationship, as the UK will increasingly seek to mimic the lack of trade barriers it once enjoyed with EU membership.
Additionally, Indian entities with significant monetary interests in the UK, ranging from private companies such as Tata, to entire industries such as the Indian IT services market, will be forced to cope with the changing tides. While previously India could manage to negotiate unilaterally with the EU, the UK will no longer be a gateway to the rest of Europe, and Indian companies will have to find ways to tailor-make their services for both parties. As described by Nasscom, an independent IT trade association, "the true nature of these changes and their impact will be "clear only after the dust settles on the referendum."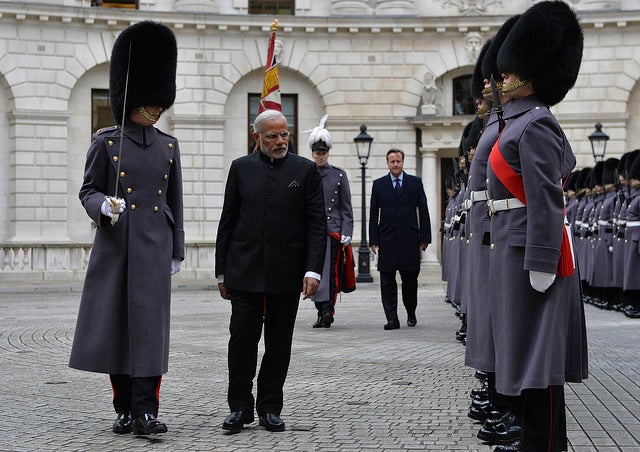 The British vote to pursue Brexit introduces a multitude of open issues, many of which will significantly impact India. However, with the UK's newfound freedom and leverage to pursue policies unilaterally, it is reasonably assured that both countries will stand to gain from an independent Britain. Regardless of the opportunities to come, it is certain that India and the UK will continue to share an unparalleled and mutually beneficial relationship.
Calling all HuffPost superfans!
Sign up for membership to become a founding member and help shape HuffPost's next chapter