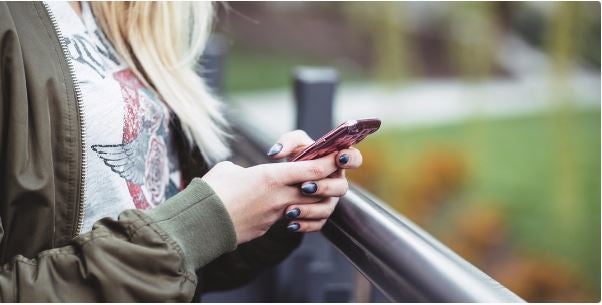 With the rise of incivility today, there's no doubt that America's youth are being effected by their virtual life. Whether it's sacrificing a college placement or being cyberbullied by their peers, it's clear that social media can have serious downside to digital communications.
A recent survey by ReportLinker questioned teens and young adults between the ages of 13 and 24 to understand more about how social media impacts their lives.
It's often easy to hide behind a quick text, snap, post or tweet – but the lasting effects can have a devastating effect on teens and their families.
A poll from AT&T and the Tyler Clementi Foundation taken in New York City found that while nearly 50 percent of teens have experienced cyberbullying, the parents are largely unaware of what's happening under their own roof. Only 1 in 3 teens told their parents that they were being bullied, underscoring a clear disconnect between teens and parents. Their new campaign aims to close this gap.
The recent ReportLinker survey shares similar findings. Thirty-eight (38) percent of youth would tell their parents while 27 percent would share it with a friend. Fifteen (15) percent said they would keep the issue a secret.
What are young people's favorite social hangouts?
According to ReportLinker survey, Instagram and Snapchat are the most popular social sites for Gen Z and Millennials, garnering 71 percent and 66 percent of mentions respectively. Facebook is at 54 percent while Twitter sits at 42 percent, though these are still trending with the youth, they have drifted since according to PEW Research, Facebook is a favorite for adults at 74 percent.
What's more interesting is how young people are now sharing, or should we say, limiting their sharing — finally. Could the headlines of mis-posts and students losing scholarships over careless tweets be sinking in with kids today?
ReportLinker survey points their awareness of the dangers of oversharing with the rise of sextortion and cyberbullying. More than two-thirds of respondents (68 percent) said they're sharing less information about themselves on social media than before.
Standing up to cyberbullying is now a new skill.
In a culture of cruelty online, having the skills to combat hate and harassment isn't a small task. To avoid the dangers of cyberbullying, sextortion or blackmail, more than 75 percent of respondents say they are very likely or somewhat likely to immediately delete these images, with an especially high delete rate among women interviewed.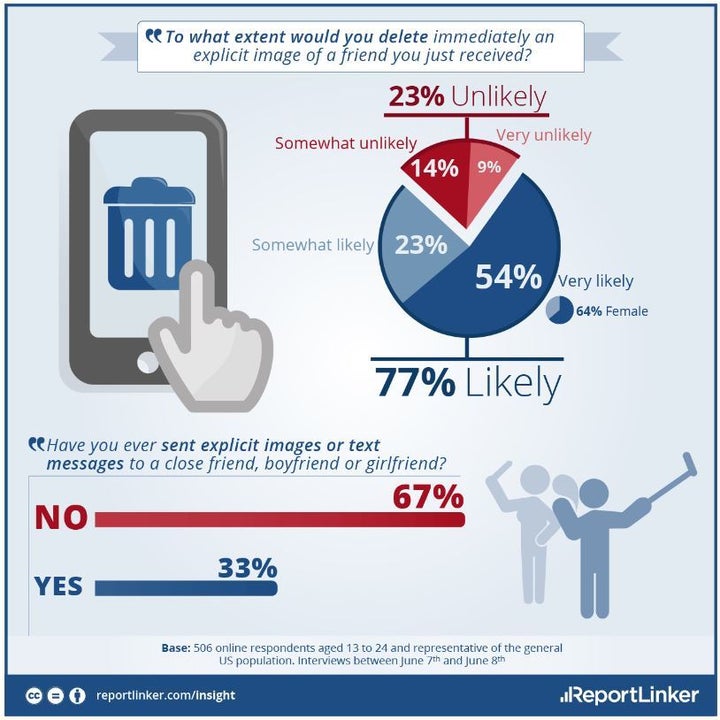 According to the survey, 38 percent reported being a victim of cyberbullying themselves or having a close friend that was victimized. This is nearly 4 in 10 youths either being a victim or knowing someone that has been abused online, confirming that cyberbullying is a significant threat.
Social media companies are noticing and responding to the rise in revenge porn. Facebook specifically has implemented a technology to prevent people from re-sharing photos and images that are tagged or reported as revenge porn.
Where are the faceless bullies?
Like we often hear about with stranger danger, it's rarely a stranger! In this survey it uncovered that the majority of cyberbullying can be transmitted through text message and the runner-up is Facebook with Instagram closely behind. Another words, especially in a text message, you know who they are. How quickly can your friend turn on you? It's all a click away.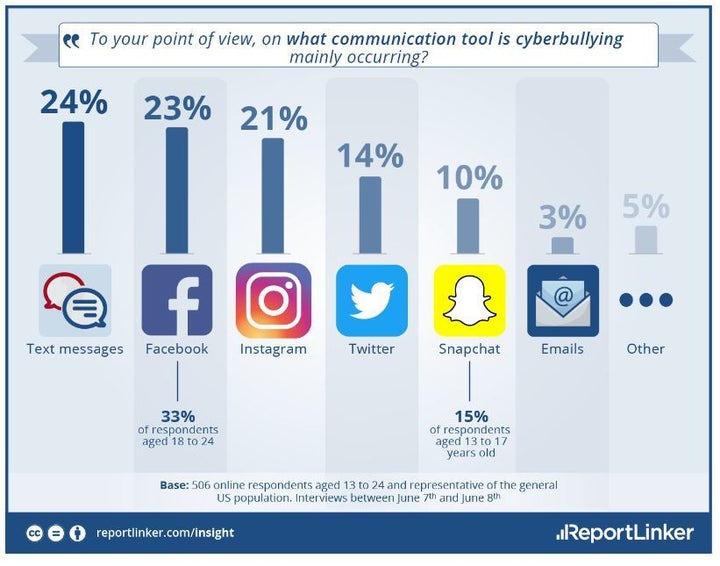 As both a victim and survivor of online bullying, I know the isolation you can feel. The fear the sets in when you believe the entire world-wide-web is laughing at you. Poking their fingers through their keyboard at you — compounding it through gang-like mob mentality trollsters. Over a decade ago, I felt alone. Today, we have come a long way!
The vessel that hurts you can sometimes be the one that helps you. Texting might be the way people are harming each other, but like social media, it has positive features. Crisis Text Line is available if you need immediate help. If you know someone is having a difficult time, yet don't have the right words to say, send a #BeStrong emoji from Vodofone.
Who can help curb online hate?
When the youths in the survey were asked who they believed were best able to tackle cyberbullying and digital threats, the majority put the heat on social media platforms (33 percent) themselves and the users of the sites (35 percent).
Isn't it time we all started taking accountability for our own behavior online? From the extreme case of Michelle Carter who is now facing up to 20 years behind bars for encouraging her friend to kill himself through text messages, to the 10 Harvard students that had their placements revoked due to messages on a Facebook group, to a 12 year-old that was allegedly bullied on Snapchat to death, it's time to consider their social liability and stop saying, they're only kids. If they're old enough to have a keypad - they better be responsible enough to use one.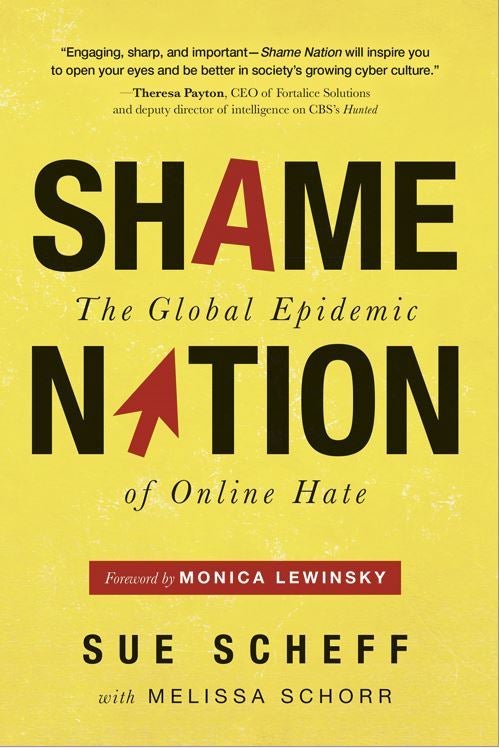 Related
Popular in the Community