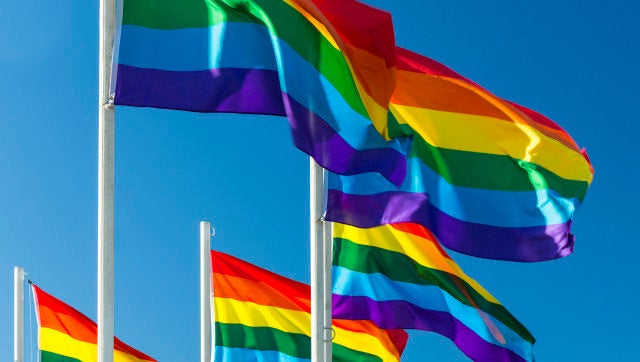 Representatives in the House and Senate in Tennessee have moved to implement Bill 1840 (Amended Senate Bill 1556) which has far-reaching consequences for consumers seeking mental health services in the state. This marks an ongoing trend of anti-LGBT and so-called "religious freedom" efforts across the United States.
With increased visibility often comes increased hate and backlash. Many states have started to bring up bills to vote based on fear and ignorance under the guise of religious freedom. Most notable as of late are Mississippi and North Carolina's so-called "bathroom bills". Both are based on the egregious and uninformed notion that trans people are sexual predators who will sexually prey on women and children in public restrooms (favor for such bills ignores the potential of male victims altogether). This ignores the overwhelming fact that most sexual abusers are known to the victim and have regular access to the people that they abuse. According to the U.S. Department of Justice's 2013 National Crime Victimization Study 82 per cent of sexual assaults were perpetrated by a non-stranger. Given that, it seems like there's no real need for so-called bathroom/locker room "protection".
Recently, Tennessee decided to allow professional counselors to deny services to consumers whose views oppose the counselor's own "sincerely held principles" (originally worded "religious beliefs"). This bill has recently been signed into law by Tennessee Gov. Bill Haslam. You wouldn't want to work with a counselor who doesn't support who you are or your identity, right? Sure. But what if your options were limited and you needed help now? Where would you turn?
This kind of legislation may pose a bigger problem than you think. Here are some startling statistics to consider:
What does this all mean? With about 20% of Americans dealing with mental health issues every year, you can imagine the impact of a bill like 1840 in Tennessee which allows for counselors to deny services based on "sincerely held principles". Many who need licensed professional help and may be living in crisis aren't being reached. Those not in crisis, with limited support options may go untreated. Legislation such as Tennessee Bill 1840 (Senate Bill 1556) only serves to add yet another barrier to those in need of support.
Consider this scenario: You're a 19-year-old young man living in small, rural Tennessee town. You've recently come to terms with your being gay and feel very isolated in your community. You have limited access to finances and transportation and your parents are unsupportive. You realize that you need someone to speak to. You reach out to a licensed counselor in your area for help because lately you have been having thoughts of suicide. You call this counselor and let him or her know what you're struggling with and they say, "I don't believe in homosexuality so I'm afraid I can't help you."'
You can imagine the impact of those words on a young and vulnerable, depressed man. There is no hope that you can get the help that you need. There is no escape to your suffering, not even from a person whose mission is to help. You have may no other options.
Lives are at stake here. The quality of someone's life is at stake when they're reaching out to mental health services like therapy. Without ongoing support they may continue to struggle in isolation, see their health and conditions worsen and possibly even resort to suicide. This is the impact of legalizing discrimination. It should be noted that the current version of the bill prohibits counselors from denying services to someone who is actively suicidal.
Not only does 1840 violate the ethics of most professional counseling associations, it also opens up concerns of liability and complications for issues of malpractice if laws like this stand. That's not to mention that this new law would even go as far as to also bar the counselor's professional body, such as the American Counseling Association, from holding the counselor responsible for an ethics violation. Citing the discriminatory nature of this legislation, the American Counseling Association has recently decided to pull their 2017 annual conference & expo from Nashville, Tennessee and are actively seeking out bids from other locations.
You wouldn't want for a young gay man to be working with someone who doesn't "agree" with his sexuality. That's obviously not ideal for that client. However, if your options are limited and your mental health is a matter of life and death, immediate support and intervention can be critical to someone who is otherwise isolated and struggling. My fear is that legalizing these kind of efforts allows for a slippery slope in the high standard in which we should hold counselors. Mental health issues are a public epidemic and with bills like 1840 in Tennessee coming to fruition, I can only imagine how dire circumstances may become for so many who are struggling day in and day out to live healthier lives. Bills like this also further contribute to the ongoing stigma that many oppressed communities face, especially when trying to seek care.
With increased mainstream visibility of LGBTQ issues, it seems that some are dedicated to promoting legislation that not only promotes discrimination, but like Tennessee, limit care to those who truly need it. Please urge your local legislators to take mental health care seriously and make a conscious decision to make supportive care more accessible and affordable. Without our unified voices, I fear that the state of the country's mental health will only worsen and we simply can't afford that to happen.
Calling all HuffPost superfans!
Sign up for membership to become a founding member and help shape HuffPost's next chapter