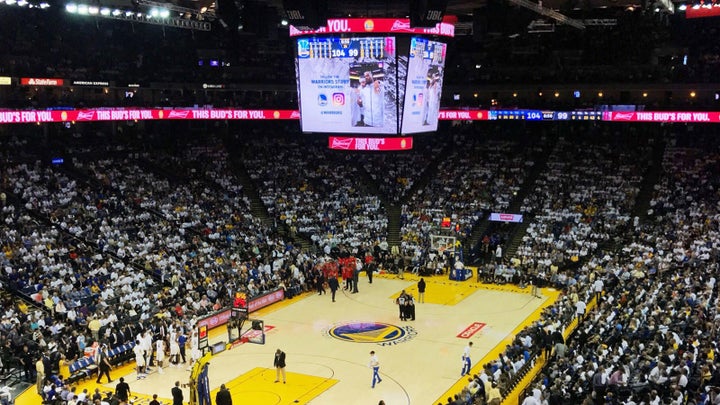 Live sports has forever connected fans around a passionate shared experience. And yet, how we engage with our favorite players, share our passion for the game, and interact with brands around sports has changed dramatically over the past 25 years.
When I was growing up in the early 90s, most of the live sports experience was centered around broadcast TV, watching the game at home with friends and family, or the few times a year we could afford it we would head down to the Kingdome and watch the Seahawks or Mariners. Sure, you could listen to the radio pre-game, watch highlights on TV and read pre-game stories, but the closest you could really connect with your favorite players was to stand in line at the stadium on game day and hope you would be selected for an autograph.
I remember being a young boy who battled with a mob to try to get NBA Star Desmond Mason's autograph at Key Arena. I got it, the coveted signature on a newspaper clipping of him leaping over Rashard Lewis to win the NBA All-Star Slam Dunk Competition that year. (Ah the good old days, when Seattle had a basketball team.)
Trends such as augmented reality (AR) and virtual reality (VR) are also reshaping the way fans interact – from VR experiences at the stadium to new apps that allow for VR group viewing similar to multiplayer video games.
Fast forward 20 years later to 2013, and I was working in marketing at T-Mobile where we hosted the first ever Tweetup as a part of MLB All-Star game in NYC with 2013 MLB Rookie of the Year Bryce Harper. Fans were beyond excited to tweet to Bryce to ask questions and engage with him in real time. Most of the fans that tweeted in that day probably never had a chance to meet Bryce in person, but they felt an incredible connection that would not have been possible before the rise of social media.
Four short years later, we're living in a time where the conversation and connection between fans, players and the teams is richer and more immediate than ever before. With live content platforms such as Facebook Live, Instagram Stories and Snapchat, fans are instantly connected to the teams and athletes they love. With one push of a button, players and teams can go live with their own content from the locker room, the gym, or even from home – giving fans a closer connection than ever to their lives on and off the field.
Today live social content across Facebook, Instagram, Snapchat and Twitter have become interwoven into the in-game experience, and sports teams and brands are seeing the conversational volume with fans go up as a result. In fact, when live social content goes up on the giant video displays in stadiums, it acts as a "trendmaker" with the crowd where instead of simply looking at their phones to check social chatter during timeouts, they are pointing their phone at the big screen and interacting with content in real time. Professional teams are actually seeing social engagement with fans increase by more than 20%, within in the hour, when live content is displayed on game days.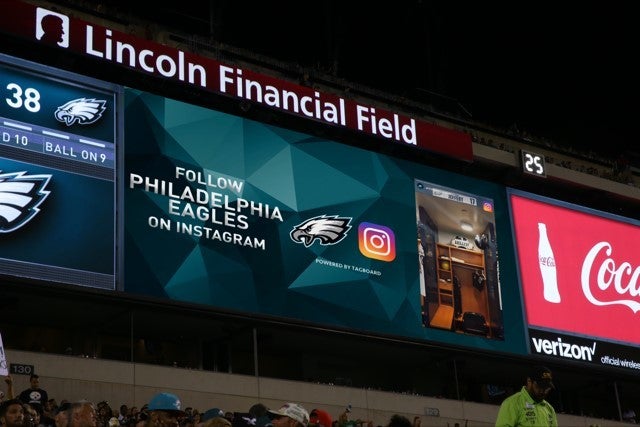 I recently had a chance to chat with Eric Long, director of production with the Philadelphia Eagles about how they're using live content during games. "Our content team puts a lot of resources into providing fans with unique experience on game day through live social content," said Long. "Showcasing that work to more than 65k people in the stadium is a great opportunity to continue to grow our audience and provide value."
The Future of Sponsorship
With live social content and displays now seeing higher engagement than other media types, new sponsorship opportunities are also emerging for brands. McDonald's recently sponsored a "Selfie" board at an Oklahoma Sooners football game, while Miller Light sponsors live social content by the Minnesota Vikings and Carolina Panthers during games.
While traditional media platforms continuing to see a negative dip in revenue growth, sponsorship of live sports content is booming. According to a recent survey, 98% of sports marketers chose "Social Media" as the number one way they feel they can fully leverage sponsorships. Sports sponsorships also increased 4.3% in 2017 – representing $16.37B of the total North American sponsorship spend.
From watching games on-demand to consuming shorter, snackable content on platforms like Snapchat, the way fans consume sports is rapidly changing. This season Facebook will live stream college sports, while also featuring NFL game recaps and highlights through a deal with the NFL. Amazon is streaming Thursday Night NFL games for Prime members, while Twitter now broadcasts college sports 24/7, along with MLB games on Friday nights.
Trends such as augmented reality (AR) and virtual reality (VR) are also reshaping the way fans interact – from VR experiences at the stadium to new apps that allow for VR group viewing similar to multiplayer video games. Wendy's just teamed up with FOX Sports to create a virtual environment where fans can watch games together; while you can't quite pass the french fries around, this should make for an exciting new trash talking venue.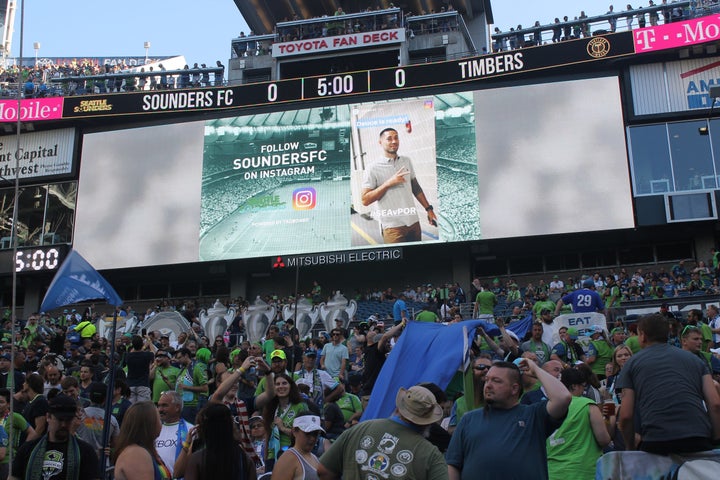 The Shift to Live Content and Storytelling
The smartest sports marketers are pivoting as fast as they can to not only sponsor on-demand and VR content, but also tap into live content and storytelling in a bigger way. During this year's Finals, the NBA produced content exclusively for Snapchat, while the NHL created a playoff beard filter to help bring fans closer to the Stanley Cup. Now imagine when you have that exclusive branded filter available, and you promote it on the jumbotron to 70,000 screaming fans who are able to simply point their phone up and engage with the content; a new level of virality is upon us.
With platforms and content strategies rapidly evolving, traditional media no longer holds the same relevance as it once did for sports fans.
As we look to the future, the way fans connect to their favorite players will continue to evolve, where the players themselves will take more ownership over their own content. Case in point, Seattle Seahawks quarterback Russell Wilson, who has the biggest following on social media among NFL players, recently launched a new app called TraceMe providing fans with an inside look into life as QB, father and husband. In addition to providing his fans with access, Wilson wanted to create a platform where any athlete or celebrity could "offer a more intimate picture of themselves — on platforms that they control". If the content is high quality enough to drive fans in that direction, the player will then have control over the media rights; hello brands, goodbye middlemen.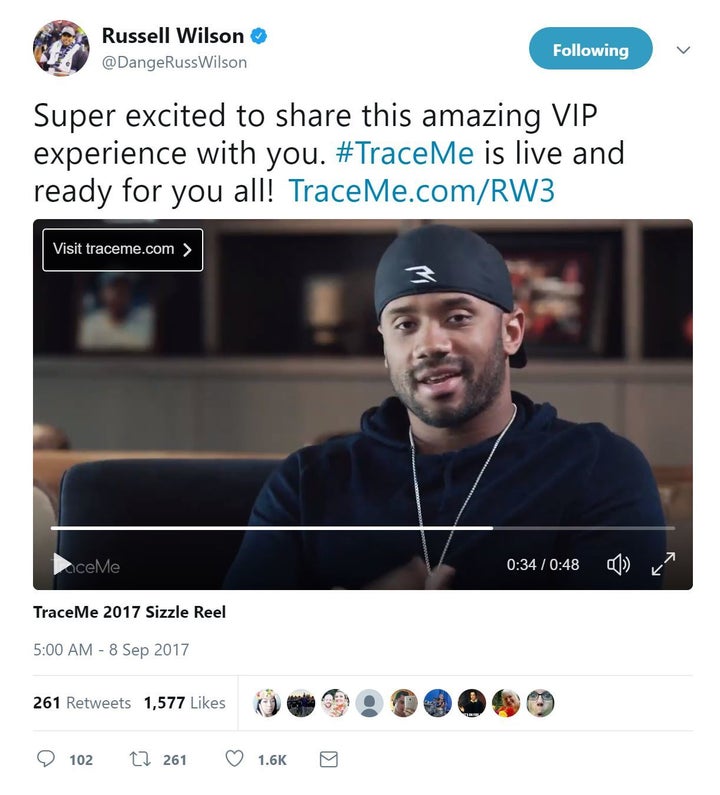 In short, we're now living in an age of the live stream. With platforms and content strategies rapidly evolving, traditional media no longer holds the same relevance as it once did for sports fans. Everyone from individual athletes and teams to brands are going live with content to bring their fans closer to the game, while creating new experiences in partnership with tech players.
It's not inconceivable that someday we'll see a sports star create a 24/7 live stream of their life a la "The Truman Show", or a VR experience where you can to pop on your headset and join them live on the field. My son's generation isn't going to understand fighting for autographs. His favorite teams and player will interact with him in a totally different way. Something we haven't even imagined yet. For fans in the future, connecting with your favorite players will no longer just be a dream.
Related
Popular in the Community