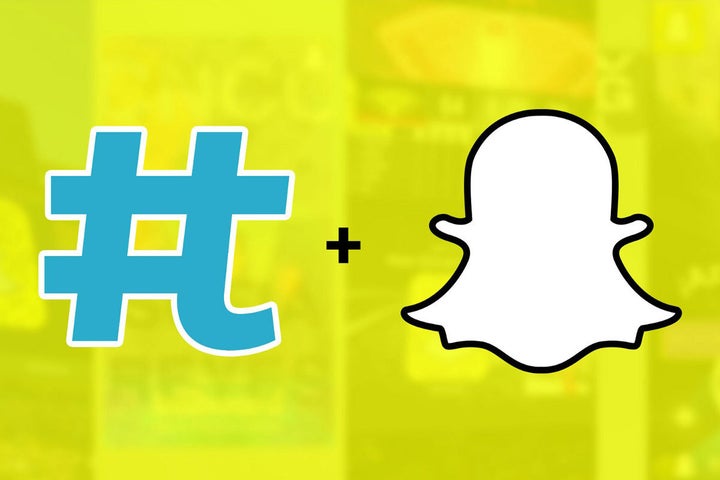 By Josh Decker, Founder & CEO, Tagboard
Social media integration across screens continues to redefine the way fans interact with sports teams, broadcast networks and brands – from live events and mobile, to web and traditional TV.
In regards to sports, giant video displays in the stadiums are no longer just highlight machines. They're also a built-in way for teams and brands to take engagement with fans to a whole new level during games. Meanwhile broadcast networks are leveraging live social content to turn TV into a two-way conversation.
Across professional sports and broadcast, Snapchat has emerged as the leading way to engage with viewers and fans. The insanely popular camera messaging app is used by some of the world's most inspiring subjects — celebrities, athletes, sports teams and influencers — to offer a personal look into their lives.
Whether it's up close encounters with influencers, behind-the-scenes content with athletes or broadcast integrations, properties and brands around the globe are building valuable connections with fans through unique content on Snapchat, and partnering with Tagboard to deliver it on a massive scale.
Since the beginning of 2016, Tagboard has worked as a technology partner with Snapchat to take Snaps beyond the app…and go where no Snap has gone before. In collaboration with Tagboard sports, entertainment, and broadcast clients, Tagboard and Snapchat are distributing Snapchat Stories across screens all over the world including TV shows, live streams, websites, and giant stadium screens, reaching billions (yes, billions) of fans with exclusive content. Snapcodes appear on every display as well, inviting viewers and fans to quickly add the account as a friend on Snapchat, which in turn gives the brand a boost in followers.
Tagboard works side-by-side with some of the largest global properties and brands including Telemundo and NBC's Golf Channel, as well as sports teams in the NFL, MLB, NBA, English Premier League (UK), Bundasliga (Germany), and Nippon Baseball League (Japan), among others. For sports teams and brands, the ability to share Snapchat content with fans — without screen limitations — has been a game changer.
Here are just some of the recent Snapchat activations around the world showcasing the broader trend:
APRIL 2016: An industry first — Snapchat content makes its way out of the app and onto the 2016 Billboard Latin Music Awards.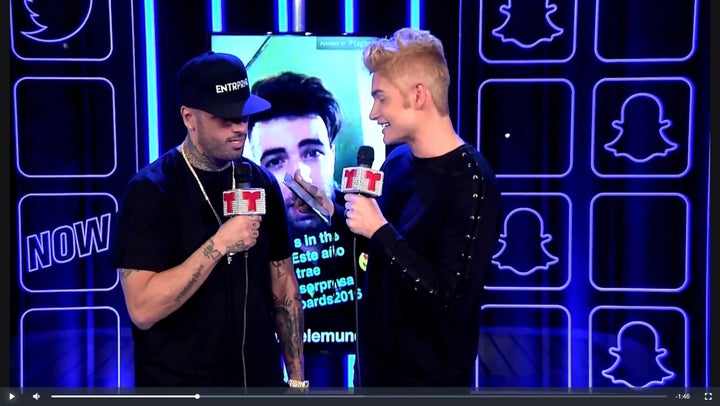 July 2016: Telemundo brings Snapchat content onto a live broadcast — a first for live broadcast — on Premios Tu Mundo 2016.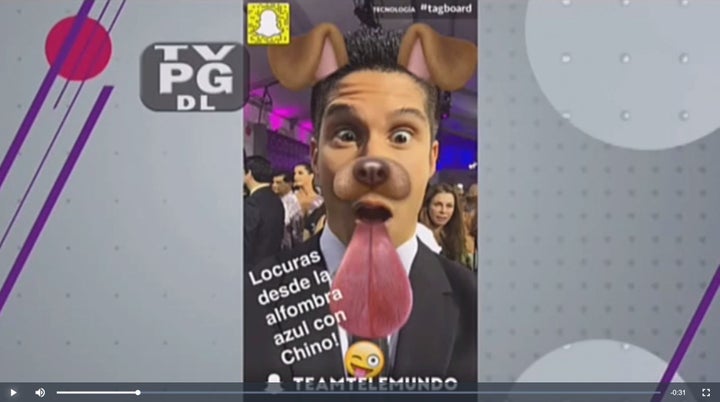 August 2016: The Seattle Mariners take home field advantage to a whole new level by becoming the first team in Major League Baseball to run Snapchat content in-stadium.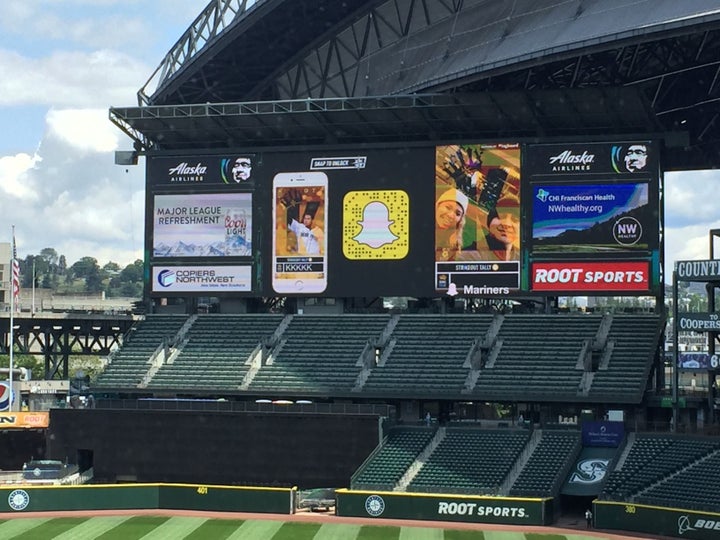 October 2016: Auburn University (among other top colleges and universities) starts running Snapchat content in-stadium during football season. As seen below, Auburn uses the largest video board in college football to rally the fans.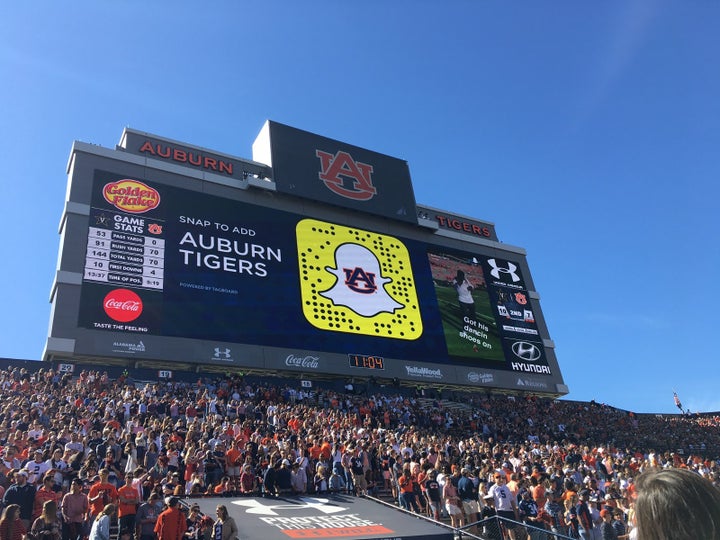 "Here at Auburn, we are always seeking new and innovative ways to tell our story in the social and digital space as well as in-venue at Jordan-Hare Stadium, so when the opportunity presented itself for us to bring our game day snapchat my story to life on the largest videoboard in college football, it was a no-brainer for us to be a part of it. The potential upside on this concept in years to come is also something that really excites us in this space with our Tagboard partnership," said Dan Heck, Director of Marketing, Auburn Athletics.
November 2016: The Minnesota Vikings become the first NFL team to run Snapchat content in-stadium.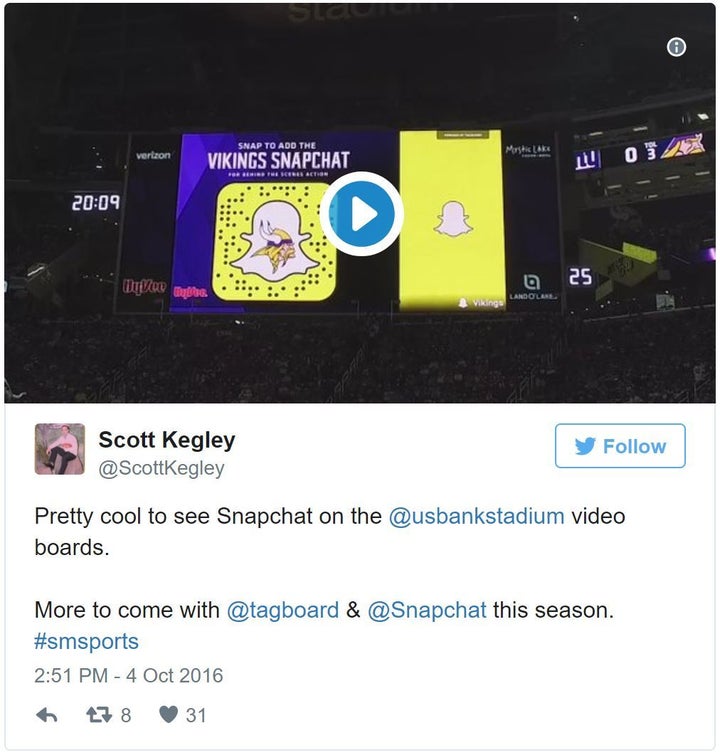 November 2016: Samurai Japan, Japan's national baseball team, launches the first Snapchat fan engagement campaign in Asia.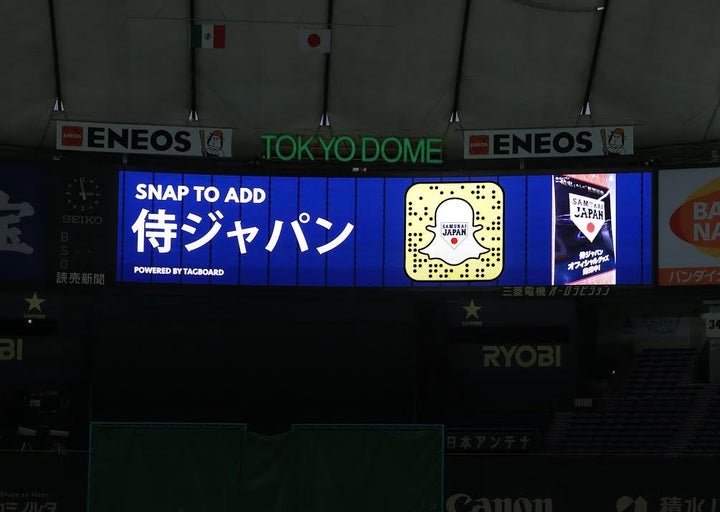 "Sports teams and athletes around the globe have used Snapchat to brings fans closer than ever before — whether it's training for a big game, celebrating a win, or just having fun with their teammates," said Ben Schwerin, Director of Partnerships, Snap Inc. "We're so excited to have one of the world's best baseball teams, Samurai Japan, on board."
December 2016: The New Orleans Pelicans become the first NBA team to run Snapchat content in-stadium. #nothingbutnet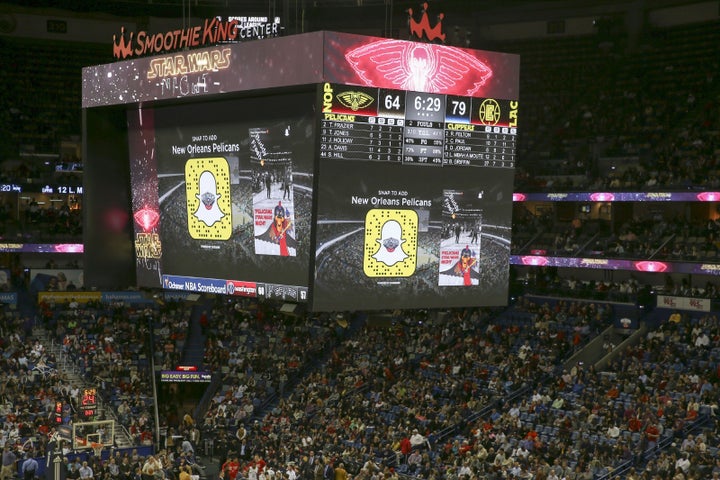 "In the first month using Tagboard's Snapchat displays for the Pelicans, we DOUBLED our Snapchat followers" said Doug Tatum, Director of Digital Media, New Orleans Pelicans.
March 2017: NBC's Golf Channel brings the first ever athlete story to broadcast on Golf Central. PGA standout Justin Thomas shares his entertaining spring break Snapchat Story (with special cameos) for live news coverage.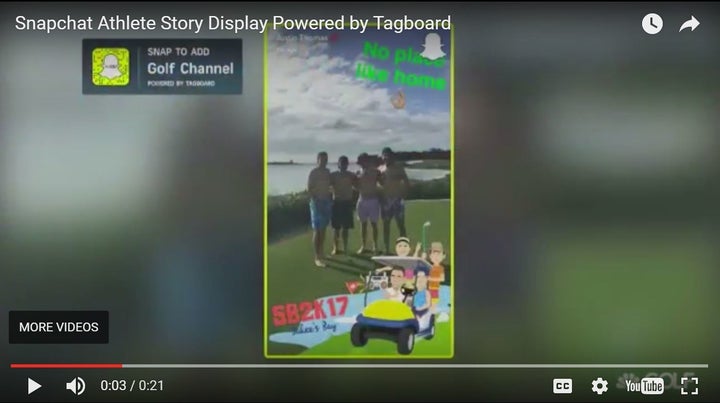 "Snapchat allows us to engage with golf fans by giving them further access into the lives of professional Tour players, as well as their favorite Golf Channel talent, in a fun, unique way on-air," said Tina Lloyd, Director of Digital Marketing and Social Media at Golf Channel.
April 2017: Capital One energizes the crowd with exclusive behind-the-scenes Snapchat content at the official Final Four kickoff concert and party, Capital One's #Jamfest.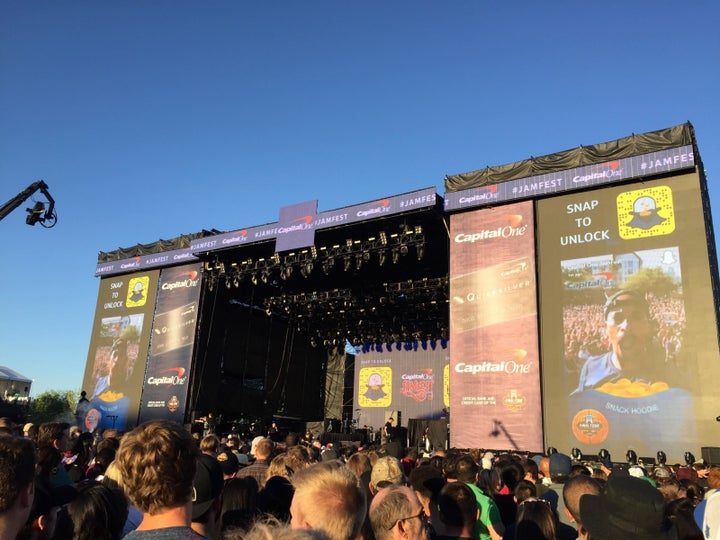 April 2017: Everton steps up to the pitch with an in-stadium Snapchat fan engagement display — a first in the English Premier League. #goalllll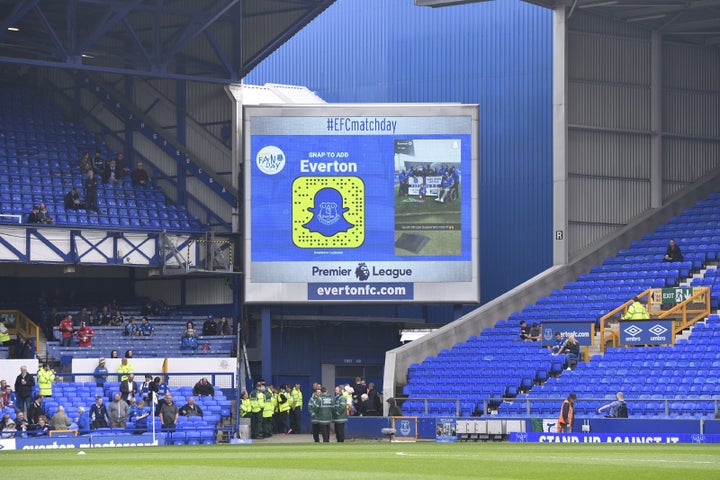 April 2017: FC Bayern Munich launches first ever team and player Snapchat content embedded to an FC website, offering up an easy way for fans to enjoy Bayern's Snaps when perusing their website.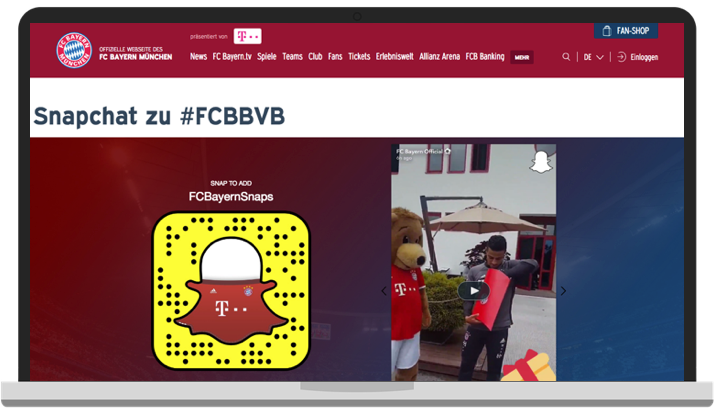 April 2017: The 2017 Billboard Latin Music Awards sizzles thanks to their live on-air Snapchat Spectacles content, taking behind-the-scenes to a new and innovative level.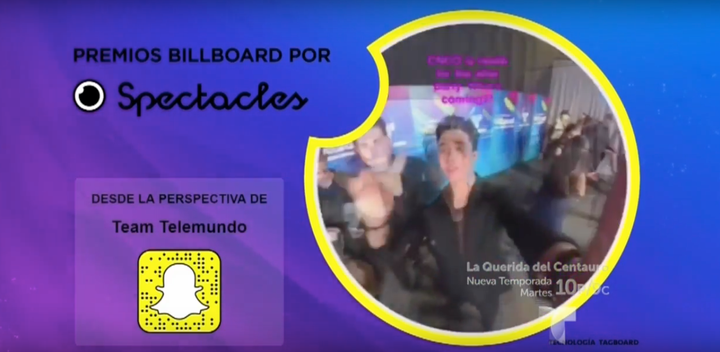 May 2017: Olympique de Marseilles becomes the first in France (Ligue 1) to run a Snapchat engagement campaign. During the match, fans watched a part of the story (produced by the club's digital team) on the giant video boards.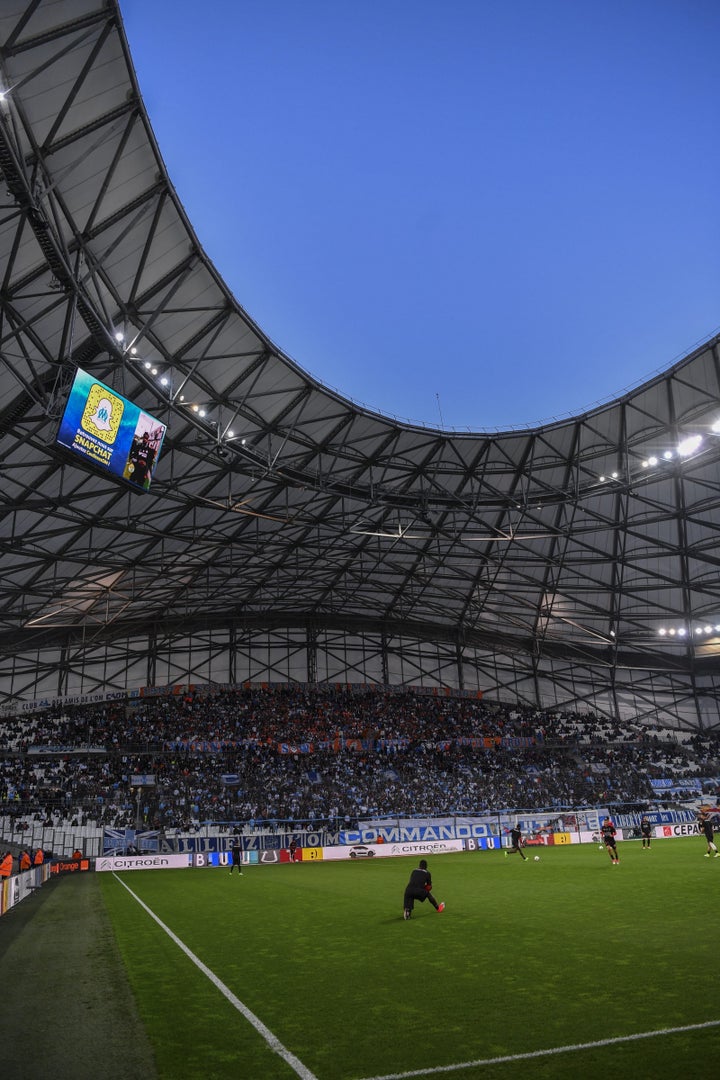 Snapchat provides an intimate sharing experience, a top reason for its popularity. And Tagboard found a way to bring that experience from the mobile screen to any screen, which in turn enhances all digital marketing strategies. By distributing Snaps in this impactful way, Tagboard gives fans coveted access to their favorite subjects like never before. So it should come as no surprise that these Snapchat campaigns have reached billions of people around the globe.
But what's even more exciting is that we're just getting started. #ohsnap
Josh Decker is the Founder and Chief Executive Officer of Tagboard, a trusted Social Media display partner for sports, entertainment, and broadcast media companies. He's also the company's lead evangelist. With a vision of a platform that would connect people and ideas from multiple social communities using hashtags, Josh's dream became a reality in 2011 when Tagboard officially launched. Josh is a lifelong entrepreneur with several ventures in the technology and automotive spaces, including QuattroWorld.com, the world's largest Audi discussion community. His passions include cars and motorsports, football, golf, and his family. Josh can be reached on Twitter @JDBT.
Related
Popular in the Community