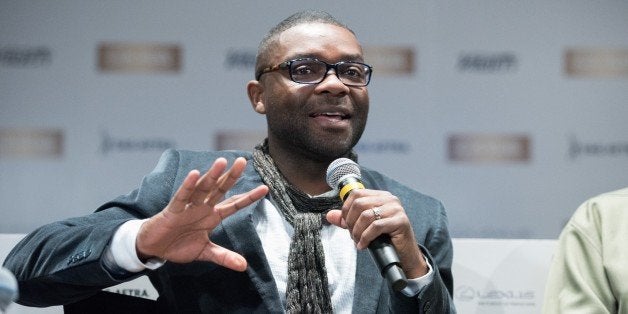 Names like David Oyelowo, Lupita Nyong'o and Chiwetel Ejiofor may be difficult to pronounce for the average American but their faces have become as familiar as any well-known Hollywood actor. Although Nigerian and Kenyan by birth, in the movies "Selma" and "Twelve Years a Slave," they project images of the quintessential American-American -- telling the history what it means to be Black in America.
The visibility of these actors is one indication of the fast-increasing population from Sub Saharan Africans in the US. For the most part, the new wave of Africans in the US remain invisible or 'blend in' with existing African American populations.
So what's the problem you ask?
There are differences worth examining among native and immigrant Black communities, differences that are not always negative. It is when we fail to make necessary distinctions where needed that we can gloss over and make false assumptions in our exuberance to affirm our oneness and "unity."
The old and new diaspora, have common heritage in Africa and a shared pigmentation where the word African is used as identity, but that is where the similarities end.
The profound history and continuing legacy of racism means that Black people in the US must first and foremost choose a racial category, ahead of ancestral lineage. The choice is simple and defined by skin color as in the US Census - it does not give room for narration but must choose Black, African American or Negro.
The average Africa-born person sees a vehement need to affirm an ancestral identity. Not doing so is tantamount to denying a deeper sense of oneself connected to several generations of a people and heritage.
The growing movement of "Black Lives Matter" has among its supports new members of the African diaspora. There are also others who remain on the periphery wondering why racial profiling and institutional racism is so deeply divisive in an age when America has a Black President.
Despite the current fast-paced information technology, the history and reality of racism in the US does not reach news media for millions in Africa. The mass US Pan Africanist solidarity movements common during the struggle against colonialism in Africa are virtually non-existent today. The US successfully promotes its brand as an open, fair and inclusive society where any person, regardless of the color of his/her skin, can be president: Obama is the living symbol of that.
For new Africans in the US, the challenges of navigating life are no different than what millions of migrants face daily: managing employment, school, housing, health care etc. What is special is the "double jeopardy" they face in being Black and immigrant, where few institutions understand the combined challenges let alone provide support and services when they are racially profiled by law enforcement and Immigration and Customs Enforcement (ICE).
The immigrants' rights movement perpetuates the narrative that the word "migrant" is synonymous with 'Spanish-speaking.' The demand to recognize the reality of diversity is largely lost on them. Or they often 'play the numbers game' insisting since nearly 60%+ immigrants in the US are Spanish-speaking, other Asian, Pacific Islander, Arab and African migrants simply need to take the lead from the dominant majority.
For African American institutions, the presence of growing number of Africans is met with mixed sense of apprehension. While the overall increase in black population is positive, the social and political tendencies of the new diaspora is less clear. There are differences worth examining in deeper dialogue; no amount of Kumbaya, let's-hold-hands-and-sing-unity can deny the need for deeper transnational conversations on race, culture and identity.
The sad truth is that new Africans are affected by the legacy of race in many of the same ways as African Americans. Whether it is health disparity or rate of incarceration, being Black and immigrant means having to face multiple oppressions -- historic and contemporary. For new diasporans from Africa, joining the Black Lives Matter movement is an absolute necessity to ensuring a better future for our children.
Actors like David Oyelowo who played the Rev. Dr. King in Selma make a difference in raising the need to bridge our histories. As I watched the movie, it occurred to me to consider what Dr. King would have made of the Nigerian man playing him. I suspect he would have chuckled with delight that the two continents of his identity -- Africa and America -- have connected in ways he would have never thought possible.
This post is part of the "Black Future Month" series produced by The Huffington Post and Black Lives Matter for Black History Month. Each day in February, this series will look at one of 28 different cultural and political issues affecting Black lives, from education to criminal-justice reform. To follow the conversation on Twitter, view #BlackFutureMonth -- and to see all the posts as part of our Black History Month coverage, read here.
REAL LIFE. REAL NEWS. REAL VOICES.
Help us tell more of the stories that matter from voices that too often remain unheard.