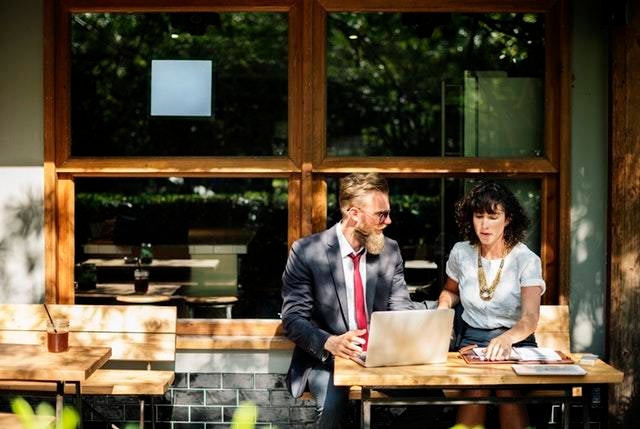 Even with LinkedIn, Alignable, FaceBook Live and the latest social media platforms, face-to-face interaction is the key for building trust. Making a personal connection with eye contact, an air kiss, bow, fist bump or handshake, and solid conversation is still the most powerful networking. By growing your network, opportunities arise, business partners appear, connections are made and trust is garnered in the local community. Here are just a few of the reasons networking is so crucial to success.
Small Business Success: Whether you are a techie, or a numbers fan, networking is the key to success for any small business. Small or upstart companies need local support, and there's no better way to get it than putting your name out there.
Raising Self-Awareness: Networking builds self awareness by allowing you to develop a verbal presentation of your values, beliefs, and professional experiences. Being able to showcase your skills in less than 30 seconds is crucial not only for forging connections, but for building your confidence as a professional.
Creating Connections: No matter what industry you're in, networking helps refine interpersonal communication skills by contacting a diverse group of professionals. Mastering the art of starting a conversation, asking engaging questions, and creating new connections is key not only for successful networking, but for all business relationships.
Keeping an Open Mind: Networking events are a great opportunity to find professional inspiration and discover new or developing industries that may be perfect for your skillset. You may encounter successful startups, innovative business ideas, or stories of success that lead you to pursue a new profession or realize long-term goals.
No matter what industry you're in, networking is always a good idea for business professionals wishing to build relationships and grow their influence. Remember all that networking has to offer the next time you restock your business cards and share them with new connections!
Sharon Schweitzer, J.D., is a cross-cultural trainer, modern manners expert, and the founder of Access to Culture (formerly Protocol & Etiquette Worldwide). In addition to her accreditation in intercultural management from the HOFSTEDE centre, she serves as a Chinese Ceremonial Dining Etiquette Specialist in the documentary series Confucius was a Foodie, on Nat Geo People. She is the resident etiquette expert on two popular lifestyle shows:ABC Tampa Bay's Morning Blend and CBS Austin's We Are Austin. She is regularly quoted by BBC Capital, Investor's Business Daily, Fortune, and the National Business Journals. Her Amazon #1 Best Selling book in International Business, Access to Asia: Your Multicultural Business Guide, now in its third printing, was named to Kirkus Reviews' Best Books of 2015. She's a winner of the British Airways International Trade Award at the 2016 Greater Austin Business Awards.
Support HuffPost
The Stakes Have Never Been Higher
Related
Popular in the Community