Don't work out in order to lose weight. Don't work out in order to fit into a certain garment, or to impress a guy or because you feel like you have to. Don't get up and move because you're ashamed of your body, or you feel like you can't live your best life until you lose that last 10 pounds. Don't get active because of guilt, or because you're acting out your anger or sadness by overworking your body.
Your body is the one thing you take with you everywhere you go on this earth. You can't escape it, and as much as you might ignore the things that it's trying to tell you, they will always catch up with you. Your body was literally designed for motion. This doesn't mean we all need to go sign up for a marathon, but it does mean that choosing to remain sedentary is ultimately a choice that is only hurting you.
Get moving because it is the single greatest thing that you can do for your well-being, physically as well as mentally. Be active because you want to thank the Universe for imbuing you with a strong, healthy body that is capable of amazing things. Probably more amazing things than you even realize...
Get moving because it will give you a reason to celebrate. Regardless of what else is going on in your world, you can focus on the fact that you get to spend another day on this earth and feel your blood coursing through your veins and your heart pumping at an elevated rate, reminding you that you're ALIVE. In the words of Pit Bull, "Every day above ground is a great day, remember that."
Get moving in one direction in order to kill inertia in another. Adopting a new fitness routine can be a way to disrupt a destructive habit that may have emerged in your life. It can be a way that you bring order to your life when things are feeling chaotic and out-of-control. The choice to get moving puts you back in the driver's seat, even if it's only for 30 minutes on the elliptical.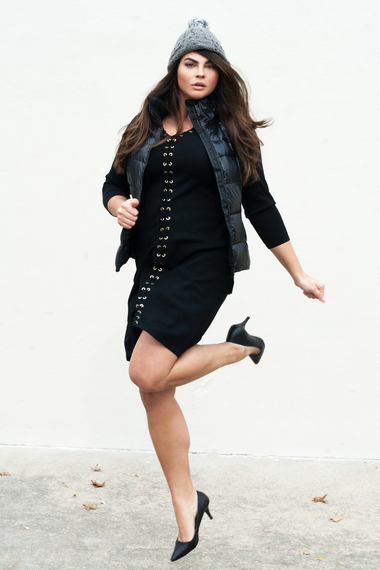 Get moving in order to RELEASE the things that bring you stress and anxiety in a healthy, productive way instead of obsessing over them. Don't push your body to extremes -- just find a dynamic, empowering way to reclaim control of your feelings when other forces are threatening to take them over and rob you of your happiness.
Get moving because it helps to inspire you and stir up new ideas. Exercise is proven to increase your brain function and increase creativity! Being active will help you see problems from a different perspective, which can lead to solutions. It will help you move through creative blocks, and it provides a space in your life to just let your mind wander and dream.
Get moving because it will make you feel elated -- like a high! And it's a way that you can induce this out-of-this-world good feeling without consuming harmful, illegal or toxic substances that alter your mind and damage your body in the long run. It's a pure rush of endorphins, gained honestly, that is only ever a few steps away.
Don't buy an overpriced gym membership. Don't sign up for classes where the instructor or the other participants make you feel small and ineffectual. Just move, in any way that you feel called to, and in any environment that makes you feel expansive and empowered. Get up and walk around the block between meetings. Pause and do 20 squats when you're taking a coffee break at your desk. Do it with a friend or do it alone.
There are a lot of reasons not to move your body -- maybe you've been injured, or you resent the expectations that other people assign to your body or you just feel too sad and overwhelmed when you think about being active to move forward. And all of that is okay, because you can start exactly where you are. Just stand up and raise your arms to the sky, if that's all you feel like you can manage today.
It's not about changing your body. It's not about pushing yourself until you throw up, or bleed or pass out. It's not about impressing anyone or gaining approval or punishing yourself. It's just a way that you can take care of and preserve the body that you were given, so that you can be around to live the life of your dreams. Don't do it for anyone but YOU!