CineKink NYC ran from March 1-6 here in New York at Anthology Film Archives. It's the only film festival I know of that programs films that could be considered unabashedly "sex-positive" or "kinky." On a single night you can catch a cute, animated short, which can be followed by a gut-wrenching documentary on the lives of sex workers. CineKink director Lisa Vandever and her team curate a vast array of films that usually make most festival directors uncomfortable. I speak from experience having had my last film rejected by almost every festival except for a brave few. CineKink welcomed me with open legs in 2015.
I didn't make it to as many screenings as I would have liked to because I usually take on too many things. I take great pains to constantly remind my readers that blogging is not journalism, but I digress.
What I have to say here is a bit more of a reflection on sex in its contemporary media environment. While I was making the documentary Back Issues: The Hustler Magazine Story, I was working with a studio that had to answer to corporate overlords. While they could see my point that's it was impossible to talk about the "dirtiest" magazine of it's time while not showing female genitalia, they knew they couldn't get it on TV that way. In the end I acquiesced to their justified prudence with the intention of distributing the film to as many outlets as possible in order to expand the audience.
Which brings me to my point about the importance of CineKink.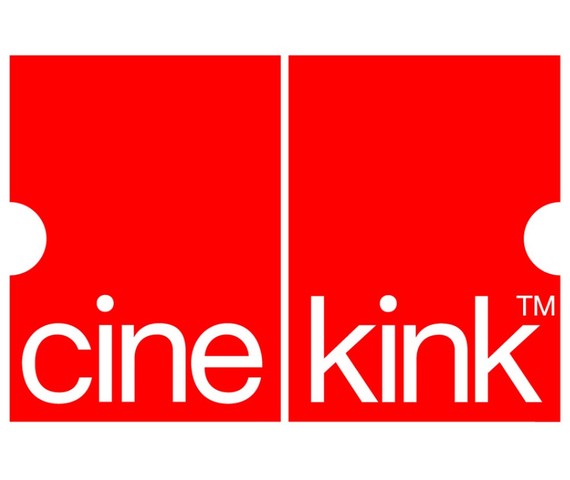 While I positively love some of the movies they show, and simultaneously dislike others, what keeps me returning to CineKink is that sex positive films have a home here. It's a platform for artists and filmmakers who need to articulate on a libidinal level regardless of the market pressures. Its strange there aren't many places for these artists to go other than "underground." I don't understand why that is. Maybe sex is something film culture needs to get over? It's necessary to mention that the Hays Code regarding decency in the movies died off over 70 years ago.
It's interesting that you see sex scenes in mainstream movies all the time, but a line of "tastefulness" is always drawn. Who creates that line? Does the market create that line? And, if so --why? Deep down most people want to fuck each other, it's just impolite to express it. Art seems like the safest place to transgress. CineKink shines a light into the corners that the mainstream market tries to darken. I've seen the crowds show up. There's an audience. If there weren't an audience -- CineKink would not have lasted a decade and a half.
Perhaps its lofty to think that CineKink is a small Darwinian step towards creating a more enlightened society that will accept consensual sex in cinema as easily as it accepts eating in restaurants.
Let's be real -- having sexual adventures and watching people fuck is exciting. I'd like to see a society aimed at liberation rather than repression. The 1960's sexual revolution wasn't a complete failure, it just didn't follow through on its promise. It took our ambivalent generation to truly not care what people do. Perhaps the next sexual revolution could be one of perpetual ambivalence towards traditional value systems. There's a time for romance and there's a time for lust. CineKink continues to blur the line by embracing and inciting desire.
*thank you Super-agent Jessy Caruana for looking at drafts.
REAL LIFE. REAL NEWS. REAL VOICES.
Help us tell more of the stories that matter from voices that too often remain unheard.