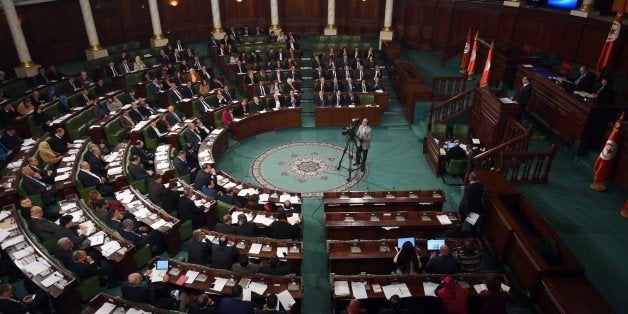 Why has the Arab spring failed? The fragility of civil societies in Arab countries has to be one of the main reasons first and foremost as this has played a major role in the democratic transitions in Eastern Europe while it has also failed to offer a viable alternative in the Arab world.
The World Bank defines civil society as being: "a non-governmental and not-for-profit organizations that have a presence in public life, expressing the interests and values of their members or others, based on ethical, cultural, political, scientific, religious or philanthropic considerations. Civil Society Organizations (CSOs) therefore refer to a wide of array of organizations: community groups, non-governmental organizations (NGOs), labor unions, indigenous groups, charitable organizations, faith-based organizations, professional associations, and foundations".
Generally, it seems that it is the society that carries the burden as well as responsibility when it comes to the failure of establishing a functioning civil society. However, many Arab leaders have actively used a systematic approach to weaken the civil society with the aim of ultimately consolidating power and controlling societies.
For example, Gamal Abdul-Naser used these exact tactics when he called for the dismantling of all Syrian political parties in order to achieve unity between Egypt and Syria. This was a move that changed the scene of Syrian politics and trajectory of its future for decades as Syrians found themselves unorganized and divided after unity collapse; this then led to instability in the country with consecutive coups d'état due to conflicts among Syrian fractions. As a result, Arab leaders managed to prevent any attempt to establish a civil society either by force or by applying restrictions on activities such as restricting funding, clearance, and applying tough laws.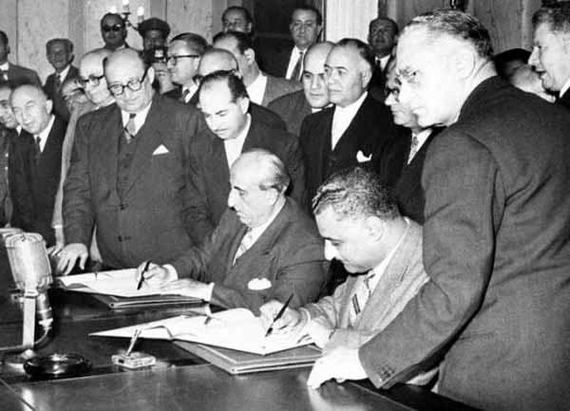 Getting the right mechanisms in place to provide counsel, support and guidance and to share best practice will no doubt be essential in building the civil society of the future. Even with the best-intentioned individuals, organizations cannot thrive without sufficient funding and support.
To achieve this, two important things are required; firstly, Arab administrations have to embrace and support a rich and vibrant civil society. Leaders should allow foreign organizations, as well as friendly governments, to help in establishing the vital pillars of a civil society. Arab leaders can no longer look at civil society as a threat. They cannot afford to do that; much of the chaos that has been caused already comes as a result of this happening in the first place. Instead, a civil society should be perceived as a partner in building great nations, as it can bring the society together to achieve growth as well as prosperity.
I have experienced the power of civil society firsthand here in the U.S. when two of my friends and I felt the need and want to help other Syrians. We started the "Syrian Youth Empowerment" initiative to help Syrian high school students continue their education in the US. Firstly, by educating them about the American educational system and secondly, by offering free TOEFL and SAT classes on the ground in Syria. The program also helped by providing customized one-to-one mentorship to help students apply to scholarships.
The dynamic civil society here in the U.S. has helped tremendously by enabling the whole country to find experienced partners, many that have worked on similar projects previously to offer logistics, training and financial support. Without this dynamic ecosystem, our program, as well as many others, would not have been able to provide bright futures for talented Syrian youths.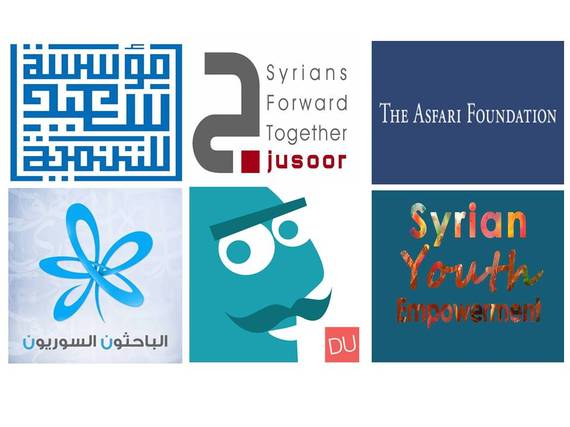 Secondly, we need developed countries to pay more attention to the situation and come up with ways to solve Arab and Middle Eastern countries' problems, not that it is their obligation but because it benefits everyone. These countries should look into funding and building those countries' economies, as a strong economy has been proven to be the single most important factor in prosperity and peace. Then, and only then, can a strong civil society flourish with the power to mobilize people to participate in rebuilding countries. Undoubtedly, rebuilding efforts should be coupled with a strong economic appeal which will bring international companies, factories, expats, immigrants and refugees back to these countries.
An equivalent of the Marshall Plan is essential in order to rebuild the Middle East, cleanse it from terrorism, modernize industries, build its human capital, develop resilient economies and give the region hope of a better future and the world hope of perpetual peace. A balanced world order where even developing countries are economically empowered has historically proven to be the only guarantee for peace and prosperity. The collective benefits of rebuilding damaged countries like Syria, Libya and Iraq are significantly higher than its dollar cost.
As youth, we need to embrace universal values of equality, justice, education, free markets, and democracy by encouraging and enabling ourselves and our people to play a proactive role in societies through volunteering, teaching, philosophizing, writing, activism, and philanthropy; ultimately, anything that will benefit the society as a whole should be encouraged. Rebuilding our countries is not just our only bet for the future; it is our responsibility and our duty.
REAL LIFE. REAL NEWS. REAL VOICES.
Help us tell more of the stories that matter from voices that too often remain unheard.