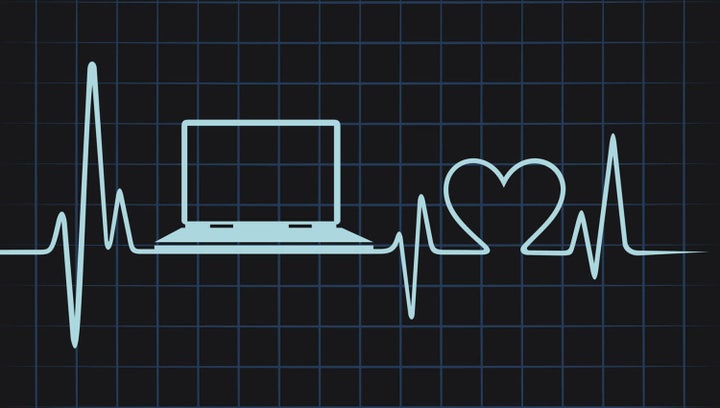 I've covered the growing importance of genomic data in healthcare extensively in the past year. One of the best examples is the partnership between the UK Biobank and the European Genome–phenome Archive (EGA), which is itself a joint resource developed by EMBL-EBI and the Centre for Genomic Regulation (CRG).
The partnership will see the data from all 500,000 participants in UK Biobank distributed via the EGA resource. Biobank participants provided blood, urine and saliva samples for future analysis – including genetic – and gave detailed information about themselves. They also agreed to allow UK Biobank to integrate information from their electronic health records.
Or you've got the the 100,000 Israeli Genome Project, which aims to underpin the introduction of personalized medicine into Israel. The project is partnering with data analytics startup Genoox to help analyze the genetic data captured and provide actionable insights to hospitals, clinical labs and researchers throughout Israel.
It's the first genomic database in Israel, but is part of a growing number of customers for Genoox, who recently secured $6 million in extra funding to support their expansion into the United States.
"Deep data analytics has the capacity to impact so many fields, and medicine is certainly included, but there seems to be a gap in innovation between the scientific developments surrounding genetics and the speed at which advancements are being made to make genetic sequencing accessible to treating clinicians," the company say. "With Genoox, our mission is to close this gap by making genetic sequencing more accessible for the masses."
As healthcare becomes more and more data intensive, it will be crucial that the governance of our health data is robust and transparent. It's a state that we are not at yet.
A recent paper published in PLOS Biology by a pair of health law researchers from the University of Alberta argues that the whole industry lacks basic legal and ethical principles at the moment around consent, with this only likely to intensify as more genomic data is generated.
With projects such as the UK Biobank, researchers can embark upon projects with hundreds of thousands of participants. Issues around the ownership of those samples, and the consent given by participants around their use persist however. The authors contend that we need real policy movement in the area to cover these concerns, especially as industry is getting increasingly involved.
"The international research community has built a massive and diverse research infrastructure on a foundation that has the potential to collapse, in bits or altogether. This issue would benefit from more explicit recognition of the vast disconnect between the current practices and the realities of the law, research ethics and public perceptions," they say.
It's a topic that was touched upon heavily in a recent paper from Professor Dame Sally Davies into the current state of genomic service provision in NHS England.
The report examines the potential for genomics to significantly improve the health of the nation. It provides clear evidence of its potential in areas such as screening, disease diagnoses and personalized prevention services.
The paper goes on to highlight some serious shortfalls in areas such as infrastructure, public engagement, organization of research and the provision of services, before providing clear recommendations on how each of these gaps can be addressed and access to genomic services widened.
It's a feeling shared across the industry, with a recent study by security company VMware highlighting the challenges around strong data governance.
"As the NHS becomes increasingly data-driven, the threat to the security of that data is only going to increase. Already, we are seeing instances of patient data being compromised as a result of cyber criminals, to the point that almost two thirds (66%) of 2,000 UK adults, recently polled for a survey commissioned by VMware, admitted concern about the NHS' ability to protect their personal data from a successful cyber attack. The future of healthcare relies on access to patient data through many apps, on any electronic device with data held in different locations, so if the industry cannot demonstrate that it is putting in place every measure to protect it then it could risk losing the confidence of the public and NHS practitioners. With 34% of those surveyed saying they would be happier sharing their data if they knew how it would be used, transparency is key." Tim Hearn, Director, UK Government and Public Services, VMware, told me recently.
It's clear that this is an area undergoing some pretty rapid changes, and as such will be one that demands attention in the coming years.
Related
Popular in the Community