"Without web storage, the advancement of web technology would be obsolete. When we develop smart applications for our clients, we rely on web storage to secure key data that keep our apps operating quickly and seamlessly." Dr. Jeff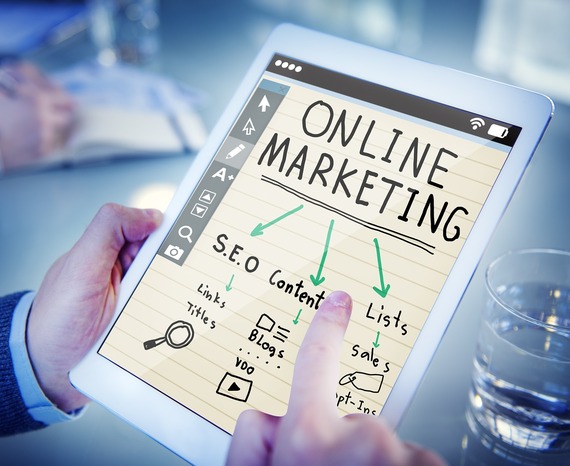 In a world fueled by consumerism and impulse buying, there is a growing need for storage services. All across the world, companies involved in storage are competing against each other.
With so many storage companies around, it is difficult to choose the right company. This is a major concern for all the digital storage companies.
If you are the owner of a storage company and you need help in becoming more recognized to gain clients, then finding an agency that offers digital marketing solutions is what you need.
By doing this, you make it much easier for your business to move ahead of the competition.
Why You Should Apply Digital Marketing Solutions to Your Storage Company
These are some of the proven results of digital marketing solutions:
#1. Get Listed on Search Engines

With a good combination of search engine optimization (SEO), pay per click (PPC) and map listings, a good digital marketing solution will help you rank on the top pages of local searches for relevant keywords such as "storage companies" in your preferred area.
#2. Increase in Target Prospects/Clients
A good digital marketing solution will help drive targeted visitors to your storage website which equals to more profit for you.
#3. Accurately Measure Return on Investments (ROI)

Digital marketing solution also helps you to accurately measure and monitor your marketing budget thereby reducing bad decisions from your part.
Hiring a self-storage marketing agency also means hiring a team you can trust and work with. It will take a bit of time and messing around to find out if they are quite the right pick for you, but look out for their mannerisms and how enthusiastic they are about offering solutions.
The main thing that you need to look out for is having an agency who understands your local SEO terms. Your goal is to have access to major keywords and search terms as this will help grow your business in the most natural way which is effective in the long term.
A good digital marketing agency should be able to give you access to a range of ideas developed around your business needs.
They should be able to give clear examples within and outside your business that makes selecting their team the best option for you. But if they can't do this, you should keep looking.
When you hire the best digital marketing agency for your storage company, you will experience the following:
#1. Fast and track able results

You will save productive time with proven processes that will be beneficial to your overall success. The agency already knows what will work and you will get to benefit from years of practical experience.
By working with a digital marketing agency, you also make sure that your business can hit business targets. This include ranking on the first pages of search engines, having detailed profiles across the web space etc.
Your business will experience considerable gains since you have the marketing knowledge of an expert on-hand to assist.
#3. Custom practical approach to your business

This means that you will get a proven solution that is tailored for your storage business success because they understand the intricate nature of your business. Your digital agency will produce effective contents, images and relevant links for your business.
This will improve your ranking on the first pages of search engines and provide you with detailed profiles across the web space etc.
Calling all HuffPost superfans!
Sign up for membership to become a founding member and help shape HuffPost's next chapter