In the past 20 years, the international community has made great strides towards the long-term goal of reaching gender parity. To name just a few achievements, girls now enroll in primary school at almost the same rate as boys, and we are close to achieving universal ratification of the UN Convention on the Elimination of All Forms of Discrimination against Women (CEDAW). This is a result of great efforts to push the issue up the agenda at both a national and international level. Nevertheless, in spite of these gains, we still live in a world where women constitute two-thirds of the world's illiterate adults and 65% of its poorest people. This shows just how far we still need to go.
Getting there takes champions - leaders who aren't afraid to challenge the status quo. While UN goodwill ambassador Emma Watson's HeForShe campaign and United States First Lady Michelle Obama's United States of Women Summit are inspirational examples of thought leadership in this space, the conversation on gender issues remains disproportionately led by women. It is too rarely argued that men, by being a large part of the problem, can also form a significant segment of the solution.
Canadian Prime Minister Justin Trudeau is the shining example of a contemporary male political leader who has demonstrated practical leadership on this issue. Upon his election, Trudeau appointed Canada's first gender equal cabinet, famously justifying this decision with the comment "because it's 2015" as well as championing the identification of men as feminists. As things stand, the level of Trudeau's policies are largely anomalous compared to his fellow male leaders.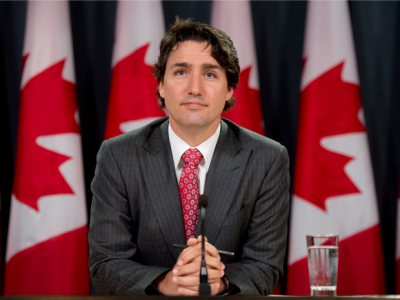 Photo: Prime Minister of Canada Justin Trudeau. The Canadian Press/Adrian Wyld
But much of the work must happen outside of the halls of political power. According to entrepreneur turned philanthropist Yann Borgstedt, lack of engagement by men on women's empowerment is often because they view parity as a threat to the status quo. He is the founder of the Womanity Foundation, an organisation which seeks to empower girls and women in developing countries to shape their future and accelerate progress within their communities.
For Borgstedt, the key to success is to encourage men and women to be equal partners, with a shared ambition to improve their societies.
This can be done by communicating the socio-economic merits of bridging the gender gap.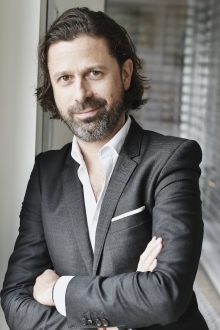 Photo: Yann Borgstedt, Founder of The Womanity Foundation.
The evidence is overwhelming. A recent OECD study found that closing the labour force gap would lead to average GDP gains of 12% by 2030 in member countries, including 10% in the United States and 20% in Japan. In the developing world, research from the UN Food and Agriculture Organization (FAO) shows that if women farmers had the same access to resources as men, the number of hungry people in the world could be reduced by up to 150 million. This illustrates how gender equality should not be advocated as just a right, but a necessary condition for the socio-economic advancement of communities worldwide. A goal which men and women should take an equal share in achieving. By encouraging men to take an equal part in the mission to achieve gender parity, this will not only result in enhanced opportunities for women, but shared social, economic and political prosperity across the globe.
REAL LIFE. REAL NEWS. REAL VOICES.
Help us tell more of the stories that matter from voices that too often remain unheard.