What does 'ethical marketing' sound like to you? Does it sound more like a buzz word than a real promotional strategy? Maybe you rolled your eyes at the thought of barefooted advertising guys talking about 'corporate social responsibility'. However, if you're looking for a clear way to differentiate your brand and establish a clear strategic advantage for your product offerings online, CSR might be for you.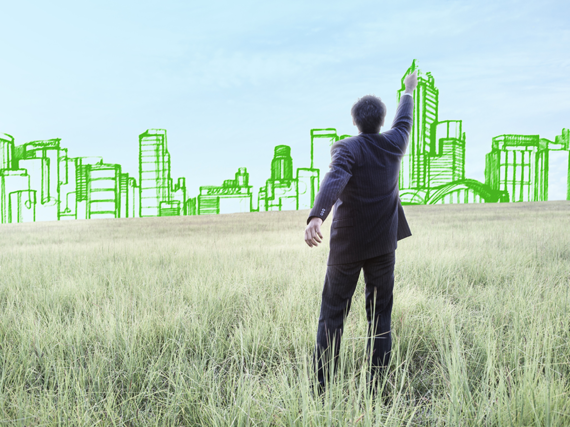 Image Credit: www.europeanceo.com
Is Ethical Marketing the Path to Profit?
Business is often flippant about ethics, Corporate Social Responsibility. From our first taste of business at college, ethical practice is generally the last lecture in every semester. At work, it's in the hand-out nobody reads at training. You can see Ted talks by well-meaning, long haired academics online. Can selling ethical products really grow your brand online?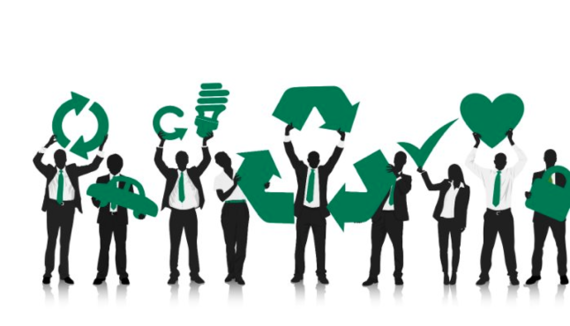 Image Credit: www.linkedin.com
Online, branding is king. When buyers are in the information search stage of the buying funnel, they're going to start with their old favorites. A lot of the time their browser will autofill and send them right towards a major B2C e-commerce giant. Which is why differentiation and establishing a clear position is essential. But you don't need me to tell you that.
What catches people eye on the internet is a clearly differentiated position. A great way to do this for e-commerce channels is to take a real market trend and offer your own spin on it.
Ethical consumerism, the idea that we can purchase our way to a better version of ourselves, is nothing new. Since major shoe manufacturers fell afoul in the 1990s for sweatshop labor, having an ethical marketing and distribution chain has become more than a value proposition. People identify emotionally, politically and personally with ethically sourced products.
Why Should You Go Ethical?
One of the most important aspects of the e-commerce business mix is the product. Regardless of how effective your distribution chain is, how dynamic your promotional strategy or how innovative your pricing mechanism may be, if your product quality isn't standardized, it will damage your brand.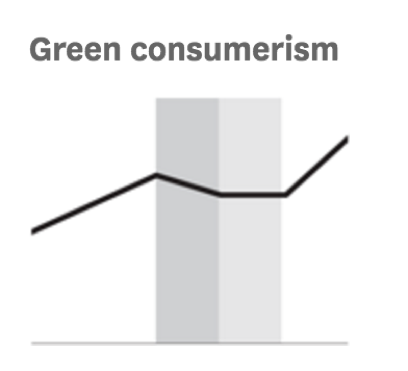 One of the easiest ways to ensure product quality and consistency for your customers is to establish an ethical source of products and materials.
Create an Identity Your Customers can Connect to
How does ethical practice make you more effective? Won't ethical sourcing just add costs? Not necessarily.
As the market becomes increasingly competitive, it's essential that you can break the market down into segments that you know will be receptive to your product offerings. A fantastic thing about organic foods, non-GMO farming, and animal-friendly products is they have a loyal fan base. A fantastic example of how an e-commerce site can embrace ethical and sustainable products as part of their brand identity is 100% PURE. With a consistent commitment to providing their customers with ethical, healthy products, they have been able to develop a real connection with their customer base. This can be seen across the internet, whether it's on Facebook Groups, subreddits or online forums, people are passionately talking about ways to buy better.
Several studies how demonstrated how customers identify with companies that they think reflect their views. So developing a brand based around ethical, sustainable products is a great way to capture market share.
The hardest thing for a marketer can be to find a clear group of people willing to buy your product. However, increasing willingness to pay for ethical products can allow you to charge a price premium for your line of products. Just ensure that you're legitimate.
The Interest is Already Out There
But doesn't this cost money? Does the cost of charity, redirecting supply chains and advertising your ethical practices destroy more value than they create? Not necessarily.
The ALS ice bucket challenge raised $115 Million dollars. Not everybody can create a viral campaign, but it shows that people are more than willing to give to a cause that makes them feel good. If you can harness the power of altruism, then your customer outreach will see real benefits.
An Ethical Brand is a Strong Brand
While e-commerce can cut out a clear slice of the online market with ethical produce, a B2B business can get huge value from embracing ethical business. As the charity sector become increasingly cluttered, promotion is key. An innovative approach to business in the internet age is developing your brand with strategic partnerships. The effect of ethical partnerships is powerful. Aligning your corporate mission with philanthropic causes can add real value to your brand. Many agencies are understanding that they need to offer more than a slick image with their product. Offering pro bono work for charities offers a great way for agencies and even start-ups to give back and also improve their image. Many marketing organizations are understanding the value of working with charities, NGO's and other non-profits. I was talking to the head of Leafcutter about their work with a range of ethical organizations. In many cases, clients they work with have heard about the charities they work with and find that it gives real value to their sales pitch and gives their brand significant brand equity. When working with other companies that have an emphasis on ethical practice, having an experience in the field goes a long way.
For many businesses, particularly in the B2B space, employees and people represent your most important resource. Companies that encouraged ethical business and workplace volunteering have had incredible effects on their organizational culture. Deloitte released a report that showed that employee was twice as likely to view their employer positively if the organization embraced ethical products and practice into their brand.
Ultimately, the benefits of being an ethical company go beyond warm and fuzzy feelings. The benefit of giving back to the world is a fantastic goal and sustainable business is increasingly important. However, the impact on your company's bottom line through dynamic branding, improved customer outreach and improved relationships with your employees will make huge improvements for you and your company.
Related