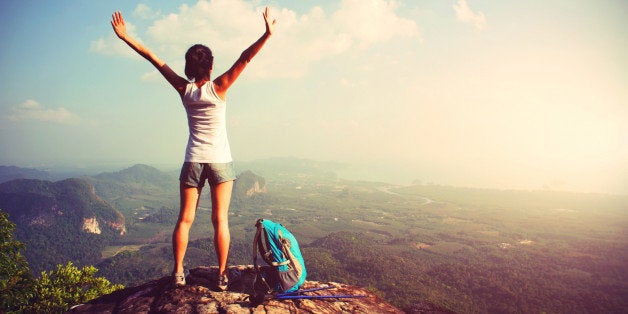 Follow your heart, Darling.
It has been a long time since I have had to gently remind myself of this sentiment, to remember to follow my heart and to not take the much easier and all too often path that many in our society take.. The safe and easy route of what was already carefully planned.
You see, I have always been a dreamer, one who will drop anything and follow what I believe to be true, or, for that matter, to follow what my heart whispers softly in moments of pure impulsive whims.
I live for spontaneous and unconstrained romance and adventures of life.

"It's not always easy, I don't always win. Sometimes I get my heart broken, or at least wounded in the process. Sometimes I walk away with a bruised ego or a twinge of insecurity lurking in the distance when the path doesn't quite work out, but I'm committed to doing it anyways."
I have seen others do it too, seen the passion in their eyes that shine with hope for the unknown. I have seen romance and adventure come out of nowhere. I have seen spontaneity at its finest and have recognized when impetuous actions turn into lifelong desires.
I wholeheartedly believe in this mentality and those who courageously possess it.
So, that said, recently I have had to gently remind myself of the absolute certainty I have that the advantages of this trait far outweigh the feelings of weakness that follow. Remind myself of the beautiful humans that lead the charge in their commitment to living their life this way.
The ability to be unconcealed and to be able to live into the moments that present themselves without too much forethought as to the broken heart, bruised pride or misstep that may be lurking just around the corner, is rare.
Sure, it's true, it's safer to never put ourselves out there. To endlessly take the safe route that we have planned out in order to knowingly replace the inevitable feelings of uncertainty with the secure feeling of comfort.
That safe route will no doubt be there, holding true to what we expect it to be. We will more than likely have a nice trip full of what we expect it to hold, straight and to the point of what we thought we wanted.
What if this seemingly perilous path of following our heart will in actuality lead us to a path that we never even knew existed...

"A path full of so much wonder and so much passion that it will leave us breathless with love and a fire burning deep within our soul. A path that will make us stronger and more fulfilled than we ever could have imagined we would be when we were carefully deciding what we wanted for our next chapter."
As the saying goes.. life happens when we are busy making plans.
Our paths are full of unexpected twists and detours that are begging for our footsteps. Of course, it may get rocky and we may fall down. But, as we all know, we get back up, brush off our knees, and we make it to the top of the mountain where the vantage point is much brighter than the ones below.
So, as I have recently had to gently remind myself to not take the safe route, and as I have once again felt that twinge of heartache that inevitably comes with the beautiful trait of transparency and vulnerability, I am once again on fire for the moments that knock me down.
I remember what it feels like to come out on the other side, stronger because I put my full heart into the game.
At the beginning and at the end of my journey, I choose passion. I choose unknown paths that were not there when I carefully put thought into what I wanted next in my life.
I am thankful for my bruised knees and passionate heart.
So, if you are like me and need a gentle reminder as to why you continue to put yourself out there, why you have a heart of a dreamer and a soul that lives for adventure of the unknown even when you sometimes get hurt, I hope these words will be your relic when you need them.
It's a crazy life, I'm all in.