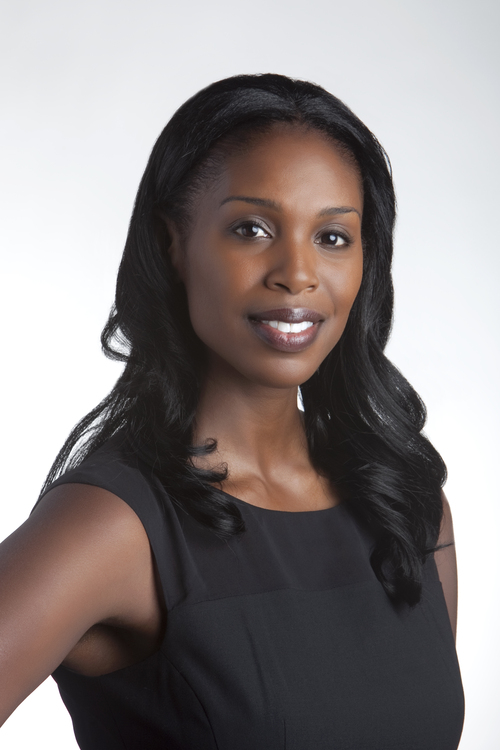 By Ebony Frelix, salesforce.com

There aren't enough words in the dictionary to describe the significance of giving back. Even the most simple acts of benevolence -- the ones we think of as "random acts of kindness" or "no big deal" -- are actually incredibly important. Volunteering in all shapes and forms strengthens our communities, brings people together and provides us with valuable experience and insight. And selfishly, when I give my time and energy to others, I just feel better -- about myself and my community.
I have to admit that I didn't start volunteering purely to help others. Initially, volunteering was a way for me to gain career experience, develop new skills and build my resume -- and that's all fine. But once I got going, (my first "job" was as a volunteer for the San Francisco Recreation and Parks Department) philanthropy began to mean much more to me. Some of my most memorable, rewarding and character-building experiences came from volunteering. I loved it. But I never imagined I could build my career around it.
Five years ago, I took a position in the IT department at salesforce.com, and everything changed. This is a company that lives and breathes giving back -- it's in our DNA. The salesforce.com Foundation is based on a simple idea: leverage 1% of the company's technology, people and resources to improve communities around the world. We call this integrated philanthropic approach the 1/1/1 model, and it means that employees are able to spend six paid days every year volunteering (we call it VTO -- Volunteer Time Off). Even better? Every employee that reaches six days is granted a "Champion" grant of $1,000 to give to a non-profit of their choice. Plus, the Foundation also matches any donation funds up to $5,000 for each employee. Needless to say, volunteering is a huge part of our workplace culture.
I immediately embraced my new job, my new company and my new volunteering opportunities. Everywhere I looked, my coworkers were enriching themselves and their communities by giving back. Whether it was an office food drive, a race for charity or a trip to Nicaragua to build schools, philanthropy was just as natural in the workplace as powering up our laptops. I began to notice that employees who volunteer are happier, healthier and more invested in their work. Giving back as a team connects us to each other and to our company and makes us look forward to coming into work in the morning.
I started in an IT position, and almost immediately was tasked with managing a small team of interns from the non-profit Year Up. The experience of working hands-on with such inspiring young adults and helping them learn the skills they need to succeed in the corporate world was more than just a feel-good experience... it went much deeper. And it ended up leading to my new role at the salesforce.com Foundation, where I am responsible for our volunteer programs in North America and Latin America. It's a huge challenge, a big responsibility and a path I am so proud to be on.
It never occurred to me that I could merge my passion for volunteering with my corporate job -- and for that I'm very grateful. But you don't have to work at a philanthropic company or a non-profit to be able to make a difference in your own way. Whether it's a few hours after work or one day on the weekends, I encourage everyone to discover the joys of giving back and see firsthand how it impacts your personal and professional life for the better. And at the risk of sounding corny... if we all just give back even a little bit, imagine what an awesome place this world could be, how much fulfillment we'd get, and how much happier we would be on Monday mornings!
Ebony Frelix

Frelix is the Vice President of Programs at the salesforce.com Foundation where she manages the Foundation's programs and grants to advance the Foundation's 1-1-1 integrated philanthropy model. At the salesforce.com Foundation, Ebony and her team are responsible for engaging more than 14,000 employees in community service opportunities and administering millions of dollars in grants to improve communities around the world. Prior to joining the salesforce.com Foundation in April 2014, Ebony spent more than four years working for salesforce.com in various leadership positions in the technology division.
salesforce.com is the world's largest provider of cloud-based customer relationship management (CRM) software. Industries and companies of all sizes can connect with their customers using our mobile, social, and cloud technology to sell, service, market, and succeed like never before. We also put aside 1% of our equity, 1% of our employees' time, and 1% of our product, and formed the salesforce.com Foundation which has become a philanthropic model for other businesses to follow.
Related
Popular in the Community