"I think great artists and great engineers are similar, in that they both have a desire to express themselves. In fact some of the best people working on the original Mac were poets and musicians on the side." — Steve Jobs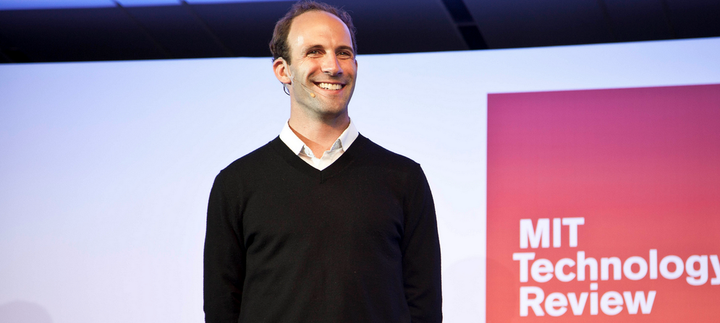 Scott Hartley is a venture capitalist and author of THE FUZZY AND THE TECHIE, a Financial Times business book of the month, and finalist for the Financial Times and McKinsey & Company's Bracken Bower Prize for an author under 35. He has served as a Presidential Innovation Fellow at the White House, a Partner at Mohr Davidow Ventures (MDV), and a Venture Partner at Metamorphic Ventures. Prior to venture capital, Scott worked at Google, Facebook, and Harvard's Berkman Center for Internet & Society. He has been a contributing author at MIT Press, and has written for publications such as the Financial Times, Forbes, and Foreign Policy, and been featured in Harvard Business Review and The Wall Street Journal. He holds three degrees from Stanford and Columbia, has finished six marathon and Ironman 70.3 triathlons.
Hartley first heard the terms "Fuzzy" and "Techie" while studying political science at Stanford University. At Stanford, if you majored in the humanities or social sciences, you were a Fuzzy. If you majored in the computer sciences, you were a Techie. According to Hartley, this informal division has mistakenly created a business mindset and believes Techies are the real drivers of innovation. Hartley believes that the Fuzzies, not the Techies, are the key talent responsible for creating the most successful new business ideas. "The Fuzzies will develop ethics in artificial intelligence, question bias in algorithms and data and will bring contextual understanding to code," said Hartley.
"My realization though was that these "Fuzzies" behind the curtain were often overlooked. Often times they were the ones with context to which code was applied. They saw pain points, the heart attacks rather than the headaches, in a market. They identified "why" a solution was needed, and they worked with a Techie who knew "how" to build it." — Scott Hartley
Here are some of the Fuzzies referenced in Hartley's book:
Facebook – COO Sheryl Sandberg studied economics
YouTube – CEO Susan Wojcicki studied History Literature at Harvard
Salesforce – Co-Founder Parker Harris studied English at Middlebury
Alibab — founder Jack Ma was an English teacher
Snapchat – Former COO Emily White studied Fine and Studio Arts at Vanderbilt
PayPal – Co-Founder Peter Thiel studied Philosophy and Law
LinkedIn – Founder Reid Hoffman studied Philosophy at Oxford
Hewlett Packard – Former CEO Carly Fiorina studied Medieval History
Pinterest – Founder Ben Silbermann studied Political Science at Yale
Thumbtack – Co-Founder Jonathan Swanson studied Political Science
Slack – Founder Stewart Butterfield studied Philosophy undergrad and grad
Palantir – CEO Alex Karp has a PhD in Neoclassical Social Theory
Katelyn Gleason – theater major from Stony Brook University, CEO of Eligible Health, went through Y-Combinator and raised over $25 million from investors
Jessica Carbino – PhD sociologist from UCLA, in-house social scientist at Tinder, studying what makes us swipe left and right based off characteristics of photos
"Studies show that there is a skills gap on the order of a million jobs, and we need more people with STEM skills. But what I'm also arguing is that to focus so narrowly on vocational application we lose sight of the needs for passion, complex thinking, and creativity. These are the truly durable skills, not whether you can code in Ruby this year or Go next year. Tech is moving literally at the speed of light, so how do you prepare? Our education system should focus on helping kids find passion and learn to love learning, because the system as a whole will never keep pace with the needs of industry." — Scott Hartley
A global study found that adoption of artificial intelligence will create several new job categories requiring very important skills that may surprise most. These new jobs fall into three categories:
Trainers - human workers are tasked with teaching AI systems on how they should perform. A possible job title would be "empathy trainers".
Explainers - human workers bridging the gap between technologist and business leaders. New title example would be an algorithm forensics analysts.
Sustainers - human workers help ensure that AI systems are operating as designed. New title would include AI compliance managers.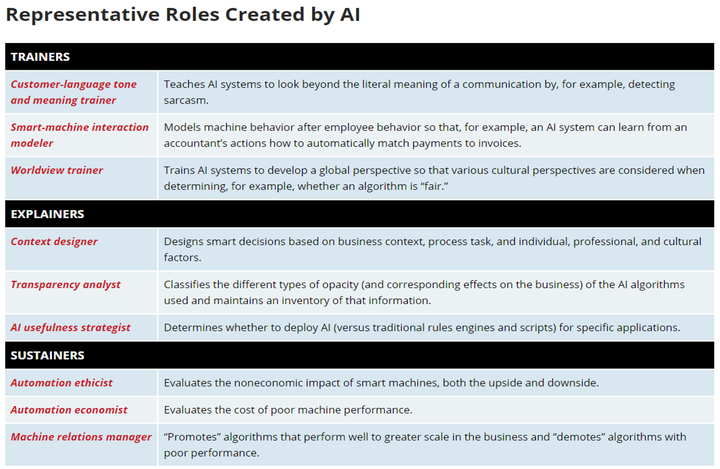 In the short-run, there's going to be more intelligence automation (IA) than true artificial intelligence (AI). Our jobs are comprised of many tasks. Those tasks that are routine, or repeatable, can be scripted, and better done by a machine. Those tasks that are non-routine, or highly variable, or require creativity or empathy, will be human-led. Those tasks require complex problem solving and flexibility, and the way we prepare for those tasks is through broad-based Liberal Arts education with an emphasis also on technical literacy." — Scott Hartley
Here is a short video of Author Anne-Marie Slaughter, speaking to graduates and referencing Hartley's book, noting that even in our STEM-obsessed world, we need humanists at the center of technology and industry.
"I personally think there's going to be a greater demand in ten years for liberal arts majors than for programming majors and maybe even engineering." — Mark Cuban
To learn more about the power of Liberal Arts in shaping the future of work and the digital economy, Ray Wang and I invited Scott Hartley to our weekly show DisrupTV, where we feature the best and brightest business leaders, bestselling authors, entrepreneurs and venture capitalists to discuss emerging technologies, business and leadership trends that will most impact our society.
Here are some of the key takeaways from our conversation with Hartley:
Democratization of technology is an advantage for creatives - As a venture capitalists, meeting with entrepreneurs and startup founders, Hartley began to notice that team building and cultivating a culture of innovation requires storytelling, creativity, empathy and Liberal Arts oriented skills and background. Hartley reminds us that today, tools have been democratized, so what you need most now is to be a full-stack integrator. The ability to code is less of prerequisite.
Education is not a plane ticket. Education is not about going from point-A to point-B. Education is more like a passport, where you are trying to get stamps from all different places. If you are really passionate about tech courses, you should also expand your purview to include non-technical curriculum. Get out of your comfort zone, collect the stamps, and build a well-rounded point of view. Hartley references philosophical questions that drove early design decisions at some of the fastest and most successful companies.
"It's not about the Liberal Arts versus STEM, or fuzzy versus techie, it's about how can you bring together both the human and the technical. Value inheres in this intersection. If you love math and science, then I'd ask, how can you supplement that with humanism? If you're into arts and humanities, how can you engage with the newest technology tools as well? " — Scott Hartley
Software is feeding the world - Hartley quoted Kara Swisher where she said: "San Francisco entrepreneurs is assisted living for the millennials," referencing the startup marketplace that is replicating services Moms use to deliver like laundry delivery, dog walkers, and food delivery. The changing consumer behavior and expectations dictate a greater need for the combination of Fuzzies and Techies skill-sets to build better products and services.
Robust AI algorithms are a function of diversity of input - Hartley remind us that product teams often learn from edge user cases which is often overlooked without a diverse set of inputs. Often the most important product and service design decisions are based on diverse set of human inputs, minimizing the biases that can be easy introduced in data sets and algorithms.
"The world of technology is not a walled garden fit only for the computer scientists. Broad participation is not only becoming more possible, it is becoming deeply important to how we will integrate technology into our world. There are real challenges ahead with potential for technological change. But technological change is also empowering more to participate than ever before. The antidote to technological irrelevance is to become more human, not less. About that, we ought to be optimistic." — Scott Hartley
I highly encourage you to read THE FUZZY AND THE TECHIE and to watch our full conversation with Scott Hartley. In the video, Hartley provided numerous company examples that owe their success to Fuzzy leaders. I also recommend that you follow Hartley on Twitter at @ScotteHartley for his excellent thought leadership and shared wisdom.
Related
Popular in the Community