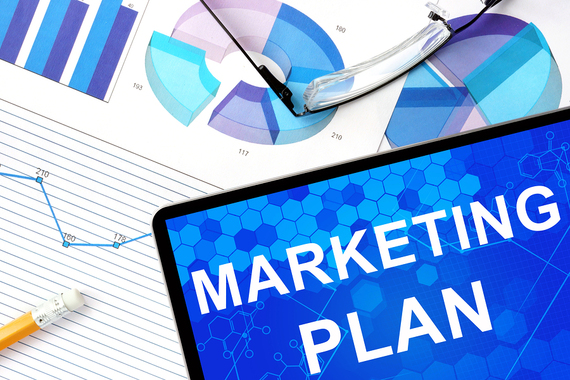 Smart phones, e-mails, video conferences. Modern technology makes it easy to do your business from anywhere, any time, any place. But think about the last time you got an email from a stranger who wanted something from you that didn't involve offer for payment to engage your business services upfront. Perhaps that person was even marketing the services of his or her company to you. What did you do? Let it sit in your inbox and collect web dust? Hit the delete button immediately? Or dash off a courteous and short reply and then hit the delete button?
In our interconnected and always connected world, it becomes increasingly harder to distinguish yourself and your brand. Competition is fierce and the playing field gets smaller and smaller as social media breaks down access and boundaries. This is why, when it comes to developing and growing your business or brand, nothing will ever replace the value of marketing your company and your services face to face.
"In today's technology driven world it is sometimes easy to forget about the value of connecting with your target market in person...it should come as no surprise that face-to-face marketing builds trust and credibility, which increases the odds of receiving likes and follows on your social media platforms. Meeting individuals in person allows them to put a face to your Facebook or Twitter name, strengthening the connection they have with you and your brand," says Sherpa Marketing, a Canada-based marketing firm. This in turn also helps your SMO, which feeds into your SEO, so any prospective client who does a web search using keywords that apply to your business will be pleased to see how highly your business ranks, which goes hand-in-hand with the personal touch behind any in-person encounters with potential new business.
You are your brand; the men and women you employ your ambassadors. To a stranger, you and your employees representing your business are one and the same as your brand. Here are easy ways to grow your business by increasing your marketing face time:
Figure out what makes your business unique, and then offer a hint of it for free to your target audience. What makes your business special, and can you distill it to a presentation or consultation you can offer for free, where the person or people you are offering it to walk away with something positive they didn't have or know before? Doing enough of this over time will result in two things:
1) You will grow stronger in solidifying your brand and services;
2) In establishing a personal connection, you will attract more clients who will be intrigued to invest more time, energy and money into getting more of your services in order to increase their own success. Not everyone you talk to will become a client, but some people will, and if those clients are happy, they may refer others.
Go the extra mile for existing good clients. Sure, you provide excellent service and support to your existing good clients by answering all phone calls and emails promptly. And those good clients probably get a special delivery of something or other during the holidays. But don't underestimate the value of a face-to-face lunch from time to time simply to thank them and build on your relationship that could lead to others over time.
Think about where and when you can be on-site and offer promotional products with your business name, or discounts on your services for big charity or corporation events. Charity or corporation events that may have attendees from your target demographic are a great place to network and be on-site as a consultant or speaker to offer your time and services and broaden your client base.
In an age where people pray to get voicemail or send an email instead of picking up the phone, face time in marketing is radical and refreshing; the effectiveness never wanes.
Related
Popular in the Community