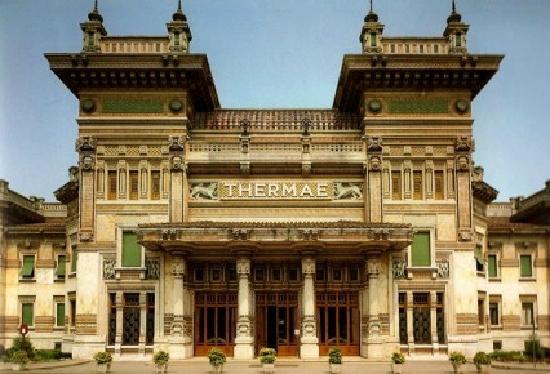 In Roman times, the term Otium was used as a military concept, around 190 BC, to define a restless and boredom time while postponing, canceling or waiting for the "living moment of fighting the war" and was termed otium negotiosum (free time to do what one wanted) and otium otiosum (idle wasteless free time). In both cases, the experience was considered as a "more or less living", not wholly and fully. Greek Philosophers, on the other hand, called the Ciceronian Latin Otium in the Greek term σχολή (skholē) "leisure". In Athens, leisure was one of the marks of the Athenian gentleman: the time to do things right, unhurried time, time to discuss in. From there it became "discussion" and, from there, philosophical and educational schools, which were both conducted by discussion. The Greek philosopher Epicurus (341 BC-270 BC) defined otium as time which favors and encourages contemplation, compassion, gratitude and friendship.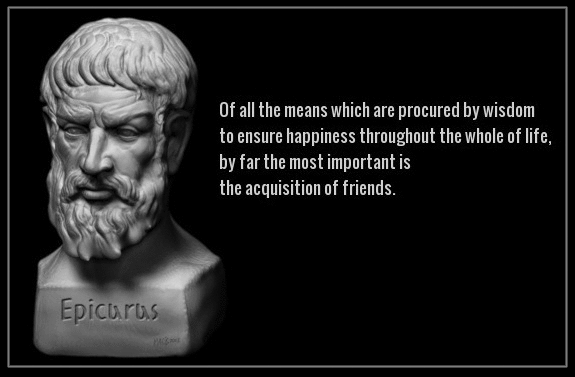 Marcus Tullius Cicero, considered one of Rome's greatest orators and prose stylists (106 BC-43 BC) defined otium in pejorative form instead, in contrast to officium (office, duty, and negotium- business). In the social norms of the time then, otium and negotium were in contrast with the Greek school of leisure and pleasure. Therefore, the original sense of otium was related to military service and the idleness that happened in the winter, as opposed to the business (negotium) of the rest of the year.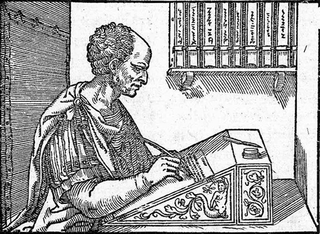 During Augustus, the first Roman emperor, controlling the Roman Empire from 27 BC to 14 AD, the meaning of the term otium changed. Roman ruling classes, because of their wealth, were given much more leisure time (otium). The wives of wealthy men were known to write poetry in special rooms devoted to education of the entire family. The home of choice (domus) then became the countryside villa as the rise of the Roman empire made them even wealthier. They could afford almost anything they could dream up in the way of a residence, therefore they started acquiring villa otium outside of town. In ancient Roman times, the otium villa was a Dionysian idealistic rural home setting that evoked peace, leisure, simplicity and serenity, contrasted to the busy city life with all the businesses (negotium). The life at the Roman villa was associated with Greek culture in rooms which had Greek themes indicating a "superior world" of living.
In this idle, quiet, peaceful and restful time in otium villas, Romans were also keen on going to Thermae. The term, from Greek thermos (hot) and balaneion (bath) were facilities for bathing. Most Roman cities had at least one thermae, which were centers for bathing, but mostly for socializing. Thermae were supplied with water from an adjacent river or stream , or, more normally, by an aqueduct.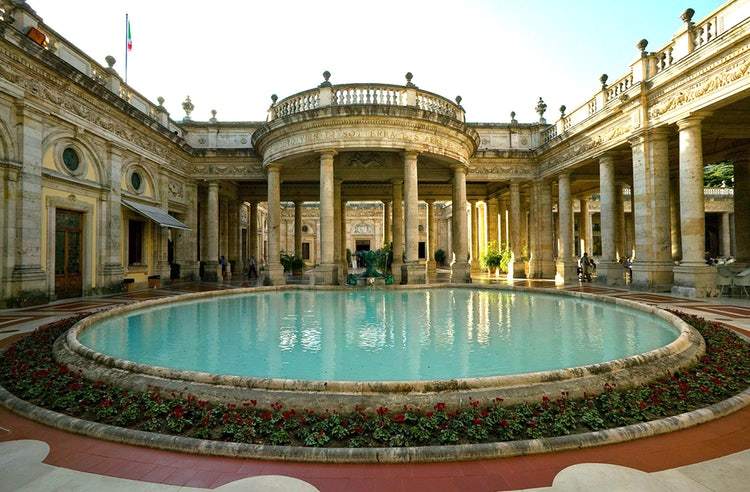 Roman baths (Thermae) soon became centers where Romans would invite their friends to dinner parties, and many politicians would go to the baths to convince fellow Romans to join their causes. The thermae had many attributes in addition to the baths. There were libraries, rooms for poetry readings, and places to buy and eat food. The modern equivalent would be a combination of a library, art gallery, mall, restaurant, gym and spa. One important function of the baths in Roman society was their role as what we would consider a "branch library" today. Many in the general public did not have access to the grand libraries in Rome and so as a cultural institution the baths served as an important resource where the more common citizen could enjoy the luxury of books.
Romans believed that good health came from bathing, eating, massages and exercise. The baths, therefore, had all of these things in abundance.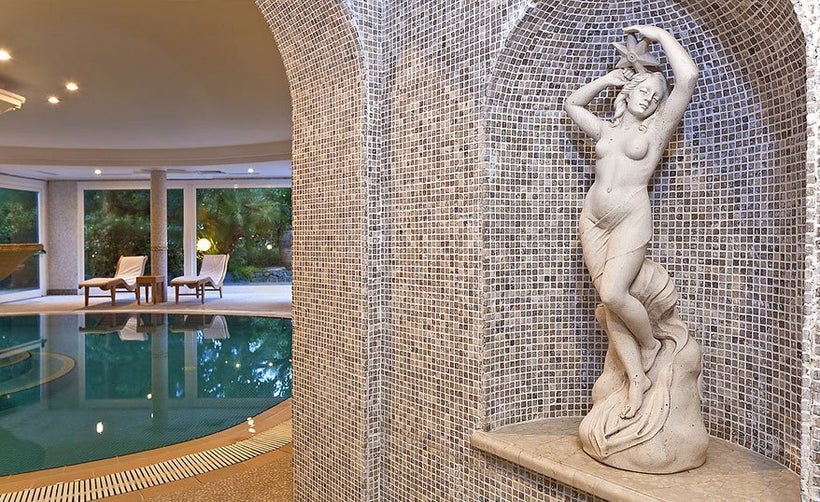 As a matter of fact, Thermal water is a type of mineral water that is located deep underground which contains healing properties and is exempt from bacteria and pollution. Naturally pure and rich in mineral salts, iodine and CO2, thermal water is recognized for its therapeutic properties, particularly those that concern the skin.
Thermal water has been used for thousands of years to heal arthritis, joint pain and burns, but its primary use is to relieve the skin of certain affliction. It has a purifying effect and antioxidant properties, as well as anti-inflammatory and soothing properties: the skin becomes soft and smooth.
In Italy, there are many natural hot springs and thermal waters and pools, from the region of Lombardy, passing by Tuscany and reaching the region of Sicily ( check the Culture Trip post here for the best tips) and in Europe, there are numerous hot springs in all countries of Europe, check Europe's Hot springs: 20 of the best spots for a soak, by Lonely Planet. It is a marvel in time, space and natural beauty.
Nowadays in the Caracalla Baths in Rome, during the summer time, the baths host cultural and musical events for all audiences and it transforms ( like in the Roman times) in cultural places and spaces for socialization, gathering and uniting people in music.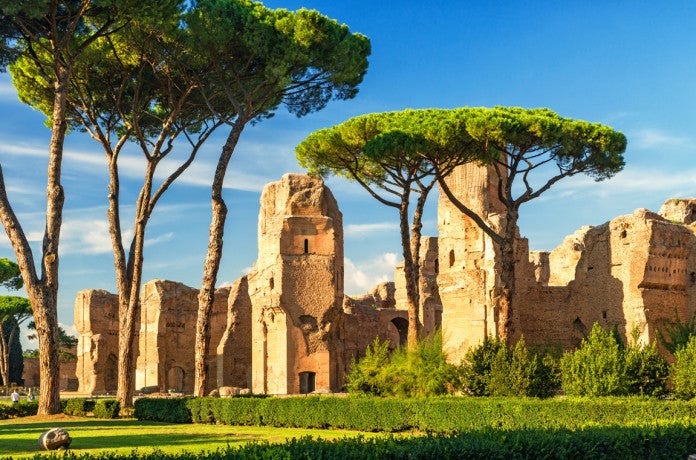 The Romans knew it, from the beginning: Mens sana in corpore sano, a healthy mind in a healthy body, through thermal baths, mixing and combining it with otium, or, as today as we transformed it in Italian, with a positive connotation, with the expression "il Dolce far niente", the Sweetness of Doing Nothing: relaxing, enjoying, resting from labor, and being at peace, as a state or condition of freedom from external fatigues.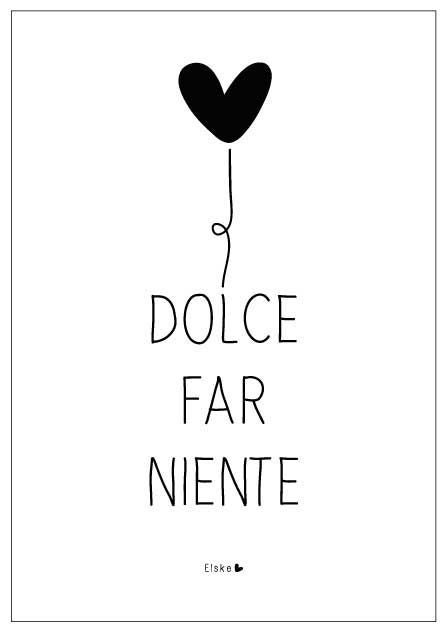 Calling all HuffPost superfans!
Sign up for membership to become a founding member and help shape HuffPost's next chapter
This post was published on the now-closed HuffPost Contributor platform. Contributors control their own work and posted freely to our site. If you need to flag this entry as abusive,
send us an email
.