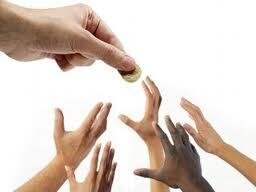 Over the past 20 years, many arts organizations have been forced to raise increasing sums of money as growth in ticket revenue has not matched growth in budgets. This necessity has been the mother of invention; arts organizations in this country are far more sophisticated and creative about fundraising now than ever before.
And while this increase in development acumen is in evidence at many arts organizations, larger organizations have had a distinct advantage.
Corporate donors are looking for visibility for their products and services; gifts to arts organizations can only be justified if they support the marketing activities of the firm. Larger organizations have a far easier time demonstrating their ability to reach a substantial number of patrons and the most prestigious organizations are the ones corporations tend to support; they want the luster of the arts organization to reflect positively on their products and services.
Those individual donors looking for prestige and access to famous artists are typically drawn to larger, name-brand arts organizations as well.
This does not mean that smaller arts organizations cannot thrive. They can raise substantial sums if they work diligently to attract and serve a group of patrons who appreciate their work and their role in the community.
But this takes expertise and long-term strategies for attracting supporters and smaller arts organizations are less likely to have staff with the sophisticated knowledge of larger groups. Smaller organizations also typically turn over staff more rapidly than larger organizations making pursuit of long-term strategies and relationships with donors more difficult.
This is a serious issue for the health of the arts in America. While large arts organizations obviously play visible roles in their communities, smaller ones are crucial as well.
Smaller arts organizations are typically those which serve unique segments of our communities (the elderly, the disabled, communities of color, rural communities, etc.). Many of our nation's greatest artists were first exposed to the arts through these more specialized arts organizations.
Smaller organizations are also more likely to champion new adventuresome work. While larger organizations are challenged to risk large sums on a ground-breaking project, smaller organizations, with smaller project budgets, are more often the crucibles for new exciting artists and art forms.
Smaller organizations also provide a classroom for young artists who learn their craft by experimenting with less expensive and less visible projects. We would not have a large cadre of experienced artists without the smaller organizations that gave them their training and first opportunities to create work.
It would be disastrous for the future of the arts if large arts organizations -- with larger staffs and greater brand recognition -- sucked all the resources and left smaller organizations without funding.
We need to train arts managers of small organizations to market their offerings, to identify potential donors, and to develop relationships so they can compete with their larger counterparts for funding. And we need our professional donors, foundations and major individual philanthropists, to recognize the vital role played by smaller organizations.
Popular in the Community