My teenage daughter never showed a particular interest in organized sports when she was young. My husband and I worried, since we were both "team sport" kids growing up, that she would miss out on the comradeship that comes along with being part of a team. When she entered middle school, we encouraged her to join cross country not only because she's a pretty terrific runner but because we wanted her to experience what it's like to be part of something bigger than herself.
Last night one of the newest members of the team, a girl who's only been running for a little over a week, competed in her very first race.
You could see the raw emotion on her face when she did eventually cross the finish line. The entire team was there, cheering her on, calling out her name. They were all so very proud of her.
I watched with a mother's heart as she worked to compose herself, barely suppressing her sad tears. It took such courage for her to finish instead of giving up.
I worried all night over her, that her teammates' support wasn't going to be enough. That she would feel needlessly defeated. That she wouldn't see herself as everyone did, as this brave warrior, overcoming a 95-degree heat index, an irreproachable lack of experience, and her own fears to complete the task she set out to accomplish.
And then this morning over cornflakes my daughter shared the text she received from her teammate overnight.
"Hey guys. I know it's late and y'all might be asleep but I just got in bed from cross country. I wanted to tell y'all thank you again for cheering me on. I was really upset because I thought I was letting my team down. When everyone started cheering for me, I felt like I could cry, not because I was sad but because you guys made me feel so much better.

Love y'all. Good night."
In that moment I was grateful for so many things. For the gift of team sports. For grace and kindness. For friendship without limits. Truly, this is what it means to be part of a team. To understand that the people around you have your back and that you've got theirs. Win or lose. Triumph or falter.
With all of this being said, I've come to believe this type of comradery can be found outside of organized athletics. Maybe your child would prefer a chess club. Or a robotics team. Or a dance troupe. The point is to involve our children in activities which foster a sense of community and an appreciation for how difficult it is to run a mile or build a BattleBot or master a particularly difficult series of hip hop moves. Compassion and empathy are born not only on soccer fields and baseball diamonds, but also in dance halls, basement workshops, and Odyssey of the Mind competitions. We learn to be a part of humanity alongside our teammates and hope our children will carry that humanity with them into adulthood.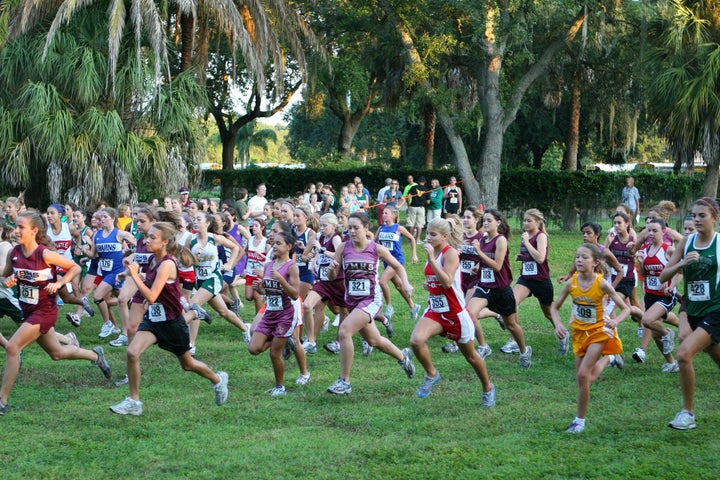 Related
Popular in the Community