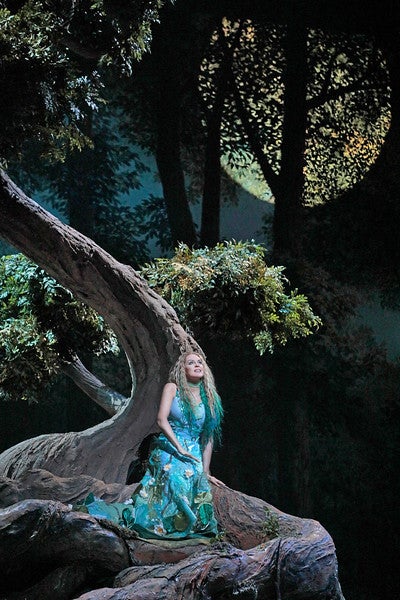 There are many reasons I believe you should take children to the theater. The arts do so much for the developing brain. But more than that, taking children to the theater helps foster an appreciation for the arts into adulthood. That changes lives. Arts get us through bad times. They help us know diverse cultures, learn about different people, focus. Those who want to defund the National Endowment for the Arts don't think through the impact it has on those that benefit from it. The NEA—which takes up so little of our federal budget—helps the arts survive nationwide.
And the theater has taught me so much. Not necessarily in a Hamilton-teaches-history way, but in subtle ways it is hard to articulate. That happened because my mother took me when I was young. Theater was something that was part of my life. Opera, on the other hand, was not. My parents were not opera people. I never went growing up. We never listened to opera recordings. They had been in their lives and they were not into it. Prior to this past Friday I had been backstage at the Metropolitan Opera, but never seen anything on the stage there. Years ago one of the best young theater press agents I knew, Sam Neuman, went to be Press Director at the Met. When I found out, I believe my reaction was: "Oy. Opera. Why?" The thought of sitting through something in a foreign language for over three hours did not seem like an appealing one. Each year I told Sam I was going to go, but I never got the energy to actually do it. Unlike the theater it seemed to me like a chore.
This season however one of my favorite theater directors, Mary Zimmerman, was taking on Rusalka, a Czech opera version of The Little Mermaid. I knew if there was ever anything to get me there, it would be that. One of Zimmerman's great strengths is putting you in whatever world she wants you to be in. Through the years there have been things she has done that I have thought were uneven or puzzling, but I'm always with her in the world she creates. I'm not bored or looking on it from outside, analyzing. I'm in it.
And what a wondrous world Zimmerman and her team—including frequent collaborators set designer Daniel Ostling, costume designer Mara Blumenfeld and lighting designer T.J. Gerckens—created. It was simply gorgeous from start to finish. If I saw Blumenfeld's sketches for sale at the BC/EFA flea market this year, I'd buy them. I was with a friend who has seen dozens of operas and thought this was perhaps the most beautiful she has ever seen. Most importantly, it held my attention. Despite knowing what was coming next, my mind never wandered from what was happening in that moment. For me Rusalka was an amazing experience. (This was admittedly partially thanks to the Met itself, a breathtaking space filled with those dressed up in black tie mixed with those in jeans.)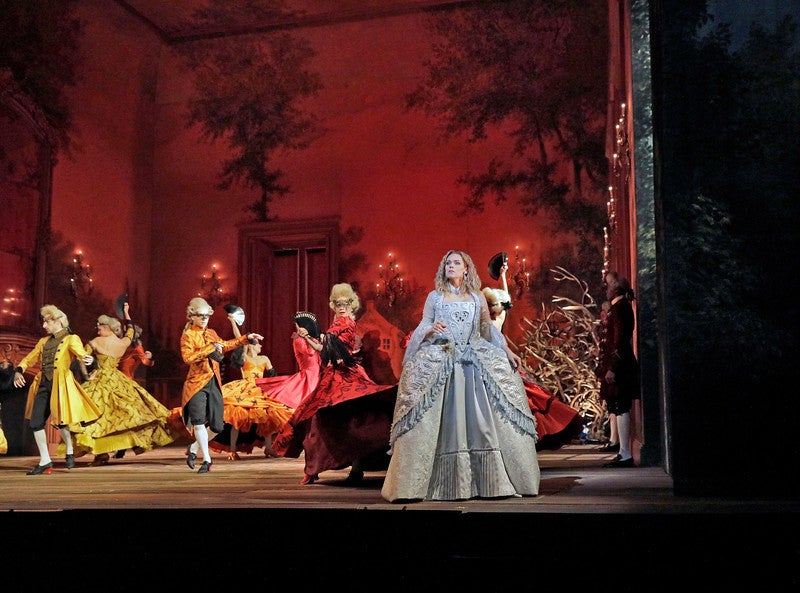 As we walked out, I saw a handful of kids (approximate age range 8-13) in the audience. I thought about how beneficial it must be to obtain an appreciation for opera so young. We're living in a world where more and more kids supposedly can't sit through a full junior high or high school class. Everything is sound bites. Opera is the opposite of that. I think my life would have been enriched by seeing it as a child. It might have helped me focus on things that I don't quite understand rather than losing patience with them so quickly. After all, we learn such things easily when we are young; with age comes ingrained tendencies.
The NEA keeps the arts alive throughout the country. People who trivialize the benefit of the arts think they are just for enjoyment or escapism, but they are about so much more. You learn from the arts. Those kids who sit through a couple of operas a year know how to appreciate something that is more than catchy one-liners. They will grow from these experiences.
Calling all HuffPost superfans!
Sign up for membership to become a founding member and help shape HuffPost's next chapter
This post was published on the now-closed HuffPost Contributor platform. Contributors control their own work and posted freely to our site. If you need to flag this entry as abusive,
send us an email
.