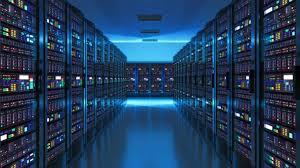 Allow me to offer a follow-up to my piece about intelligent technology.
I choose to further emphasize the importance of this issue because marketers need the right technology – they need the right solution – to communicate the right message to the right audience.
(Disclaimer: I am not an employee of, an investor in or a consultant to any company referenced in this article. I maintain a strict code of professional independence, free of any conflicts of interest.)
The study is relevant to all marketers, given its reportage about the many – and the most effective – means of reaching consumers.
The information alone involving the power of email marketing is important because it quantifies what others may not know; it certifies what others may not suspect; it validates what others may not otherwise believe; it confirms what others may not want to imply; it clarifies what others may not want to infer.
Intelligent technology is responsible for these findings, but those facts do not exclude the value of engagement.
On the contrary, engagement is the personalization of marketing: It is the force responsible for true influence, so to speak, because it takes the intelligence that technology provides – it transforms the data an application uncovers – so a marketer can combine science with art; so a branding expert can strengthen the way a message resonates with readers; so a salesperson can appeal to a customer with greater ease and success; so a company can build a community of loyal supporters and dedicated fans.
Technology is indispensable to the events described above.
It is a reminder of the necessity of having the right solutions, which can yield the insight a business requires.
It is a summons for companies to market with the precision – and respect – customers expect (and have a right) to receive.