There are rather a lot of vegetables whose English names I've never known and one of them is sing nu shak, a curry made with a slippery green vegetable that almost looks like split green beans called sing. I just realized they're called drumsticks. It's the sort of curry you don't want to have when guests come home as these long beans can't be swallowed, so they are chewed and the skin discarded. And for this reason, the thick sauce is very important - it is really what makes the curry. When I started thinking about asparagus, since it's so in season, I finally decided that this is the exact sauce it needs. Something thick and rich yet light, as it's made with yoghurt and chickpea flour. The natural (homemade) curd makes the sauce deliciously sour - and if the yoghurt you use is thicker, then just squeeze some lime. It's the perfect complement to the full-flavored British asparagus. This can be eaten as a curry with rice or roti, or simply on its own.
100g asparagus (around 15 asparagus spears)
1 tablespoons coconut oil
1 teaspoon cumin seeds
pinch asafetida
7-8 curry leaves
For the sauce
1 clove of garlic
250g yoghurt
25g chickpea flour
60ml water
1 teaspoon salt
½ teaspoon turmeric
¼ teaspoon red chilli powder
½ teaspoon cumin powder
½ teaspoon coriander powder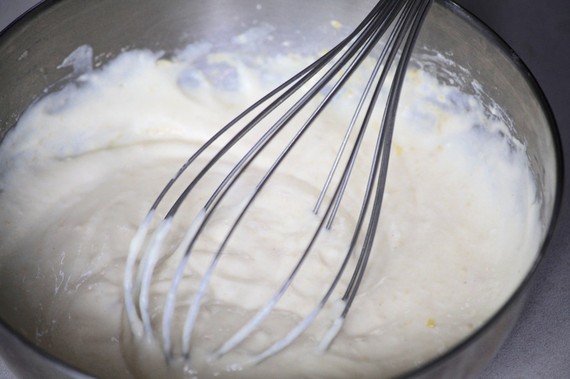 Heat the oil and cumin seeds in medium pan on low heat until cumin seeds are brown. Add the clove of garlic, granted or chopped, and once garlic is cooked, slightly brown, add a pinch of asafetida and immediately add the curry leaves. Place the asparagus spears in the pan and let them cook on low heat for around 10-15 minutes. While the asparagus is cooking, mix all the ingredients for the sauce in a basin and whisk together. Now pour this sauce on the asparagus and stir for a few minutes to let the sauce thicken and serve hot.