"The Influentials" exhibition features the work of some of the School of Visual Arts' most distinguished female alumni. Everything from photography to paintings will be on view in a show that will house more than four dozen pieces. The range of work shown is a direct result of the relationships and associations among the artists, as well as with those who inspired and influenced their work.
Not all the works address femininity as such; the female forms present in Marilyn Minter's "Pink Green Caviar" and Tracy Nakayama's "The Beginning of the End" are balanced on the one hand by the abstraction of Katherine Bernhardt's "Untitled" and on the other by whimsical male presence in Mika Rottenberg's "Vincent and Dexter from Tropical Breeze." Indeed, the show doesn't purport to come from a gendered perspective, instead aiming at "connecting generations, genders, races, religions and power structures."
"The Influentials" will show at the Visual Arts Gallery, 601 West 26 Street, 15th floor, New York, New York, until September 21, 2011.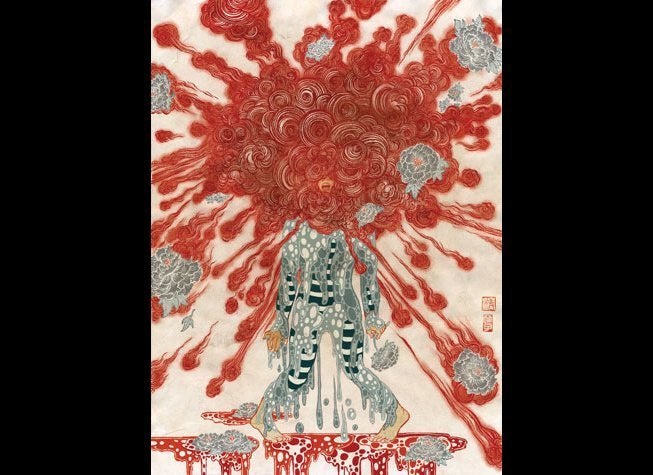 Gallery
Related
Popular in the Community