It can be a daunting task to know what should be included in an employee handbook or company manual. There are so many things that need to be said that often aren't and also, many things that don't need to be said that often are. So how do you know what information, and how much of it, should make the cut?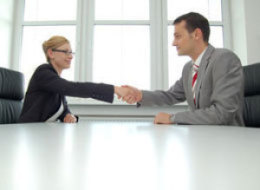 Well there are a couple of things to consider. The first of which is that there is a legal component that dictates certain policies must be in place. But these can vary by state and apply (or not). Other laws are federal and apply to everyone, but vary based on the size of the company. The Family Medical Leave Act (FMLA) is a good example of this. And still others apply by industry, such as certain safety standard laws. So before putting anything down "in stone," check the requirements that apply to your business type and company size, in your state.
Then after you get the legal technicalities out of the way, there should be elements included that apply specifically to your company. These are the organizational components that help define, and then shape the behaviors within your business.
Third, there are informational components -- like benefits -- that don't fall (necessarily) into either of the above categories, but that employees need to be aware of nonetheless.
And finally, on a less tangible note, it is important to try to write policies in a tone that reflects your brand. I can't tell you how many times I've seen wonderfully forward, friendly, flexible companies hand over a manual that not only didn't represent the heart of the company -- at all -- but also, that was outright offensive and off-putting to their employees. When that happens, it's usually because lawyers have written it, and writers haven't. The end result is often a combative and adversarial document that reads like a contract and starts the entire employment relationship off with an "us against them," attitude before it even has a chance to get started. My advice is to get the laws down correctly and then have someone who both understands the company and who does not write in legalese prepare the manual in the "right" voice.
So below, I've outlined a basic template of headings that can help you start thinking about the best policies, practices and procedures for your organization. It is by no means an exhaustive list, but rather a high-level guide to serve as a compass. Keep in mind that the order in which you place them is up to you and should be arranged to flow in a way that makes sense for your company.
Set up: This is just some basic introductory information to set the mood and welcome employees into your company.
* Introduction to the Handbook
* Introduction to the Company
* Corporate Values, Mission, Vision...
Legal: These are some of the things that are predetermined for you by law and that typically require companies to communicate the corresponding policies to employees in writing:
* Employment "At Will"
* Equal Employment Opportunity
* Anti-Discrimination
* Harassment
* Sexual Harassment
* FMLA
* Safety
* Privacy
* Drug and Alcohol Testing
* COBRA
Organizational: These define some of the things that the company expects from employees and what the employees can expect from the company.
* Introductory Period (Many call this a "Probation Period")
* Attendance and Punctuality
* Professional Conduct
* Dress Code
* Email, Internet and Voicemail Usage Policy
* Smoking Policy
* Expenses
* Travel
* Computer Software
* Personal Property
* Workplace Monitoring
* Confidentiality of Corporate Information
* Conflict of Interest
* Employee Development and Evaluation
* Termination of Employment
Informational: I call this the "boring but important" category.
* Employee Benefits
* Salary Administration
* Paydays
* Holidays
* Deductions
* Meals and Breaks
* Overtime
* Vacation
* Personal/Sick Days
* Bereavement
* Leave Time
* Jury Duty
* Voting
Wrap up: This section just closes it out with an opportunity to make a statement about the enforcement of the policies set forth within the manual and a place for signatures.
* Maintaining the Integrity of the Policies
* Acknowledgment of Receipt
Again, the key to a successful handbook/manual is to create one that fits who you are as a company. We have written versions as small as 25 pages and gone up to over 1000, and have also seen cases that involve volumes that span thousands of pages. It really depends on your needs as a company. The point being that all needs are not the same.
Popular in the Community