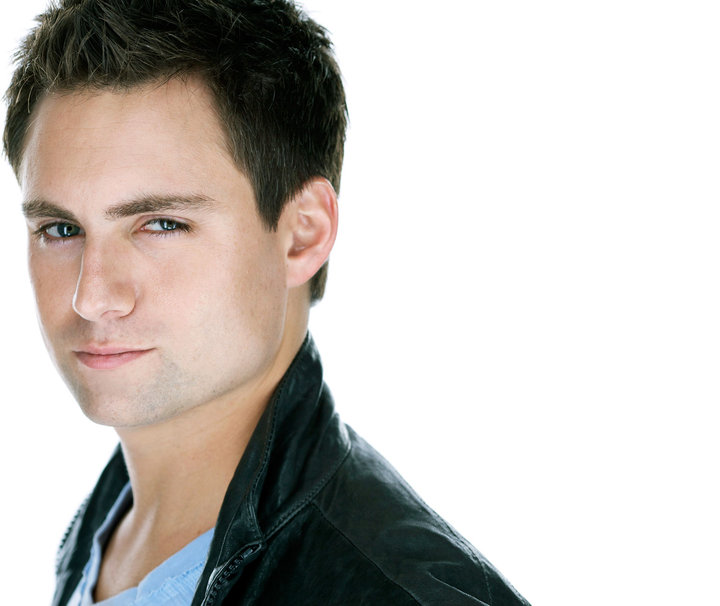 Over the past year, I've been lucky enough to work with (and most importantly I've become friends with) Jonathan Novack.
The name Jonathan Novack might not be as familiar to you as his television nickname "The Weatherman."
Novack is not new to TV; he's been a real life weatherman for several years in Houston, and prior to that Miami, along with a few other cities. He's been a favorite with the ladies on KPRC - NBC in Houston for at least 5 years. His sense of humor and amazing smile has also created quite the fan base on Facebook.
The rest of the world came to know "The Weatherman" after his debut on "The Bachelorette" and currently his stint on "Bachelor Pad" - Bet ya didn't think he'd eat that pie now did ya?
I sat down with Jonathan the other day to talk about his recent reality experiences, and what the future holds for him.
RH: Tell me more about how you became "The Weatherman."
JN: Some girl in high school said I had a good radio voice, so I started applying to broadcast schools. By my senior year at Syracruse University, I decided that being a weatherman could be a lot of fun. My first job was in Lubbock, Texas as a news reporter/weather anchor. So once the guys in the house found out what I did for a living, I guess calling me "The Weatherman" was somehow easier than just saying "Jon"!
RH: You are represented by one of the big 3 - William Morris. How did they find out about you?
JN: When I had just started in the news business, an agent from William Morris put out an invitation through Syracuse University's networking department to recent grads. I touched base with him, and about five years later we started working together!
RH: Your stint on The Bachelorette - if you had to do over again, what would you have done differently?
JN: I am not sure if I would have done anything differently. However, I definitely regret not getting more one-on-one time with Ali, and especially not getting a one-on-one date. I feel like she didn't really have enough time to find out if there could be chemistry there. If she had sent me home after a one-on-one date, than I would have felt better about knowing we just weren't right.
RH Are you serious about anyone currently?
JN: Right now I'm single, but I'm always looking!
RH: For inquiring minds...What kind of girl is "The Weatherman" attracted to?
JN: Some musts for me to date a girl: Sense of humor, honest, ambitious, laid back, but also adventurous (I love sky diving and roller coasters), I love beautiful eyes, a nice body (I like to keep in shape), and has a wild side for sure!
RH: After seeing yourself in those white sunglasses, did you think "Damn I'm sexy" or did you think "What was I thinking?"
JN: I was thinking "What did I have to go and break my other ones?"
RH: The Bachelorette really put you out there as an emotional kind of guy. Would you say this is an accurate assessment?
JN: I can be emotional, but I'm actually very level headed and reasonable. As for the crying scene in the music video shoot for The Bacehlorette, I was acting! The scene called for me to be emotional when Ali runs away from me, and I managed to conjure up some tears.
RH: Can you tell us anything about The Bachelor Pad?
JN: All I can say is that you HAVE to watch this show. It's like The Bachelorette on sterioids! Check it out Monday nights on ABC!
RH: What does the future hold for "The Weatherman"?
JN: Sunny skies...as always!
For those of you in the Los Angeles area, you'll be happy to know Jonathan recently relocated and will be seen at comedy clubs around town.
Jonathan Novack
www.jonathannovack.com
Related