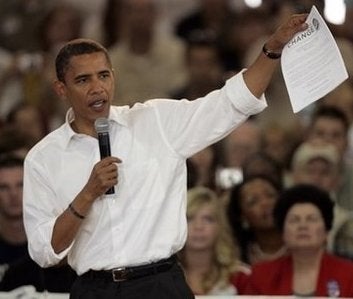 In my previous blog I failed to mention much about the process we undertook in order to complete the series. By no means was it easy, and it took everything we had to pull together resources and finish. From receiving free assistance from usually well paid professionals, to raising most of the funds through donations from friends. We had people from all over coming out to help, Oren Goldenberg from Michigan, James Yi from San Francisco and a host of other volunteers. That's why what we did here is so significant. We took a page out of Obama's book and were successful at it. Almost like a prototype, test, or a living example of how his plan for this country can really work. A grass roots effort, people pulling together with a common purpose, even without all the necessary means, can make something positive and significant happen. I like to say that we accomplished this with nothing but Hope.
I understand the hesitancy to step out there on Hope. We have been so disenfranchised by this current government that we no longer even know what it means. That's why there are still people out there who actually think McCain would be better for this country. They don't know what hope feels like and the tremendous effects it's capable of having. I'm here to say, it's real. It is the story of my life. I've been in so many different situations where maybe I shouldn't have prevailed, but I did. One recent example is this film series. That's why Obama's message resonates so well with me.
As promised, I will be uploading one short per week. The first I'm going to show is "Yes We Can" - College. I wrote this one not just for those discouraged by their inability to achieve higher educational endeavors, but for anyone who doesn't believe they're capable of doing something that's usually out of the ordinary. In many of our lives, we feel comfort in the norm: "My mother and father have always done it this way, so there's no way I can do it the way my heart tells me I should." Huh? When we decide to ignore our hearts and do what's simple, it becomes unnatural. Then comes the unhappiness, stress, sickness and pain. Do not fight your heart, follow it. Be that person who is locked up inside you waiting to break out. Have the courage to stare at the face of your fears and say "Yes, I can." And if you don't think you have the nerve to do so, look at someone like Obama and like we did, take a page out of his book. Some of us are brave enough to do so ourselves, some need guidance. Don't be afraid to follow when you are provided a leader like this.
Think of our country in its current state. Think about the foremost conversations in restaurants, elevators and front porches. I'm almost certain that you're thinking of things that are not very positive (economy, gas, Bush, etc). Then try to shift your thinking to something different. Think of our entire country being hopeful. Take a second and imagine that. Yes, this country has great potential. Please, do your part in helping us reach that potential. First things first, lets get this man in the white house.
I hope you enjoy the first short. Also, if you are in the New York area we're having a screening of all seven, plus the behind the scenes video on Friday, September 12th at 7pm @Tribeca Cinemas (54 Varick St.). If you're interested in coming, you must RSVP to: http://my.barackobama.com/page/event/detail/gpltwm
Popular in the Community