For HuffPost's #LoveTakesAction series, we're telling stories of how people are standing up to hate and supporting those most threatened. What will you stand up for? Tell us with #LoveTakesAction.
After President-elect Donald Trump's victory, one teacher in New Jersey set out to ensure all of her students, no matter their identity, felt welcomed in her classroom.
In the days after the election, high school teacher Nagla Bedir saw an encouraging message ― one that addressed communities targeted by Trump's hateful rhetoric during his campaign, including people of color, people part of the LGBTQ community and Muslims ― making its way around the internet.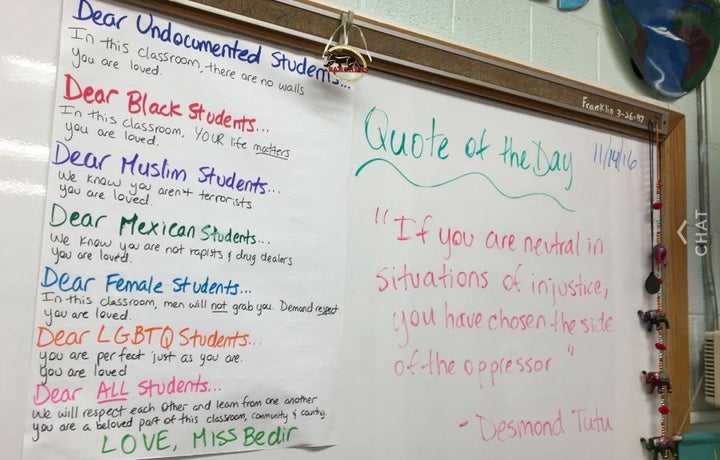 "Dear undocumented students, in this classroom, there are no walls. You belong here," one line of the message reads.
"Dear black students, in this classroom, YOUR life matters," reads another.
Bedir made a few minor changes to the message and shared it on her classroom's whiteboard for her students.
"The United States elected a man that has made many direct derogatory comments about a variety of groups of people," she told The Huffington Post. "I wanted my students to feel safe in my classroom regardless of how they identify."
Many of Bedir's students said they loved the message, which may have originated from an English teacher and has been used in other schools. Bedir hopes the words remind her students that she is not only their teacher, but their "supporter, ally and advocate."
Bedir knows some of her students will remain worried about their families and their futures under a Trump presidency. These concerns aren't unfounded: in just the first 10 days after his election win, nearly 900 hate incidents occurred. That's why almost a month after the election, the message is still on her board, where it will stay.
"It's still up in my classroom and I'm not planning on taking it down."
Know a story from your community of people fighting hate and supporting groups who need it? Send news tips to lovetips@huffingtonpost.com.
Related
Before You Go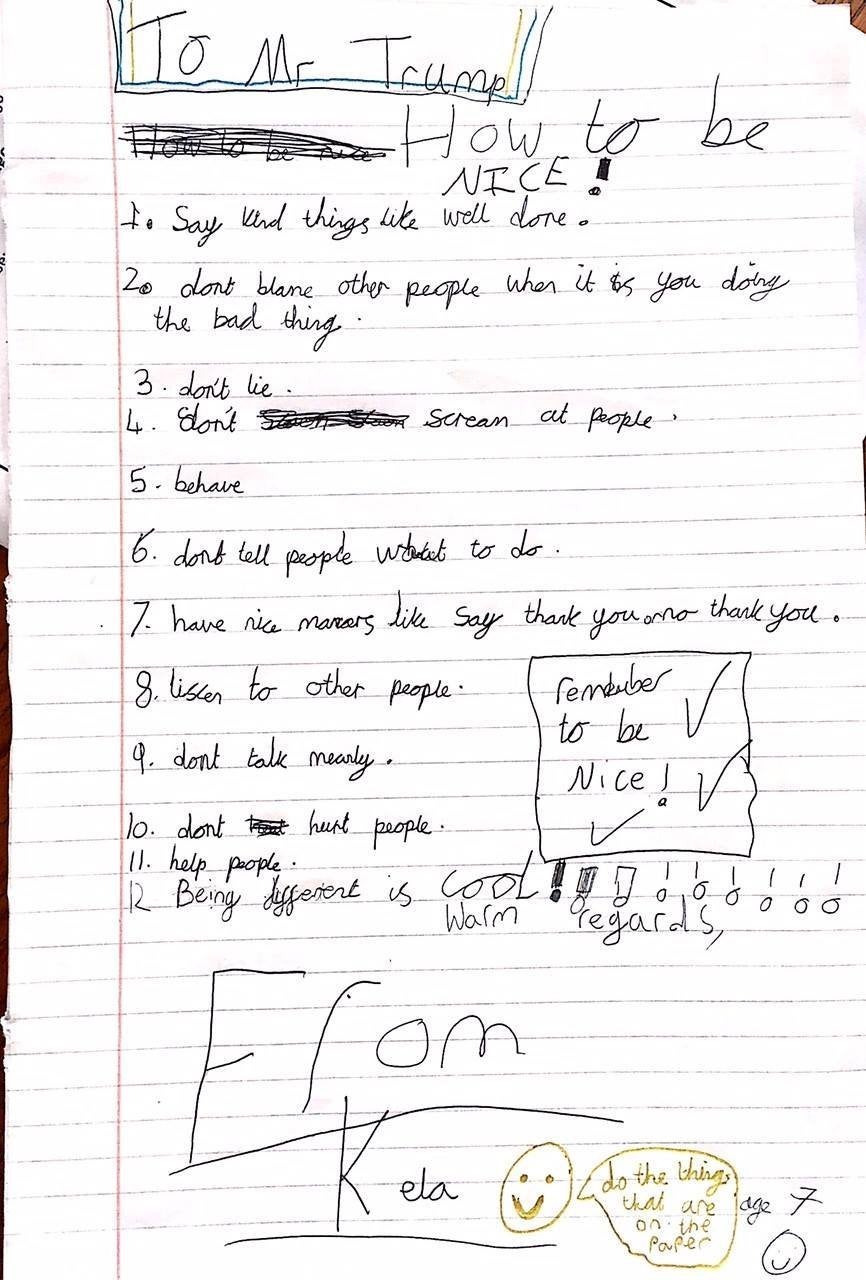 Kids Across America Send Letters To Donald Trump