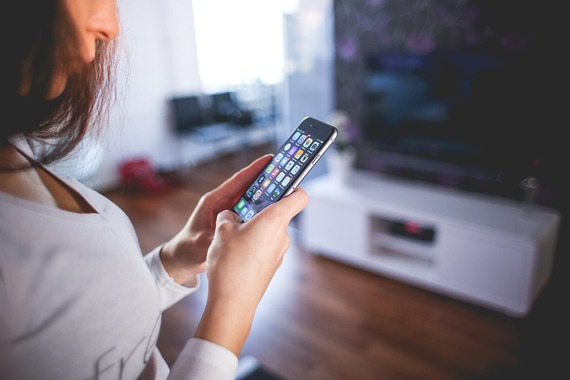 On August 2, Instagram unveiled its latest feature titled 'Stories,' a new feature to the app which allows you to share quick moments of your day through video or photos, appearing together in a slideshow format. To everyone who's on social media, this latest update seems eerily similar to a little competing social networking app with 30 million monthly active users called, Snapchat. Actually, this update is not eerily similar, it's the exact same thing as Snapchat. Instagram, with 500 million monthly active users, is hoping 'Stories' will help them steal the Snapchat audience with its nearly identical upgrade.
But how do the users feel about having nearly two identical apps now taking space up on their mobile phones? Will they be ditching one for the other or keeping both for differing reasons?
decided to poll its user base - Snapchat and Instagram's targeted demographic of teens and young millennials ages 12 -25 - on their thoughts on the biggest battle on social media. More than 30,000 users participated in the Snapchat vs. Instagram polls. Let's dive in to see where the users stand.
First Thing's First: What's The Preference, Snapchat vs. Instagram?
When asked which app was more preferred, right off the bat the majority 63% out of over 35,000 voters said Snapchat. That's a pretty significant percentage increase over Instagram! Snapchat has a dedicated younger user base that Instagram might not be able to compete with!
Background Checks: Where Are All Your Friends Hanging Out, Snapchat or Instagram?
When asked where most of our Wishbone user's friends are , Snapchat beat out Instagram once again, however this time with just a slight advantage. Nearly half, 48%, of the over 34,000 polled said Instagram was where their friends posted up, compared to the winning 52% who said Snapchat was where all the cool kids hang out.
The Moment of Truth: Will Instagram 'Stories' Push Snapchatter's To Delete The App?
Turns out Snapchat users are more dedicated than Instagram thought! Out of over 32,000 voters, 75% said that despite the identical to Snapchat Instagram 'Stories' feature, they would NOT consider deleting Snapchat and sticking to Instagram! However, 1 in 4 said they would be. Despite that sliver of 25%, this is great news for Snapchat that after 10 days of the huge launch of Instagram 'Stories,' their audience is still in love with their app.
Known Fact: Snapchatters Love Filters. If Instagram 'Stories' Added Filters, Would That Make Users Delete Snapchat?
It's a little known fact that one of the biggest appeals of Snapchat is their super fun filters. We're talkin the puppy face filter, the festival crown, face swap -- too much fun! As of now, Instagram 'Stories' does not have filters similar to Snapchat's - that being a huge differentiator between the two. When asked if Instagram 'Stories' were to upgrade and announce filters on their 'Stories,' would that push Snapchatters to delete and cross over to the Instagram? Over 32,000 voters were asked and the results are very interesting! Nearly half, 43%, said they WOULD delete Snapchat and stick with Instagram with the implementation of filters. However, the majority 57% said, even with the filters feature, they would NOT delete Snapchat for Instagram. It's seeming Snapchat is still winning this war!
We Know Filters Are A Must, But What Snapchat Feature Should Instagram Steal Next?
Hypothetically speaking, if Instagram 'Stories' announced filters as a feature, where would be their next feature to steal from Snapchat? We asked over 30,000 voters on whether Instagram should steal Snapchat's Discover feature or Geo-filters next and the response was overwhelming. The majority 62% sided with the geo-filters over the Discover feature, which took 38% of the vote.
The Verdict: Snapchat Still Reigns King According to Wishbone Polls
Despite this major jab at Snapchat, Instagram has not yet stolen its audience away with the release of 'Stories.' Time will tell if dedicated Snapchatters begin to trickle over to the dark side. What are your thoughts? Do you think Instagram will eventually steal Snapchatters away with this new 'Stories' feature? Vote below!
Do you think Instagram will eventually steal Snapchat users away with the release of 'Stories?' U

Compare anything with Wishbone
Support HuffPost
The Stakes Have Never Been Higher
Related
Popular in the Community