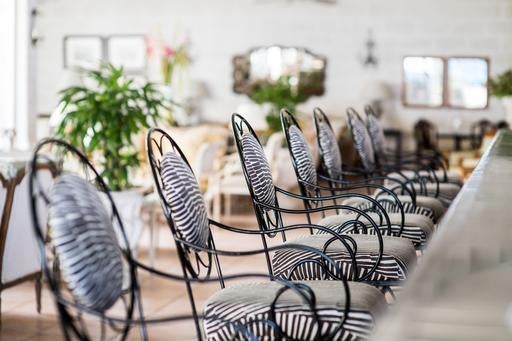 On the trail of flowers, the alluring workhorses of the garden which attract bees, birds and butterflies to pollinate and complete the cycle of life, we were ecstatic to be on the island of Barbados known for its horticultural excellence. We had four days to hunt for botanical experiences after disembarking a cruise ship exploring Aruba, Bonaire, and Curacao affectionately known as the ABC Islands and eastward along the Venezuelan coast including Grenada, Tobago, and the Grenadines. As urban wranglers of mulberry varieties, Surinam cherries, coffee, citrus and mimosa blooms to thrill our senses, in Santa Monica, California; this is the antidote to our citified lives.
Research validates that active involvement in planning a vacation increases overall enjoyment of travel. Cynthia O'Hara's name came up on several lists of the finest gardens on Bim, the local nickname for our final destination. Almost 60 years flourishing under her green thumb is a canvas, the grounds of the Coral Reef Club (CRC). On 12 acres of the Platinum Coast, here lies a 65 year old second generation, family owned and operated, upscale inn and restaurant. The O'Hara Rose of Sharon, Frangipani and Petrea (to name a few flowering plants) consistently rate as the finest on this sweet water spit of land surrounded by two seas.
Perusing the CRC website, an intriguing portrait of a family of hoteliers emerged that began as a Mid-Century Modern romantic honeymoon. Cynthia, the surviving spouse of late patriarch, Edward aka 'Budge,' who passed almost 20 years ago, bore a nickname an aunt had given him to fit his resolute attitude. Budge had been in the hotel business in the UK when a family friend introduced him to owners of the Coral Reef needing a new manager to accomplish an overhaul with a three year commitment.
Knowing they would stay put and work hard in paradise, Budge and Cynthia took three weeks on a banana boat, a passenger carrying cargo ship, to get from England to Bridgetown. Oh those nights stargazing. Once the contract was extended three children were born, each two years apart.
Their marriage was a working model of a division of labor in running a business. Cynthia handled the kitchen, housekeeping and gardens. In terms of a name, calling CRC a club when it is not technically private and open to the public is quite astute in terms of marketing then as it is today. The ambiance feels inclusive and exclusive simultaneously with the brothers now in their 50's at the helm.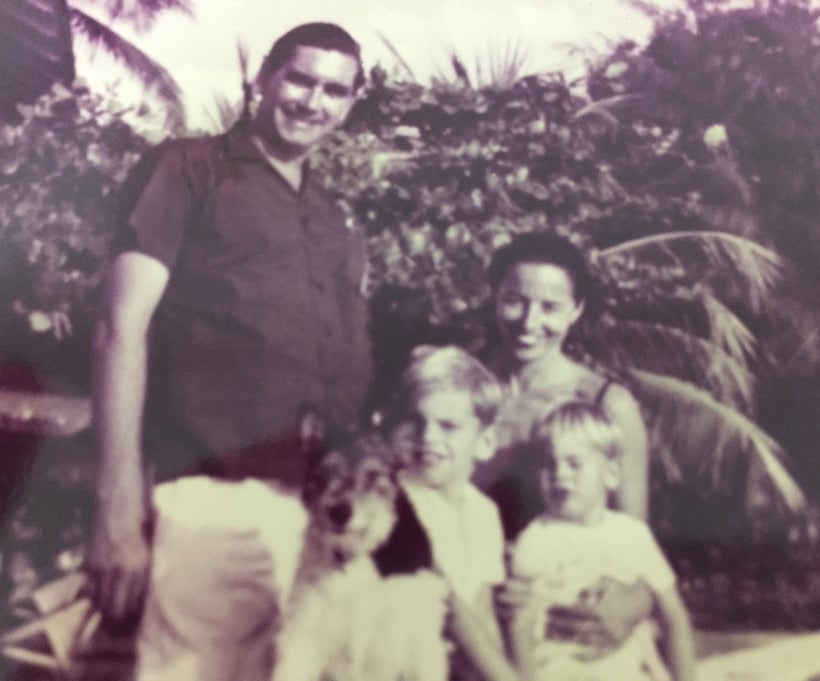 I was intrigued to glean any secret ingredients for a family to grow a business, pass it onto the next generation, while maintaining peace between and integrity within its members. 86 year old Cynthia briefly appeared in full gardening mode to nod hello. Mother was too busy pulling together floral arrangements seen throughout the property. Sons, Mark and Patrick, made themselves available to give their take on the inter-generational transmission of their family's success.
This is no ordinary meeting place with a garden view on a buttery sand beach. As if bathing in the earth's amniotic saline womb were insufficient, the Caribbean sea at your doorstep, there is a spa on site that tempts. Mid-sized and spacious, the environs invites one to stretch out, and sigh relief.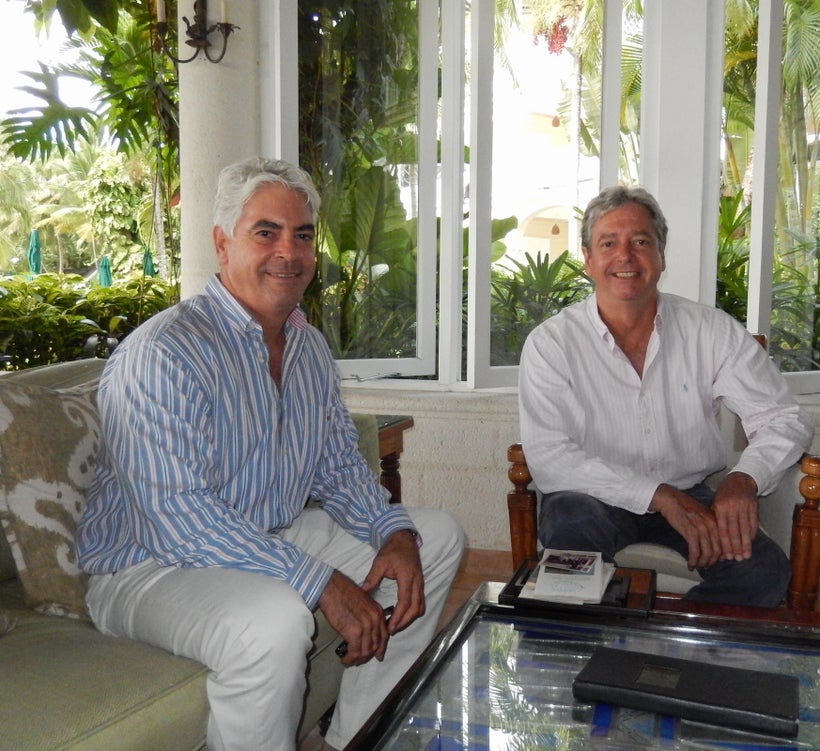 The gardens, a source of joy for Cynthia, doing what she loves is key to being a great role model for stable continuation. Budge, a steady presence in his own time, passed about the age the current leadership will be in 15 years. The siblings Patrick, Mark and Karen all have children in their twenties about the age they were when Budge ever so subtlety guided them in. Using Budge's technique of gentle persuasion, easing in the next generation while the elders are still in charge, giving the younger ones a long leash while roping them in, listening to what they want and need out of life, is a persuasive key to soft pedaling which makes it difficult to turn down the offer to continue to grow the family enterprise.  "Timing is everything," could be Cynthia O'Hara's motto, her sons noted.  
A great love story within a garden are two themes of keen interest especially in today's competitive and fast paced, dynamic and fickle global market. Though nothing in this blog should be considered to be a substitute for therapy, as I am a marriage family therapist by day in Los Angeles, what works in action in the life of one's blood line, one such story was found here.
From a self-care and wellness perspective this family proactively does a number of things correctly. Perhaps the boarding school model, as a rite of passage thrusting children out into the world into a safe environment away from home for their betterment without abandoning them, made it more inviting to return home as adults. Deprived of daily family life, grandparents in England were close by for regular visits and there were vacations in Barbados. With children away from school parents were also freer to put in longer hours at work, without harm to the children.
After college where the brothers both studied inn-keeping, Mark and Patrick report spending time as young adults bouncing around from London to Bim (as Barbados is affectionately known), that expanded from temporary roles when a popular manager at CRC died prematurely. Budge appealed to their actual need for their presence to be at home. Similarly, when it was time for interior redecorating, Karen who studied that in college was asked to help. "Pitching in," is another habit formed early, which presently applies to Patrick, Mark and Karen's children as well.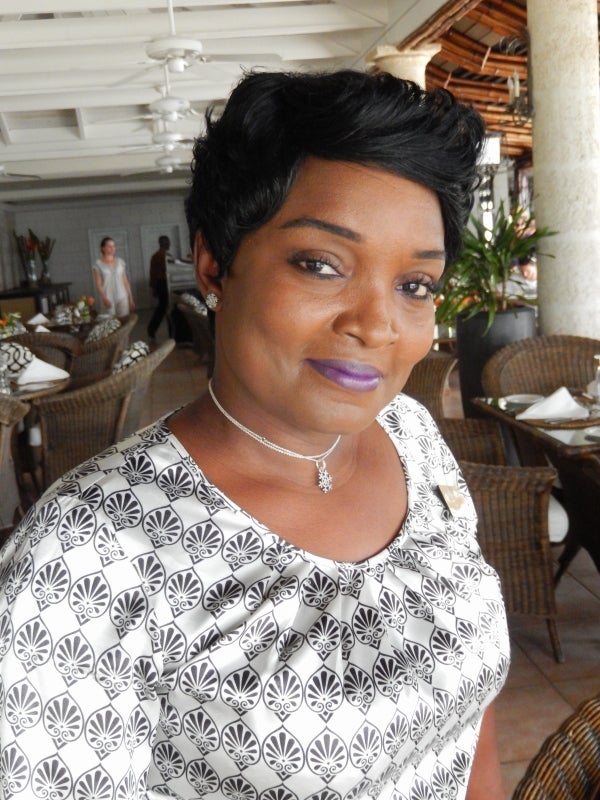 After lunch and meet and greet we strolled the property in search of unusual and useful flora...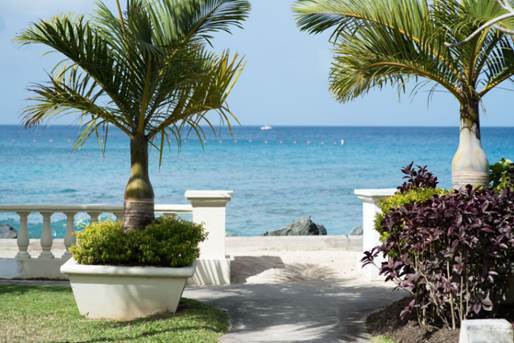 Much to our surprise a grove of Purple Allamanda: In Los Angeles we only see Hot Pink Alamanda.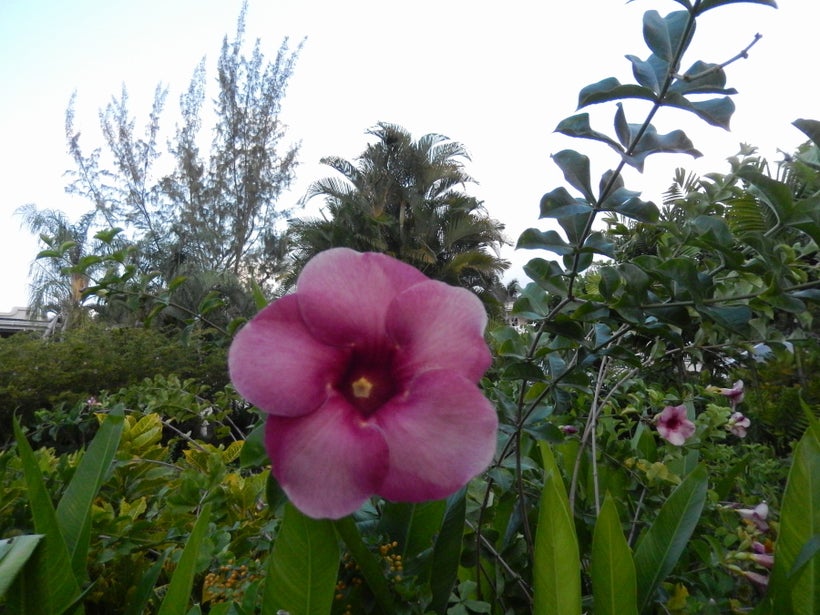 Families are resistant to change and stable in function and dysfunction generation to generation. These days the focus in the media seems to be dysfunctional families. Families that work do not have much need or desire to announce their progress. That would draw attention to what they do naturally, potentially, perhaps mistakenly detracting from the very qualities of doing what works.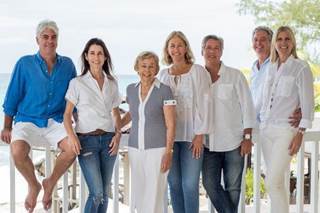 A natural modesty to families that work. Families that are insecure may be uncomfortable with or fear success. After speaking with Mark and Patrick O'Hara, I get the impression when family businesses function, issues are worked out in private, low key and under the radar. No outward drama. This goes a long way in terms of productivity, momentum and good will.
Morale is precious especially when living on a small island. To never burn bridges is advisable, according to Mark O'Hara, . Even if an employee needs to be let go, it feels good to know, he said, that stellar training was given at CRC for them to take to, "greener pastures."
Growth is another challenge, making room and opportunities for spouses, along with adding capacity to adjust for economies of scale to expand in a coherent fashion. Before the most recent expansion in the late 1990's customers were invited to give their opinions and feedback.
What is it about repeat business? The notion of return, the double take, to yearn for more, to pick up where you left off, where you and your preferences are known. It could be something as small as your favorite table that is remembered and what you like to order. Home is also away from home though better because someone else is providing the service. If that were not enough, the other guests are people you look forward to seeing, including your hosts who run the place.
Lastly, there is the fact of regular communication. On average, the family gets together for dinner pow-wows around the grandparent's dining room table imported from England at least every two months and invariably the family business can creep into discussions. In addition they meet regularly, several times a week on a casual as needed basis.   The property closes in June for 6 weeks till mid July to do bigger repair projects and allows the family to take their own vacations. The irony is that maintaining a business in paradise is not without its challenges.
Not wanting to leave we extended our time at CRC with dinner. To experience ourselves amidst chirping birds, warm breezes, and fragrant flowers makes another visit a compelling proposition. Next time there might be afternoon tea and a spa treatment in this Bambi-like lifestyle.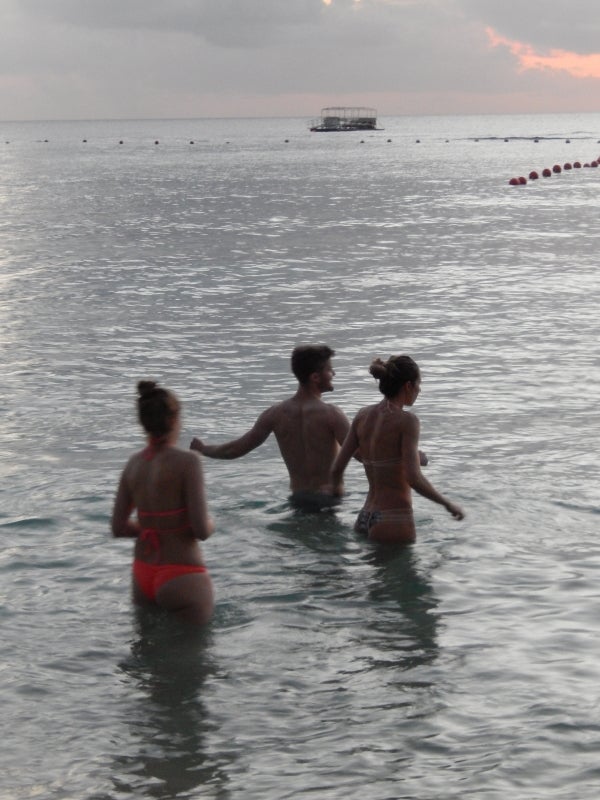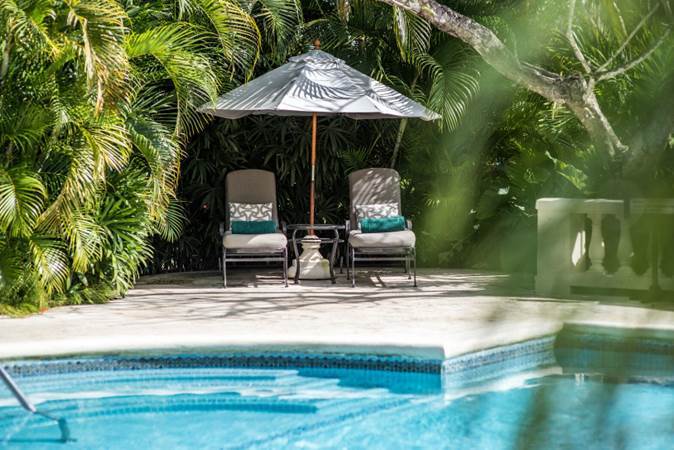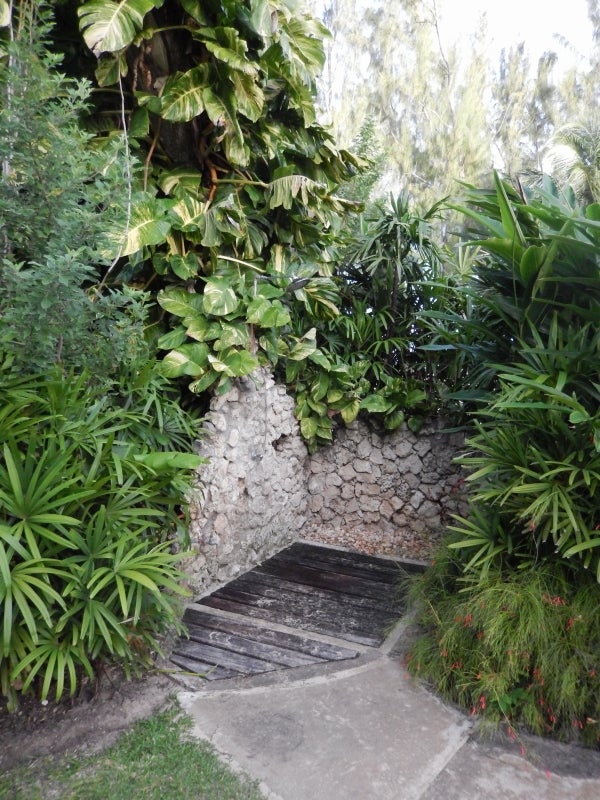 REAL LIFE. REAL NEWS. REAL VOICES.
Help us tell more of the stories that matter from voices that too often remain unheard.
This post was published on the now-closed HuffPost Contributor platform. Contributors control their own work and posted freely to our site. If you need to flag this entry as abusive,
send us an email
.