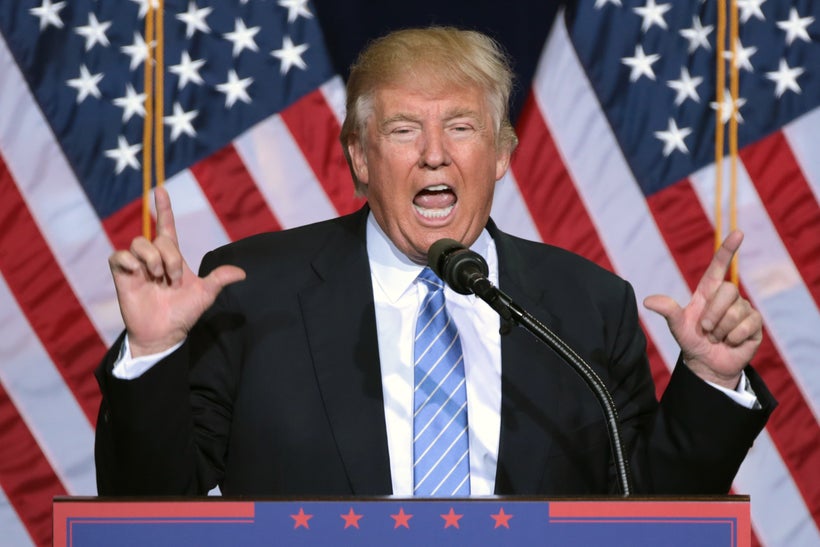 The Trump administration has drawn a lot of criticism over the past month due to the president's condemnation of "both sides" in response to a white nationalist rally in Charlottesville and his pardon of former Arizona sheriff Joe Arpaio, who was convicted for racially profiling and detaining undocumented immigrants. President Trump's choices have sparked outrage among the American public and dissent from those within his cabinet. Not only do these incidents paint a worrisome picture about race in America, but they also call into question international legal norms, as they challenge basic human rights and threaten the values embodied in the international institutions the United States helped create.
Ratified by the United States, the International Convention on the Elimination of all Forms of Racial Discrimination, Article II, states that signatories "undertake to pursue by all appropriate means and without delay a policy of eliminating racial discrimination in all its forms" and further undertake "not to sponsor, defend, or support racial discrimination by any persons or organizations." President Trump's failure to specifically condemn white nationalists and instead assign blame to those protesting the rally falls short of the US commitment under this Convention. In fact, the United Nations Committee on the Elimination of Racial Discrimination issued an "early warning" over conditions in the United States, stating that the Committee was "disturbed by the failure at the highest political level of the United States of America to unequivocally reject and condemn the racist violent events." While the warning did not specifically refer to President Trump, it was no doubt a direct response to his reaction to Charlottesville. Such warnings are often issued in fear over religious or ethnic conflict, placing the United States in the same category as countries like Burundi, Iraq, and Nigeria, all of which received similar warnings over the past decade.
As for President Trump's pardon of Joe Arpaio, while the pardon may be lawful under the US Constitution, it undoubtedly sends a message of endorsing racial discrimination by law enforcement. Under Article II of the International Covenant on Civil and Political Rights, governments have to "ensure that any person whose rights or freedoms as herein recognized are violated shall have an effective remedy, notwithstanding that the violation has been committed by persons acting in an official capacity." The Human Rights Committee further elaborated that when government officials commit violations of the Covenant, the State "may not relieve perpetrators from personal responsibility." By illegally detaining immigrants, Arpaio violated individuals' rights and freedoms under the Covenant and by pardoning him, President Trump is attempting to relieve him from personal responsibility. Racial profiling by law enforcement is a significant issue engrained in the US legal system that requires first acknowledgement then swift, effective action. Even if legal challenges to the pardon succeed, any government official, including the President of the United States, who condones or forgives such behavior violates widespread international norms and questions the US government's dedication to human rights.
Violations of international law are not uncommon, especially among strong powers. It is not a coincidence that three countries of the seven that voted against the Rome Statute of the International Criminal Court are the United States, Israel, and China – all strong powers. While there has been plenty of incidents that question whether the Trump Administration respects multilateral organizations and international legal standards, the latest domestic episodes have reaffirmed this concern.
When the President of the United States makes comments that stir racial conflict instead of stifling it and uses his power to pardon a highly controversial figure with established racist tendencies, it erodes the US role as a global leader in human rights. More importantly it chips away at the mission and future of international organizations such as the United Nations. Attempting to fix conflicts that arise along the lines of ethnicity, race, or religion in developing countries becomes much harder when one of the leading countries of such multilateral organizations is unable to overcome the same problems.
When asked about President Trump's comments on Charlottesville, Secretary of State Rex Tillerson announced that "the President speaks for himself." While this is what many people in the United States may want to believe right now, it is wishful thinking. The rest of the world sees President Trump as rightfully speaking for the United States. Even though he just signed a resolution at the urging of Congress to condemn white supremacy, such action comes well after other comments and actions have shown his true opinions. In addition to the resulting domestic turmoil spurred by these recent events, the Trump Administration is also endangering the US position as a global leader in human rights, violating international law, and undermining the bedrock principles enshrined in international organizations.
Merve Demirel is the International Law & Governance Fellow at Young Professionals in Foreign Policy (YPFP). She earned her JD from American University. Merve has a background in foreign policy and international law.
Calling all HuffPost superfans!
Sign up for membership to become a founding member and help shape HuffPost's next chapter
This post was published on the now-closed HuffPost Contributor platform. Contributors control their own work and posted freely to our site. If you need to flag this entry as abusive,
send us an email
.